Halloween might be over, but that doesn't mean the spooky spirit can't continue. Watching horror movies is something that can be enjoyed year round, even during the Christmas season. For this article, we'll be providing some of the best horror movies to watch this December, and all of the movies are suggested by fellow UHS students. Some were picked because of the pure fright that comes with watching it, while others were picked for attributes not completely relating to their "scary level". Remember, this isn't a ranking, just a couple ideas. So let's get started!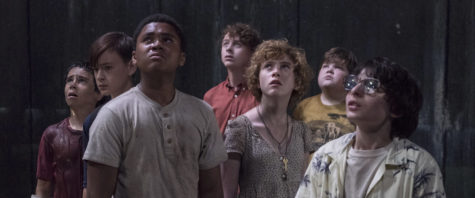 It (2017)
Suggestion: Isha Sahai (Senior)
Pennywise pretty much needs no introduction: he's the dancing clown that preys on young children. And in this particular movie, a small group of teenagers try to stop it. 
There's really no middle ground with clowns; you either find them really scary or you don't at all. For Isha Sahai, it's the latter of the two, with her outright stating that the movie is great because she "loves laughing at Pennywise". But that doesn't disregard the fright factor and the interesting plot involved with the movie.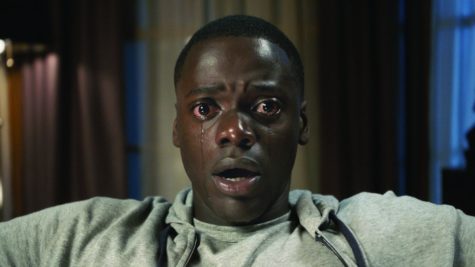 Get Out (2017)
Suggestion: Galila Ibrahim (Senior)
Get Out follows the journey of Chris (Daniel Kaluuya), who while at his girlfriend's parents house for the weekend begins to suspect very odd things about the entire family. What he discovers later in the movie is pretty disturbing. 
I'd consider Get Out to be more of a thriller, but that doesn't mean that it's not a good watch. There's a reason why the movie won so many awards; it perfectly captures the psychological interactions between other people while relating to race at the same time. Galila personally liked "how comical it was" while still being deeply rooted in the audience's scared factor. 
The Exorcist (1973)
Suggestion: Paul Jun
If you're into one of the classics, The Exorcist is one to watch. It was one of the most profitable horror movies ever made, along with winning several awards. Like the name suggests, the movie follows the story of a person getting an actual exorcism. Paul specifically suggested it because of its "graphic and disturbing scenes".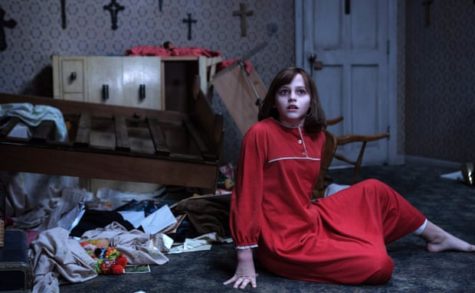 The Conjuring 2 (2016)
Suggestion: Alan Kim (Junior)
You can't go wrong with the Conjuring/Annabelle series. Every additional movie in this series continues to bring fright to all viewers alike. The Conjuring 2 specifically follows the journey of Ed and Lorraine Warren, who when trying to save a small family in London from a demonic presence end up experiencing it themselves. Alan chose this movie because "it was one of the only horror movies that I didn't fall asleep to". Say what you want, but this movie definitely ranks up there in my book.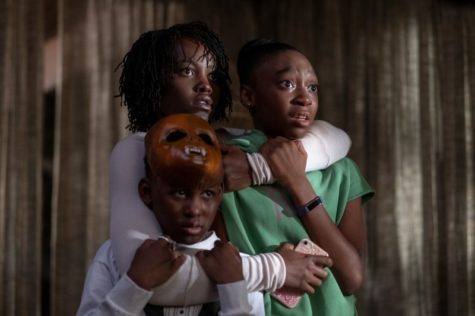 Us (2019)
Suggestion: Paige Gibson (Senior)
From the same director as Get Out, Jordan Peele, Us has a very similar psychological and thriller presence. The movie begins with a family of four returning to an old beachfront home, and when four masked strangers descend upon them, they soon realize the offset similarities between them all. Paige especially likes "the psychological horror behind it and the message it conveys". 
Citations
Clockwise from top left, Lupita Nyong'o, Shahadi Wright Joseph and Evan Alex in "Us." Time, 15 Mar. 2019, time.com/5552617/review-us-jordan-peele/. Accessed 23 Nov. 2021.
Get Out cover image. theatlantic.com, The Atlantic, 5 Dec. 2017, www.theatlantic.com/entertainment/archive/2017/12/get-out-hypnosis-scene-sunken-place/547409/. Accessed 22 Nov. 2021.
It main characters. Roger Ebert, 8 Sept. 2017, www.rogerebert.com/reviews/it-2017. Accessed 22 Nov. 2021.
Madison Wolfe in The Conjuring 2. Photograph: Matt Kennedy/AP. The Guardian, www.theguardian.com/film/2016/jun/16/the-conjuring-2-enfield-horror-sequel. Accessed 23 Nov. 2021.
Popular Horror Movie Covers. Cnet, Sept. 2020, www.cnet.com/news/scare-yourself-silly-with-over-400-horror-movies-that-cost-5-each/. Accessed 23 Nov. 2021.
The Exorcist Poster. commonsensemedia.org, www.commonsensemedia.org/movie-reviews/the-exorcist. Accessed 23 Nov. 2021.