Student Spotlight: Delaney Reefe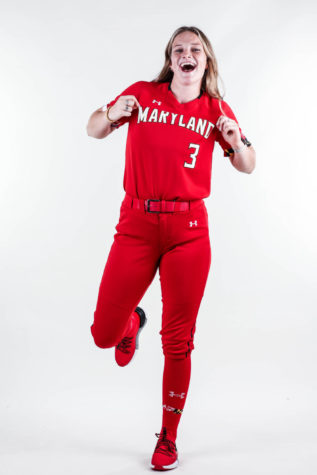 From the moment she can remember, her dad, a retired baseball player himself, put a bat in her hands and taught her the game of softball. Fast forward 10+ years and Delaney Reefe is now committed and signed to play D1 softball at University of Maryland, starting fall of 2023.  
When first starting her recruiting process, Delaney did not know too much about college softball, but has always felt drawn to UMD. She didn't have the intention of going too far from home, her top two schools being Maryland and James Madison University (Harrisonburg, VA). 
The moment she felt that Maryland was the right choice for the next 4 was "on my official visit, when I met the coaching staff, I just realized that it was super family oriented and I loved the team." This remains as her top softball memory and she expresses how, "it felt like a dream come true."
Typically when asking about the hardest part of being a student athlete it is balancing the school work, practices and workouts. However, this is not the case for Delaney. With anticipation on the forefront of her mind, she says the hardest part is "trying to enjoy high school while I can because I am so anxious to get there. I am already ready to go to Maryland, so just trying to slow it down and enjoy senior year while I can." 
Delaney said that she wasn't necessarily nervous for the end of high school, she explained "high school just flew by, so it's crazy that it is already over." However, she still has a couple more months in which she is looking forward to senior week and her senior/last softball season as an Urbana Hawk. 
As the end of the school year quickly approaches and summer flies by, before you know it Delaney will be starting her freshman year at UMD. Although she has not decided exactly what she wants to major in, she has an interest in psychology. Her doubts of high school coming to the end seem to be overtaken by her excitement for the start of her college softball career.  She says, "I'm pumped! I am ready to go now."