The Ultimate Spring 2019 Style Guide
This just in: It's officially time to ditch those basic black leggings and Ugg boots you've been wearing for years. Styles are constantly changing, so The Hawkeye Staff is here to give you the low down on the latest trends coming straight from the runways and top designers in 2019.
For Her
1. Plastic clothing
Clothes that actually conceal our bodies are way too practical these days. What you need is a cute plastic skirt and even a shirt to go with! Just be sure to wear undergarments…
https://www.storenvy.com/products/21442397-holographic-transparent-skirt
2. Leggings under shorts
Jojo Siwa is our new fashion icon for 2019!
https://purushapeople.com/products/unicorn-leggings
3. Bell-bottoms
Popular in the 70s? Popular in 2019? Oh yes, these wonderful pieces of art are making their way back into our lives and changing our styles up.
https://www.whowhatwear.com/are-bell-bottom-jeans-back-in-style
4. Super low-rise jeans
High rise jeans? So last year. Let's bring back this cute style and mix things up.
https://www.amazon.com/Ice-1519-1-Stretch-Super-Skinny/dp/B01GI07PN0
5. Crimped hair
Curling your hair is so basic now. Crimping your hair is totally tubular for any occasion! Just take it from Gigi Hadid.
https://www.target.com/p/tigi-bed-head-little-tease-tourmaline-ceramic-crimper-1/-/A-16737963
6. Elbow-length gloves
No more long sleeved shirts! People are starting to bring back the elbow length gloves with short sleeves to make their outfit more mature.
https://www.partycity.com/adult-extra-long-black-gloves-41639.html
7. Ruffled skirts
C'mon! Everyone loved those skirts we wore in elementary school, they are super cute and girly. Perfect to wear when you crimp your hair!
8. Juicy Couture tracksuits
Juicy Couture is back, ladies! Go get their clothes before they are all gone! Sales are through the roof!
https://www.jcsuitsoutlet.com/juicy-couture-studded-logo-bright-crown-velour-tracksuit-6128-2pcs-women-suits-purple.html
9. Jellies
So comfortable and easy to slip on and off… also easy to clean and adorable.
10. Khaki and denim capris
Not quite warm enough to wear just shorts but you're out of leggings? These pants will keep you room temperature at all times.
https://www.kohls.com/product/prd-3453553/womens-apt-9-embellished-cuffed-capri-jeans.jsp?color=Dark%20Wash%20Cross%202&prdPV=4
For Him
1. ¾ length khakis
Casual, comfortable, clean… perfect for going anywhere.
https://www.amazon.com/EKLENTSON-Casual-Elastic-Shorts-Multi-Pocket/dp/B07D12RFC6/ref=sr_1_1?crid=3C2EZ7BPRXT53&keywords=3%2F4+khaki+pants+men&qid=1553178572&s=gateway&sprefix=mens+3%2F4+kh%2Caps%2C118&sr=8-1
2. Goatees
We are shooting for the Guy Fieri look! So cute.
https://www.mistershaver.com/goatee-beard-styles/
3. Finger shoes
Just like wearing protective socks!
http://us.vibram.com/shop/fivefingers/men/classics/kso-trek-M24.html?dwvar_M24_color=Black%20%2F%20Black#start=1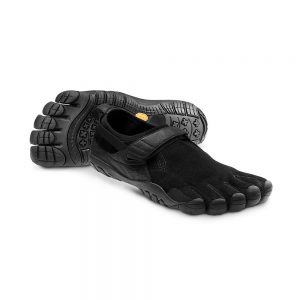 4. Suspenders
Add a pop of color to complete your look and, as a bonus, they keep your pants up!
https://www.walmart.com/ip/Gravity-Threads-Bowtie-And-Suspenders-Combo-Package/162893589
5. Drop crotch pants
Be comfortable when exercising… or sitting at home watching Netflix.
https://www.calvinklein.us/en/extreme-drop-crotch-pants-15292221
6. Male rompers
It's 2019, guys. We're breaking gender roles one RompHim at a time.
https://www.romphim.com/collections/the-romphims/products/tropical-print-romper
7. Neon camouflage
Get in touch with your feminine side. Wear different colors and patterns.
https://www.amazon.com/Mens-Neon-Pink-Unicorn-V394/dp/B074GBXS56
8. Victorian era bathing suits
Not quite comfortable in a normal male bathing suit? This one has you covered… literally.
https://www.historicalemporium.com/store/002391.php
9. The handlebar mustache
Guys, we're tired of the basic facial hair. Why don't we spice it up a bit and add an extra flare?
https://www.artofmanliness.com/articles/how-to-grow-a-handlebar-mustache/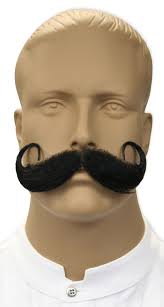 10. Big fur coats
Snuggly, warm, and animal friendly!
https://fabulousfurs.com/mens-pieced-fox-hooded-faux-fur-jacket/p/14433-PFOX
For Everyone
1. Silly bands
Remember these bad boys? Entertaining and colorful, these little bracelets make us long for our childhood days. Pull out your old stash from summer camp and let's trade!
https://www.amazon.com/Silly-Bandz-Fun-Shapes-Pack/dp/B002NBN7CC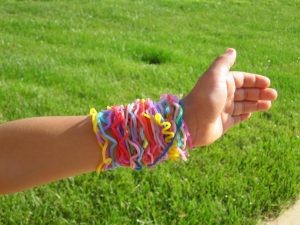 2. Heelys
If you weren't cool enough to have these in elementary school, now's your chance to show off your rebel side. Fun to roll around in and stylish!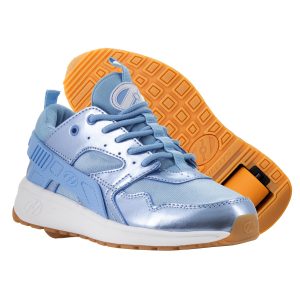 3. Shoulder pads
Show them who's boss with the extra addition to make yourself look more collected and in charge!
https://www.amazon.com/Natural-Womens-Shoulder-Pads-Flaps/dp/B01EXOKGAM
4. JNCO jeans
Billie Eilish? Don't know her…
https://www.amazon.com/JNCO-Mens-Pipes-Stone-Opening/dp/B019GEEFPG?ref_=fsclp_pl_dp_2
5. Shutter shades
Kanye really helped us out on this one! Everyone knows these are the best way to show people you know how to party.
https://www.amazon.com/Fun-Central-Slotted-Shades-Slotetd/dp/B00BL874PY?ref_=fsclp_pl_dp_5