Curated October 2020 Droplist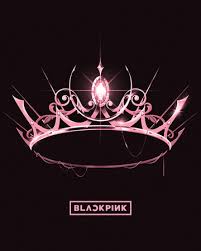 Be honest. There are one too many songs you're tired of hearing right now. Whether that be in the car, while studying, practicing, or nothing in the particular, you're looking for something fresh. Music, of course, is subjective to the listener. And that listener could be you, me, or really anybody else. Which means there's something for everyone out there. By looking at the October 2020 drop list of albums from a wide variety of artists, you'll be sure to at least find a new song or two to put on repeat. Ranging from the American Rock band, Bon Jovi, to K-POP sensation, BLACKPINK. Below is a list of the top 13 drops of the month of October.
October 2nd, 2020
If you like artists like AC/DC, Aerosmith, Queen or Guns'n'Roses… Bon Jovi
The American Band, Bon Jovi, is dropping their fifteenth studio album, "Bon Jovi: 2020″ which includes 12 songs! It was originally set to release in May, but unfortunately was postponed. 
If you like artists like BTS, Red Velvet, Twice or Itzy… BLACKPINK
Their highly anticipated studio album will be dropped on October 2nd, complete with their amazing new single, "How You Like That".
If you like artists like Troye Sivan, Lorde, Florence the Machine or Ellie Goulding… Lana del Ray
Lana's is dropping a spoken word recording of "Violet Bent Backwards Over the Grass". It will include 14 poems performed by her and accompanied by music from Grammy Award-winning songwriter/producer Jack Antonoff.
If you like artists like Metallica, Linkin Park, Iron Maiden or My Chemical Romance…Corey Taylor
The Slipknot lead singer, Corey Taylor, is releasing his debut solo album named "CMFT". This stands for Corey Mother- F***ing Taylor. It has a tracklist of 13 songs, including features from Tech N9ne and Kid Bookie. 
If you like artists like Linda Ronstadt, Billy Joel Royal or Bette Midler… Dolly Parton
Country Star Dolly Parton is releasing a new album titled, "A Holly Dolly Christmas" on October 2nd, 2020. This is her first holiday album in 30 years! It has 12 songs on the album, featuring artists like Miley Cyrus, Billy Ray Cyrus, Jimmy Fallon, Willie Nelson and  Michael Bublé.
If you like artists like Whitney Houston, Cher, Celine Dion or Toni Braxton… Mariah Carey
"All I want for Christmas is You" singer, Mariah Carey, is releasing a new album named "The Rarities" on October 2nd, 2020. The album will feature 32 tracks, some of which have never before been released. It also features a single with Lauryn Hill called "Save the Day."
If you like artists like Ty Dolla $ign, Tyga or Sage the Gemini… YG
West coast rapper, YG, is releasing a new album titled, "My Life 4HUNNID" on October 2nd. The project will be his first studio LP since 2019's 4REAL 4REAL. He hasn't publicly shared the tracklist for his fifth album, however his previously released songs "FTP," "SWAG" and the Day Sulan-assisted "Equinox" are expected to appear.
October 9th, 2020
If you like artists like A Thousand Horses, Luke Combs, Thomas Rhett or Brett Eldredge… Brothers Osborne
The country music duo, Brothers Osborne, is releasing their 12 track album, "Skeletons" on October 9th. They have been releasing songs from the album before the release such as "Skeletons", "All Night" and "Hatin' Somebody".
If you like artists like Chief Keef, Asap Ferg, or 2Chainz… Juicy J
Veteran Rapper, Juicy J is releasing his 14 track album, "The Hustle Continues" on October 14, 2020. It will include features from ASAP Rocky, Megan Thee Stallion, Lil Baby, 2 Chainz, Logic, and Rico Nasty. Jay Rock, Conway the Machine, Ty Dolla $ign, NLE Choppa, Young Dolph, and Project Pat. As well as Three 6 Mafia member, Lord Infamous.
October 23, 2020
If you like artists like Angelo De Augustine, Los Tones or Big Thief…Adrienne Lenker
Big Thief member Adrianne Lenker is dropping two new albums, "songs" and "instrumentals" on October 23, 2020. "Songs" and "Instrumentals" are two distinct collections written and recorded after Big Thief's March tour was abruptly cut short due to COVID-19.
If you like artists like Lynyrd Skynyrd, The Eagles, Fleetwood Mac or Elton John… Bruce Springsteen
Leader of the E-Street Band, Bruce Springsteen, is releasing a new album titled "Letter to You'. It is the upcoming twentieth studio album from Bruce Springsteen and the E Street Band and features 12 songs.
October 30, 2020
If you like artists like The Flaming Lips, John Lennon, or ABBA…EELS
The Eels are set to release their 13th studio album named "Earth to Dora"  on October 30th. It is a 12-track album with songs "Who You Say You Are", "Baby Let's Make It Real" and "Are We Alright Again" being released to fans.