Release Radar #2: Tracks to really groove to!
August was an incredible month of music. We had big releases such as Donda from Kanye West and Drake's Certified Lover Boy, but we also had a couple of smaller releases that were just as phenomenal, such as SINNER GET READY by Lingua Ignota. While August was a good musical month, September also chugged along with great releases. They may not have been as anticipated or hyped as the ones from August, but they are still worth a listen. From big artists to small, here are all the albums, songs, and EPS I would recommend from this month.
1. The Melodic Blue – Baby Keem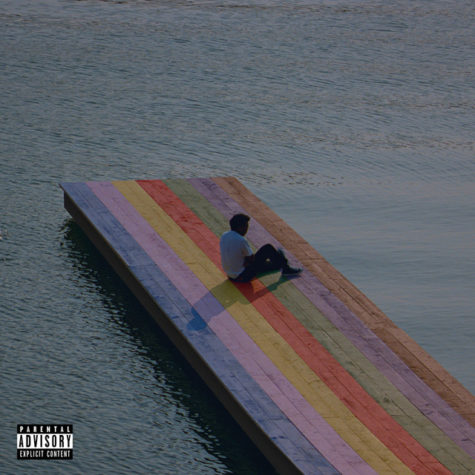 Unlike last time, we actually start off with a great album cover!
Baby Keem has proven himself a wise student to the disciples of rap over the past couple of years. With hit singles from his last album like ORANGE SODA and news that Kendrick Lamar – often considered the greatest rapper of all time – would appear on an upcoming project, his next album was bound to be incredibly hyped. So how did it turn out? We can confidently say this album turned out to be a great one. Right off the bat with the intro track Trademark USA, we see that Baby Keem is not playing games this time around. He immediately starts the album with this hard rap song with a droning synth in the background while he lays down some chilling lyrics. Later on down the track list we see Kendrick Lamar feature on Family Ties, a previously released single that saw Kendrick Lamar return to rap for the first time since 2018. This song is praised for it's constantly switching beat, it's packed lyrics, and the sheer soul it has put into it. It is quite a head-bobbing song, if that makes sense. Baby Keem doesn't stop there, we see more great tracks like Range Brother (also featuring Kendrick Lamar), scapegoat (a more emotional song with a gorgeous sample), First Order of Business (a song where Baby Keem recites what his first actions would be when he got to fame), and Vent (a hard hitting song with a sharp guitar sample and tongue-and-cheek lyrics).
Overall, this album definitely delivered. Although it comes with a few dud tracks like Pink Panties, it was still a mostly great album across the board. Baby Keem is without a doubt proving himself to be one of the better rappers of the modern generation.
2. MONTERO – Lil Nas X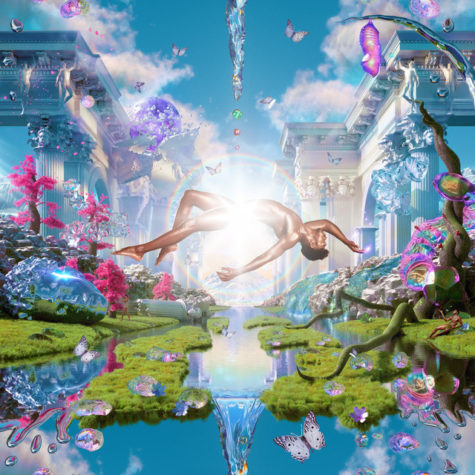 We weren't able to show the uncensored version… You can look that one up yourself.
Not to be confused with his massive single of the same name (although it is on this album), MONTERO is Lil Nas X's debut album, one fans have been waiting on for about 2 years! With all that time, and all those smash-hit singles leading to his massive success in the music industry, he had a lot to live up to with this release, and honestly, the whole album isn't too shabby! Songs that we hadn't heard before like DEAD RIGHT NOW and DOLLA SIGN SLIME have that same bumpin' energy that his single INDUSTRY BABY had with all those horns and background vocals over a trap beat. Then we get more solemn tracks such as TALES OF DOMINICA, SUN GOES DOWN, and AM I DREAMING, which all touch on heavy subjects, like losing someone close to you, suicide, and not being comfortable with oneself.
This album was for sure a good one. It's not all great, there are some boring sections of the album that don't quite live up to the expectations set by his previous work, but it's still worth a listen if you enjoyed his work before.
3. By The Time I Get To Phoenix – Injury Reserve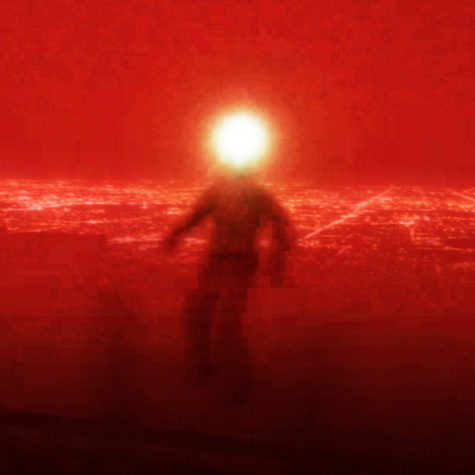 Let's get into something a little more freaky!
I don't even know if I could consider this album "music", but I mean that in the best way possible. It's dark, it's gritty, it goes hard on the experimental style and samples, the mixing is off, it's all so sinister but it all WORKS. It took me a couple of listens to appreciate the record, in fact I legitimately fell asleep the first two times I tried to listen to it. But after a while, I slowly started to notice the genius behind this project. This is a genre-bending album; I could not place this into any category other than "what the HE** IS THIS?"
From the first track, Outside, we get a look into what this album is about. It's a loose flow over just the most peculiar beat, and slowly starts to ramp up. It honestly sounds like an internal monologue rather than a song, but it just sounds so GOOD. The tracks that follow, Superman That and SS San Francisco continues the trend of experimental instrumentals while also bringing more hard hitting lyrics (that is, if you can discern them from all the crazy noise). Both dive into the themes that this planet cannot be saved, and we are doomed from the start. There's no point in it, so we should just try to hide while we still can. That's a very bare-bones description of it, because I honestly don't know what else to describe these tracks with, you have to listen to it yourself.
I could go on and on about this project, but there is not a single track on here that I do not love. This definitely isn't an album for everyone, but if you like the odd, the weird, and the unconventional, give this a shot. Just make sure to have the lyrics pulled up on Genius so that you know what they're saying.
4. If You Say The Word – Radiohead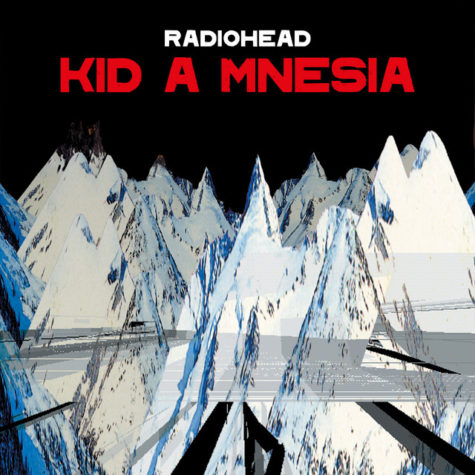 Unrelated to the album cover, but go check out the music video on Youtube! It's kinda funny.
Ending off this release radar is a "new" single from popular band Radiohead. I put "new" in quotes because technically this is just a previously unreleased track from their old days when they made Kid A in 2000 and Amnesia in 2001. Regardless of the date it was made in, it's been released now for the first time! It's a very slow, moody song, and carries that vibe old Radiohead albums had. As for the meaning of the track, Radiohead does this thing where words are put together in a way that they could mean millions of things, so really the meaning of this song is up to the interpreter. It seems to be about not fully realizing how much potential you have, and that once Thom Yorke, the singer, realized how much potential he had, he took his chance unlike many people who leave their dreams to die, never to see the light of day.
Whatever the meaning may be, it's certainly a very vibey, avant-garde kind of track. Give it a listen, I really enjoyed this one.
5. Student recommendations!
Now, although this is technically the RELEASE radar, students are certainly listening to way more than just albums from this month. We thought it would be a good idea to see what they would recommend to you! Who knows, you may find your new favorite album.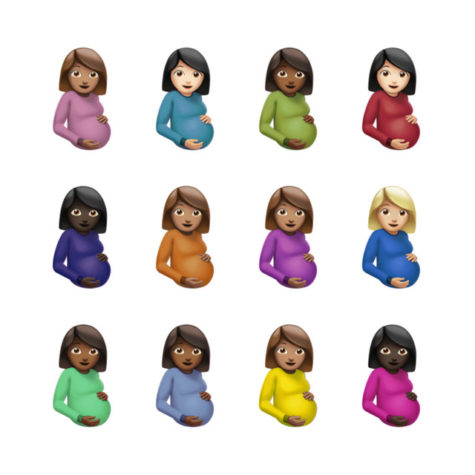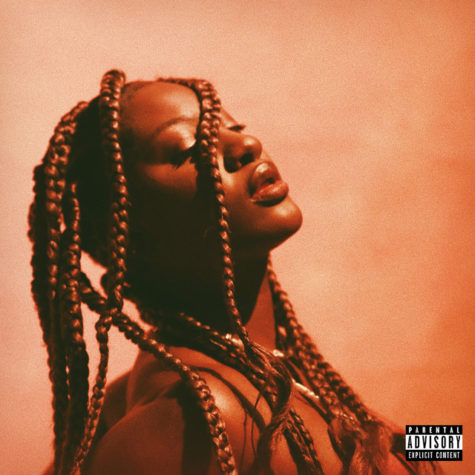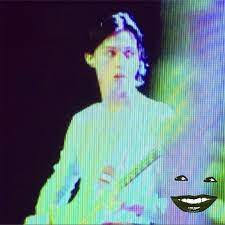 "Certified Lullaby Boy is a great choice," says Mauricio Azoulay, sophomore. "It really helps you sleep 10/10 would recommend." Of course Mauricio here is joking about Drake's recent album, Certified Lover Boy, which I even covered in last month's release radar, where someone even made the exact same joke. Let's just pray that Drake fans don't hunt Mauricio down for this one!
"If Orange Was A Place, by Tems" says Aiden Leone, sophomore. "It's about her [Tems] going through the last moments of her relationship with a guy who's failing to meet her judgments." Aiden continues after a second or so saying that "She's singing over r&b/soul beats. Her production throughout the whole album gives it a warm kind of feeling like the color orange… like the title." Certainly sounds VERY interesting. I'll probably have to give this one a shot as well.
Sophomore Gabriel Masterman recommends Deep Cuts Vol.2 by Enjoy: "It was released in 2012 but he put it on Spotify back in… like May. The album was by Wyatt Shears and is a collection of previous and old unreleased projects made between 2011-2013, using mainly synth and guitar with wide arrangements of mixes and wide spaced out vocals."
Now that all is said and listened to, it's safe to say we have had an incredible year when it came to music, probably the best year for music since 2018. With December coming around the corner, we might just have to do a list of the best albums this year, so stay tuned!