"How to raise the bar for Thanksgiving,  DIY Decorations Ideas"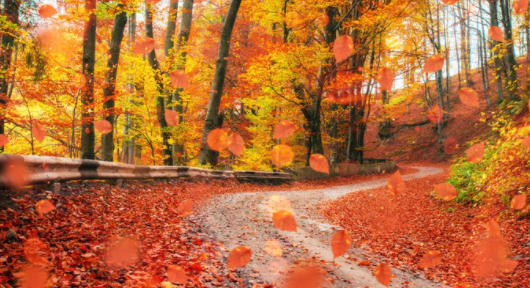 1. Leaf Candle Lanterns
The usage of candle lanterns can be used a multi purpose as being used in your dining table centerpiece for thanksgiving, to set the scene at the dinner table with more warm and dim tone lights, and can be used as a form of decoration pieces to match your vibe/theme for thanksgiving. 
Lead Candle Lanterns are used with everyday materials you can find at any grocery or retail store. Recommendations for these products Micheal's, Craft Store, Target, Amazon. The items needed for the following DIY Decoration is…
Multiple vary of mason jars (depending on the variety of how many you want) 
2.twine or any piece of decorative yarn/ribbon ( to create a bow/knotted tie)
3.Fake leafs ( colors may vary orange, yellow-goldish brown, red)
4.Modge Podge
5.Paint Brush
6. Scissors
For the creation of your Leaf Candle Lanterns you can add and spread around the Modge Podge either in the inside or outside of the jar, preferably the inside to get that fall warm tone lighting effect from the leaves reflecting off the light. After the Mod Podge, add your leaves in your own order, making sure to surround the whole jar and let it dry. Once dry, make a bow/knotted tie with decorative ribbon to tie around the top of the mason jar. Once complete you can add led light candles, real mini size candles, and mini led twinkle lights to create your fall leaf affect for thanksgiving!
2. Thanksgiving Memory Sign
Wanting to symbolize and show off your memories of you with friends, family, pets, and loved ones on Thanksgiving to show them how much you appreciate them and are thankful for them. Create a DIY Thanksgiving Memory Sign to hang up a gallery of pictures. The usage is to be able to customize your own favorite word that has a special meaning to all the photos displayed on the memory sign.
The Thanksgiving Memory Sign consists of these materials ..
Flat Wood Piece (cut by 12×18 or any size preference)

Wood Stain 

Paint Brush

Cursive Letter Stickers

Light Rustic Brown or any color choice 

Scissors

Hot glue or wood glue ( your preference on what works best for you)

Clothes Pins

Photos
For the process of the Thanksgiving Memory Sign you need to start by either buying a 12x 18 or any size preference of flat wood from usually sold at Micheals or cut your own piece of wood that could be bought at Home Depot,  to be prepared to stain with wood stain preferably your own choice of stain to match your decorations for the Thanksgiving decor. Then lather and stain the piece of wood, when completely dry stick on your cursive letter stickers putting your own customized word, phrase, or sentence on the top of the wood frame sign. Then cut a desired piece of string that wraps side to side round the wood frame all the way from the top right corner to bottom left cross over  to create the sideways effect, use wood glue or hot glue to hold the string onto the wood to stay on during your Thanksgiving night events. When completed print your photos and clip them onto the string with clothespins to keep your memories on display!
3. Table Centerpiece
These Thanksgiving centerpieces can be used as a beautiful decor piece that can help to show off your Thanksgiving dining table to your guests. The Table centerpiece helps to add your own unique touch to your dining table being created and designed by you, to add to your Thanksgiving table. 
The materials needed for your Thanksgiving table centerpiece is..
Rustic Centerpiece/Display box

Fall Leafs (color opinions red, orange, yellow-golish, brown)

Floral Foam

Mini Twinkle Fairy lights/ fake candle lights

Fake pine cones

Wire Cutters/Scissors/x-acto Knife

Ribbon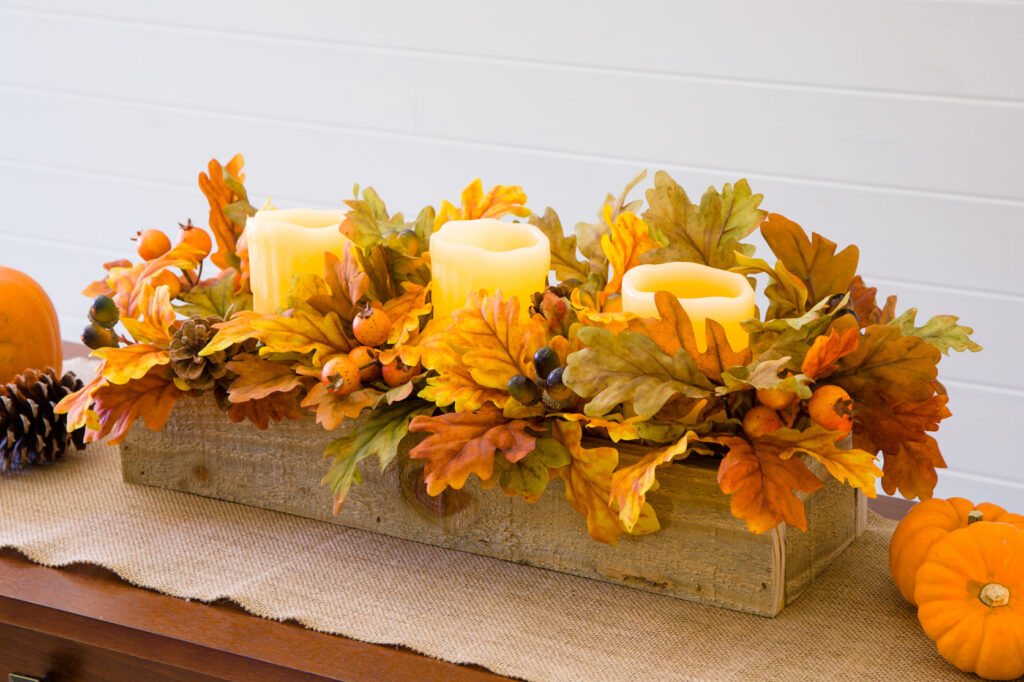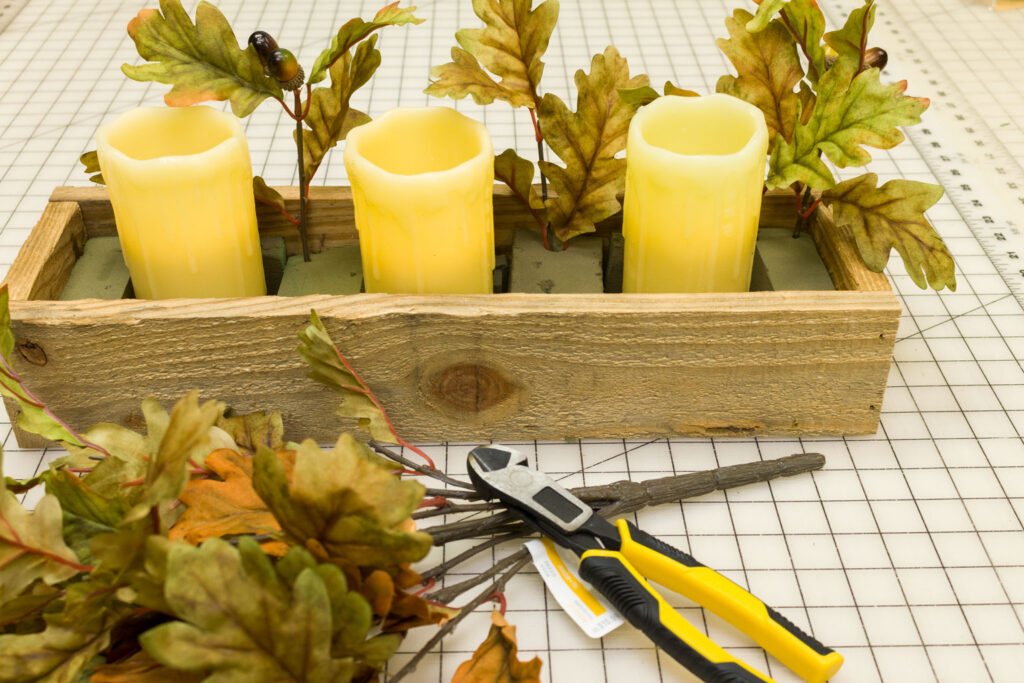 When designing the table centerpiece you would use the rustic centerpiece/wood display box that could be bought at a craft store such as Micheal's craft store and amazon. With the centerpiece you can cut our square pieces to fit your fake led candles into to fit and poke small holes in the floral foam to hold the fake fall leaves and pine cones to surround the candles and stand out on the rustic centerpiece on the dining table. Once the floral foam is prepared correctly, cut the bottom of the stems of the pine cone and fake leaf bottoms to attach to the floor foam on the rustic centerpiece. Then add in your candles to reflect the beautiful light in the center of your dining table for the holiday and let it glow! 
4. Pumpkin Decor
Pumpkin Decor can add a great way to help add a unique decoration to your Thanksgiving decor and traditions of decorating a DIY pumpkin. The usage of being able to but plain fake pumpkins to be able to design them using paints, spray paint, glitter,and glass transport spray paint. You can have a usage of pumpkin decor to use fake solid plastic pumpkins and as well to be able to bring out the pop of color and unique use of the pumpkin decor to add to your Thanksgiving decor for your Thanksgiving events and pictures as well.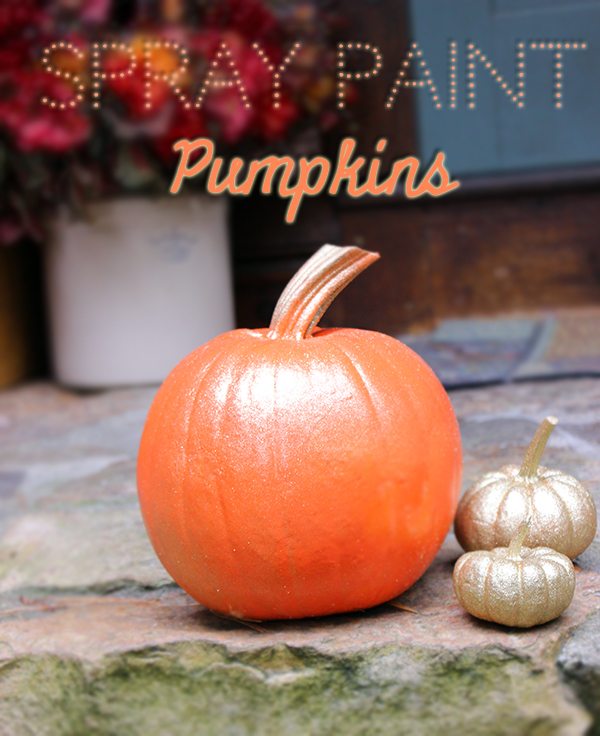 Pumpkin Decor material requires 
Fake plastic/plain decor pumpkin
Glass decor pumpkin
Glass spray paint
Essential paint ( color of your choice)
Paint brushes
Spray Paint ( metallic, glitter, solid color)
The directions to create the DIY pumpkin decor is simple with finding plastic fake pumpkin decor that is plain fake pumpkin or glass pumpkin design of your choice that can be found on amazon, department -stores, and craft-stores. Once you are able to find your pumpkins you can begin to spray paint them one solid color to match your decor on Thanksgiving such as the dining table, you can as well use glass spray paint to use on the glass pumpkin to be able to use as a candle holder to reflect the light through the pumpkin. Once you have let the spray paint or paint dry than your pumpkin decor is ready to be put on display for your Thanksgiving events!
5. Silverware Napkin Design
The napkin design can be able to spice up your Thanksgiving dinning table to be able to add texture and unique design to represent your own design on the dining table for the holidays. You can use ribbon fabric to be able to cut it into a square shape being able to tie a bow to tie together the silverware with the fabric ribbon on the dining table using unique design of ribbon to be able to create the specific affect for your Thanksgiving dining table.  In the design you can add fake leaves and button to the ribbon and stuff them into the silverware napkin. 
The silverware napkin design needed is …
Ribbon ( different color opinions with plain pattern and than pattern design for the ribbon)
Silverware ( gold, silver, rose gold)
Fake leaves ( red, orange, yellow-goldish)
Buttons ( brown, metallic, white)
This silverware design helps to create a great way to create a unique design and decor on your dining table for your Thanksgiving holiday decor to spice up your silverware design!