Top 5 Most Overrated Music Artists
There are 8 billion people on earth, and roughly 7.11 billion listen to music. The average person listens to 1.3 million songs in their lifetime. Love for music is something that everyone can find relatable. Though it is universally loved, people's opinions are varied. Everyone has a different idea about which artists have too much hype and which artists need more recognition. I got students' viewpoints and constructed a list of who people thought were the most overrated artists of this generation.
Top Overrated Artists
1. Taylor Swift

Taylor Alison Swift is an American singer who started in the country genre with her Debut album but, over the years, has evolved to more of the pop genre. After calculating everyone's votes, she was the artist with the most votes for overrated. On October 21, 2022, she released her new album, Midnights. In just eight weeks, this album achieved over 6 million album-equivalent units worldwide. She is the only artist in the world to have five albums with over 1 million units during release week. With many hits, the most recent one being "Anti Hero" from her new album. It has topped the Billboard Hot 100 now for eight nonconsecutive weeks.
Someone with as much popularity as her is bound to have some people who do not like her music. When senior Dabria Taylor was asked why she believed Taylor Swift was overrated, she said, "It just sounds too pop," which was a common opinion among the students. Students that did not listen to the pop genre and listened to others like rap, country,r&b for example, tended to avoid gravitating toward this artist. Senior Rhea Vyragaram shared, "She makes good songs, but some of her older songs are not the best. I think some songs, especially her more popular songs are not that good, but they are very popular." Taylor Swift has many hidden gems that people do not listen to because they focus on her hit songs that do not deserve as much attention. Some may argue that someone as popular as her should have unique music and sound. This idea was shared by senior David Barreno when he stated that "She's just very basic."
2. Drake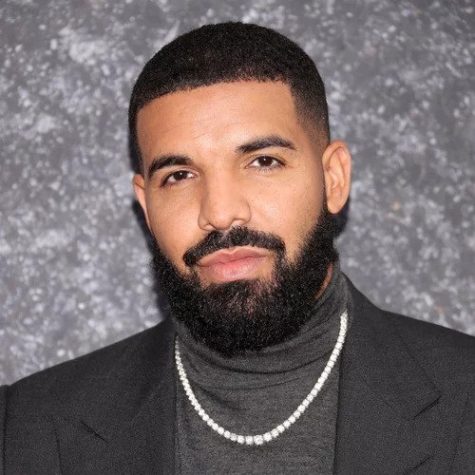 Aubrey Drake Graham is a Canadian rap artist who had his first breakthrough in 2009 with his song "Best I Ever Had," which was nominated for two Grammy awards. More notably, Drake broke The Beatles' Billboard Hot 100 record, which they held for 55 years. On November 4, 2022, he released his new album, Her Loss. This album has surpassed 1 billion streams on Spotify. According to Billboard, it also holds the position for the third largest release of 2022. Drake is one of the biggest names in the music industry, or more specifically, the rap industry. Inevitably, people will compare him to other rap artists, and though people would not consider his music bad, many think that his hype should be given to other artists. With an album with 1 billion streams, it is unavoidable to have many of the songs played on the radio. "People overplayed it, and once you overplay it, no one wants to listen to it anymore." Senior Jason Perdomo argues that the reason as to why Drake is overrated is because his songs are consistently played. All of the biggest names in the music industry have many songs that do not get any recognition because their most popular songs are being played over and over again until they are burnt out, which ends up shadowing their other songs. Jason Perdomo added, "Even though I like him, I've gotta say Drake just because of how built up he is, and even if he comes out with one bad album or song, people will want to discredit him for that just because of how popular he is.
3. Harry Styles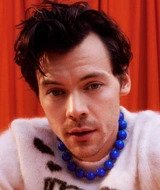 Harry Edward Styles is a pop artist who first gained popularity from being in the band One Direction. He started his solo career shortly after the band broke apart in late 2015. Since then, the artist has come out with three albums. The most recent one is Harry's House, released on May 20, 2022. Since then, the album has gained a lot of popularity, breaking the record for the biggest vinyl sales week in the U.S. since 1991 after just three days. His song 'As It Was' managed to stay at number 1 on the Billboard Hot 100 chart for 15 weeks.
His new album has recently gained the wrong type of attention after it received the grammy for best album of the year. Sophomore Giovanna Testen comments on the controversy by noting, "He is so overrated, and people praise him for doing the bare minimum. His music is just mediocre. Even in the Grammys, when he said people like me do not get this opportunity very often like, what are you talking about?" Many people believe that this was not Styles' best album and that the grammy should have been awarded to another artist. Senior Emma Pritchard commented, "It is not that great, and it does not feel like he is there for the writing process; he does not seem that involved." The senior believes that to be a good music writer; the artist needs to make the listener feel connected and move with their lyrics. Many students shared that the artist's lyrics had little depth, which also concerns people's music preferences.
4. Beyoncé
Beyoncé Gi
selle Knowles is an American R&B pop artist who first rose to fame in the late 1990s as the lead singer of the R&B group Destiny's Child. She then launched her solo career, which became rapidly successful after releasing her first album, Dangerously in Love, which debuted atop the US Billboard 200, selling 317,000 copies in its first week and earning Beyoncé the highest debut week sales among Destiny's Child members' solo albums. Beyoncé has come out with seven albums, the latest one being Renaissance which was released on July 29, 2022. Renaissance broke the record for the most single-day streams for an album by a female artist on Spotify in 2022. Within three months of its release, Renaissance accumulated over 1 billion streams on Spotify. Beyoncé does not have a certain music category to be put into. She could be considered pop, R&B, hip-hop dance, or even soul. From her first album, Dangerously in Love to her most recent one, Renaissance, there is a huge change in the sound. Some old Beyoncé fans don't love the turn her music has taken. Sophomore Aniyah Cephas shared that "Old Beyonce is a chef's kiss, but Beyonce now I feel like she took away her own kind of style and is trying to appeal to the generation now." In order for things to sell and become popular, a lot of artists change their own style to appeal to the public; this is something that Beyonce has done that many just don't like. Senior Aaliyah Pinto went on to add, "The new album is overrated, but the Beyonce album is really good. That was another album where she came into the present, but she was still able to make it sound like her." Touching back on what I spoke about earlier, songwriting, it is important to note that Beyoncé has not written any of her hit songs. It is also common for her to take up songwriting from other people and sample songs from artists. One of those is her song using Edge of Seventeen by Stevie Nicks, her Bootylicious song, and turning it into a major hit.
5. Olivia Rodrigo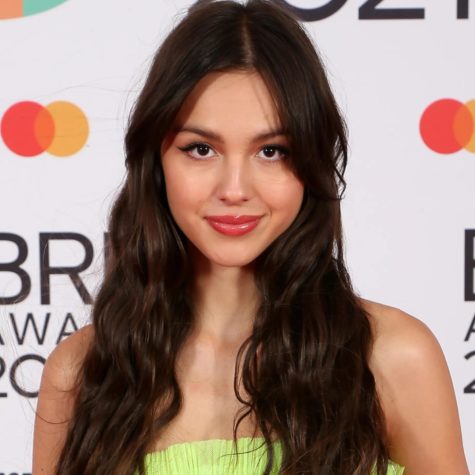 Olivia Isabel Rodrigo is an American pop singer who was first famous for her acting career in Disney. She was the protagonist in the show High School Musical: The Musical: The Series where she was able to put her songwriting and singing skills to use. Her debut album Sour was released on May 21, 2021, which broke the global Spotify record for the biggest opening week for an album by a female artist. It was also one of the best-selling albums of 2021. If that isn't life-altering enough, in 2022, Olivia went home with a total of three Grammys: those being best pop vocal album, best pop solo performance, and best new artist. There is no denying that Olivia Rodrigo is an amazing vocalist but many students don't like that her album was hugely promoted from drama. When students shared that they believed Olivia Rodrigo was overrated, many believed it was because the majority of her songs sounded very similar. Senior Dabria Taylor shared that her songs "sound too pop and repetitive." Sophomore Sienna Breuker added that "When you listen to the lyrics, it's so corny and weird." A lot of Olivia's songs are targeted at teenage girls, which can be seen in many of her lyrics. This is a big reason as to why a large group of people would not listen to her and put her in the overrated category. Senior Rhea Vyragaram shared that "she has talent, which was shown in her single drivers license, but overall she's mediocre and doesn't stand out."