New 2016-2017 Classes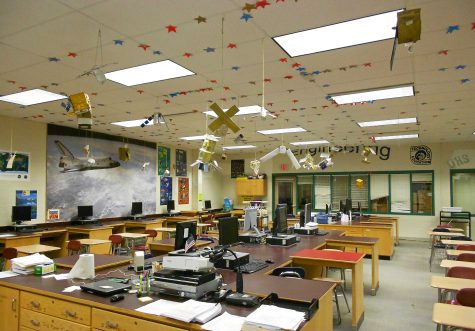 As administration strives to increase access to more rigorous courses, several more class options have opened up benefit students' academic needs.  Among sequence changes and level adjustments, there are also several new courses previously unavailable at Urbana.  These new classes are:
English 101 – A college level English composition class available to twelfth graders who received the Frederick Community College mandated English score on the Accuplacer, SAT, or ACT.  This is the same class you could take at FCC in a classroom setting.
AP World History – The new universal world history credit for students who wish to take a class at this level.  It is semester-long and is now available to non-IB students, as well.
Psychology – An alternative to AP Psychology for students who want to take a psychology class at a non-AP level.
Intro to Ag Science – This class covers the basic principles of agricultural science.  It also counts as a financial literacy credit.
Physics of Earth and Space Science – A new ninth grade science class.  Available at both a merit and honors level, this class covers basic science requirements as a part of the new state curriculum
Algebra Based Science – This is the third class available to freshmen as their science credit.  This returning class fits the curriculum as revised by the county this years.
Foundation of Computer Science – This course is a more detailed version of the old Intro to Programming class.
AP Computer Science – Replacing the old computer concepts class, this course is the second in the computer science sequence.
Microsoft Certification 2 – This course is a continuation of the original Microsoft Certification.
Athletic Coaching – This course teaches the principles of coaching, different sports, techniques, and gameplay.
Girls' Team Sports – A team sports class specifically designed for girls who want to compete against other girls.
Unified Sports – Previously offered as an extracurricular activity, this is a P.E. class for learning for life students and any additional buddies who sign up.