Urbana's Newest Gym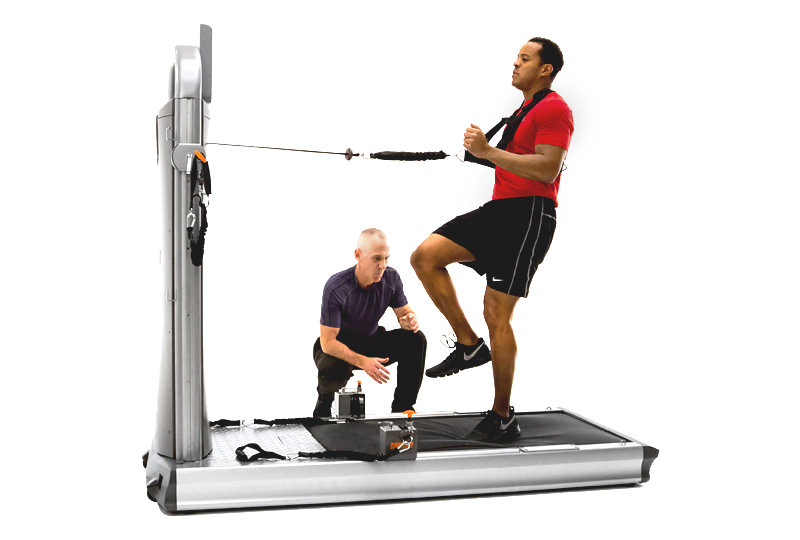 Photo Courtesy of Sproing
  Many changes have come to the Urbana Community, but not many that help the Urbana residents stay healthy and fit. Andrew Taylor the owner of Sproing Sport is on a mission to do just that.
Sproing Sport is a Tabata style high intensity interval training class. Sessions are forty-five minutes long that consist of a ten minute warm up and then sixty intervals of twenty second workouts and ten seconds of rest. During the intervals your workout will consist of cardio, strength, and power.
The Sproing machine is somewhat like a treadmill but better. The machine features a harness that keeps resistance against the body which makes the participant work harder. Along with the harness you wear a heart rate monitor to measure calories burned, and heart rate levels. This is all done on a soft, low impact surface. The exclusive soft surface reduces impact significantly when compared to the softest treadmill on the market.
Taylor decided to open Sproing Sport because of the soft surface machine that allows everyone to work out to the maximum capability without putting stress and strain on their body. "I enjoy helping people reach their goals that they never thought were possible because of injury or joint pain," he said.
During the workout at Sproing there is a set goal, this goal is to reach fifteen minutes or more of 85% or higher of the participants maximum heart rate. This means the participant is working out to almost their maximum ability.
Amanda Nolan has been a member at Sproing Sport for 3 months now and has high praise for the workout. "When I first started going I didn't know what I was getting myself into, but after the first few weeks I was addicted. I started going four to five times a week," said Nolan. Her favorite part of the workout is when she is in the top heart rate section. Nolan said, "When I leave that place I am dripping sweat; it is such a great workout." She does admit that at Sproing the trainers do not take it easy on you. Like Taylor said, he wants to push you to achieve all your goals which means he will push you and motivate you to do your best.
As of right now Taylor is also motivated to gain more business at his Urbana location. Sproing offers a free week trial so if anyone is interested and have not signed up, check out their website and share the word. Taylor would love to show everyone what Sproing is all about.