Save the Orphans: Helping Those Most in Need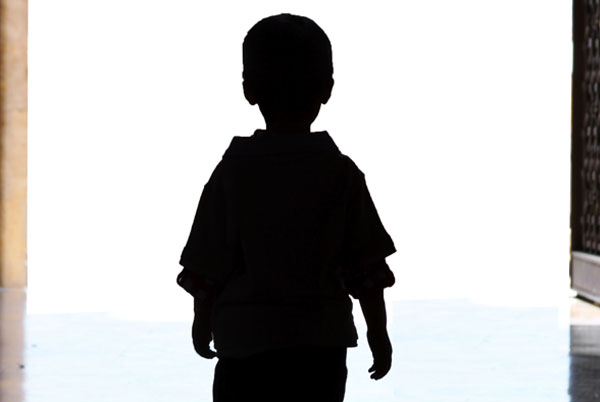 A lone child is led to the front door of a dark looming structure. Clutching her teddy bear, she hesitates as she is ushered inside. Thoughts of fear plague her mind as she first steps into the musty parlor. All the feelings of pain, abandonment, longing and terror threaten to consume her as she is greeted by the hosts of her new home. Not many can understand the feeling, but one would be surprised to know that roughly 5,760 more children become orphans worldwide. In a community like the one in Ijamsville, MD, it may be hard to imagine circumstances like the ones an orphan is forced to go through. Urbana High School senior Rutu Kohli hopes to spread awareness about this very topic with her newly-found club, Save the Orphans.
"There's sort of a personal backstory to this, actually," Kohli begins in explaining the inspiration from which this club was created. "My family and I were in India for vacation when my father received a call with the news that one of his work friends had passed away from kidney failure, leaving his only daughter an orphan." Kohli reflects on her reaction to this incident by continuing: "This terrible news deeply affected me because my family and I, we were really close to their family." With this reaction, she was also able to come to a realization: "From this instance, I realized a lot of people including myself don't really care about things that don't affect us personally, but this occurrence taught me that life is truly unpredictable and if you put yourself in the shoes of any orphan out there, including my family friend, it'd be, you know, kind of crazy." She concludes that because of this experience, she became inspired to make a difference.
Looking to the near future, the club has selected six to seven orphanages around which it will revolve, at least during the time that Kohli will serve as president. She hopes that the club's co-founder and vice president, Jessica Wu, will continue the legacy next year and eventually pass it on to the next leader, and then the next after that. As of right now, there are some fundraising events in the works that will take place at local restaurants such as Krispy Kreme and Olive Garden, as well as a Christmas event planned at the Francis Scott Key mall. The club is largely still in the process of finalizing these events, a task it hopes to complete soon. "Overall, I just hope we contribute as much as we can towards local orphanages in terms of money, clothes, and other necessities we can provide for them," Kohli says as the interview draws to a close. "And if we keep doing this year after year, the difference we make will become more and more apparent."