How Teachers Spend Their Summer Vacation
Since the very first day of school students have been counting down the days until it is finally summer vacation. Teachers are no different. After a school year full of sleepless nights grading, lesson planning, and other stress factors teachers may even argue they look forward to it more. 
We reached out to some of the teachers around Urbana High School and found out exactly how these teachers plan to spend summer vacation. Many are traveling to new areas, working on things they weren't able to do over the school year, and some are even continuing to work. Here's what they shared: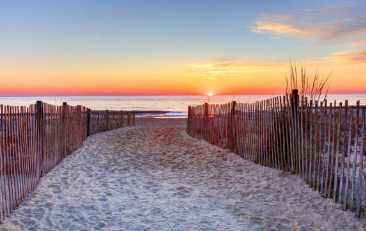 Many teachers' perfect summer getaway is going to spend some time at the beach. Many claimed the beach to be a relaxing area that allows them to detox. Mrs. Johnson, a teacher at Urbana High School shared that "it doesn't truly feel like summer until I am laying down on the sand." Mr. Millward, a teacher at Urbana High School will be going to Rehoboth beach and the Jersey shore. He commented that he wanted to travel to those places because "That is where the respected sides of my family chose to go and we've never been there before and it looks like a great time." He plans to stay at the Jersey shore for half a week and in Rehoboth a full week. 
Other teachers prefer spending their break outdoors. Mr. Friedland is a history teacher here at Urbana High School. He'll be traveling to San Francisco with his girlfriend for a wedding. While he is there he plans to go to the National Redwood Forest. "My girlfriend's friend is getting married there and I thought it would be a good excuse to go on vacation to San Francisco," he said. He plans on staying in San Francisco for a week from Wednesday to Wednesday. 
Numerous teachers shared that they like spending their vacation traveling to a variety of states. Assistant Principal Mrs. Fisher at Urbana High School, plans to travel to Nashville, Tennessee this summer. She plans on staying for a long weekend. She said that she decided to travel to Nashville to "listen to live music." Mrs. Fisher also mentioned that she has been to Nashville in the past and enjoys the atmosphere. Tennessee makes for a beautiful landscape with its various mountains making this one of Mrs.Fisher's favorite states. Ms. Blair, an English teacher at Urbana High School, plans to go to New York during summer break and southern Maryland. She will be traveling to New York with her mom and brother.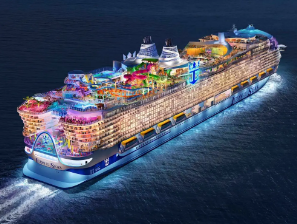 Newly wed Mrs. Johnson plans to go on a cruise with her husband. They will be going to the Dominican Republic, Puerto Rico and St Thomas. She shared that this will be an exciting experience for her not only because she is spending it in these tropical places but because she's never been on a cruise. She shared that she plans to spend her time "relaxing and spending time in the sand before the school year starts up again."