Featured Artist: Ashlin Davis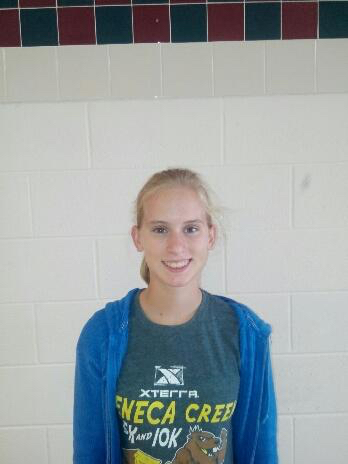 Ashlin Davis may only be a sophomore, but she has already excels in the art program. She is in Drawing and Painting 2 this year, but her passion for art, "has always been around," she said.
Although she is unsure if her desire for art will continue to grow in the future, she loves the influence it has had on her life so far. She mostly finds herself doing art in her free time at home but has also taken a few art classes outside of school.
"I mostly enjoy using graphite and water color," said Davis. She finds herself using these supplies as much as she can when doing projects and art activities in and out of school.
Amelia Willett, art teacher, sees the positive impact Davis has made on the art program. Willett always finds Davis doing more than the bare minimum. "She is always inspired and always has an idea right after I give instruction," said Willett.  This shows Davis's natural ambition to do well in art.
Davis's work ethic and talent stands out in the classroom. "She has extreme detail in her work," said Willett. This helps her outperform the standards set for the class. She not only goes above and beyond, "she always adds something creative," said Willett. She puts her own touch on her artwork which makes hers' unique and different from the rest.
Although Davis's art career has only begun, her future with it seems very promising. "If she continues in art, she will be very successful. She has a gift and it comes natural to her, all it needs to do is develop," said Willett. The future should be very exciting for Davis no matter what she decides to do.
Davis plans on continuing art in her free time but does not seem to want to fully commit to it yet. She is very involved with her studies and also takes on extracurricular activities outside of school. These activities prevent her from devoting more time to art. Even with limited time outside of school, she continues to surpass the average all on her own.
Davis is an asset to the school's art program and it will be exciting to see where her passion and abilities take her outside of this program. The classes she takes will help her develop into a more mature artist. The future has a lot to hold for Davis and what she does with it is all in her own hands.