Crafty Places Around Frederick
Bored sitting around the house, looking for crafty places to go that are in Frederick? Here are four places that allow you to unleash your creativity and have fun alone, with friends, or make it a party!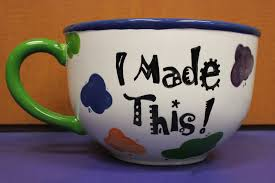 I Made This! is a pottery studio that allows guests to paint on selected pieces of their choice. Later it is glazed and fired and can be picked up around 2 weeks later. This place allows for personalized pieces that will last and can be functional or decorative. The atmosphere of the place is very relaxed and customers are allowed to bring their own food, drinks, and utensils. For the pricing, you are only charged for the pottery piece and not by the hour; allowing you to take your time and have fun with designing. The studio also allows for party reservations being a perfect place for birthday parties for people who like art. I Made This! the studio has ladies' night every Thursday evening for girls' night out. Ladies get 20% off the pottery pieces and are encouraged to bring friends, food, and drink.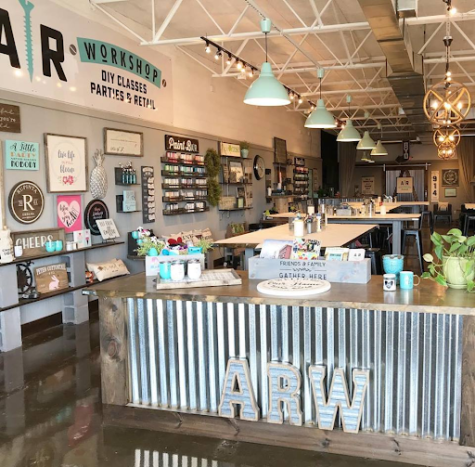 AR Workshop is a place where you can create DIY hands-on home decor. They have stores all over the United States and have workshops where you and your friends or family can join. With many projects to choose from and different special workshops on the calendar for each month where you can schedule ahead. They have projects from making your own canvas bag to chunky knit blankets or pillows. This studio is more on the pricier side ranging from $20 to $225, but for all the materials and step-by-step lessons being included it is worth the price.
Dream FREE Art offers many different art classes and events to choose from and prices can be asked with reservation. Events that range from painting classes that are inspired by Bob Ross to couple swap painting challenges, and girls' night out events there are many to choose from. Besides the special events they have regular painting classes and a new experience, they have added. Likethe rage room with an artistic twist is the splatter room. By reserving a room you and your friends can customize the splatter room experience, with add-ons like a black light, extra paint, paint blasters, etc. It is a fun messy experience that allows you to let your creativity flow and in the end, left with one-of-a-kind artwork.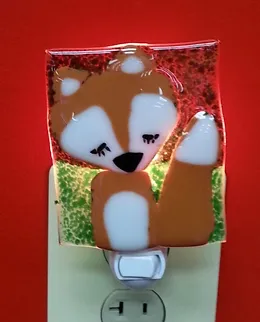 Hot and Fired Arts is a women-owned art studio that offers a variety of crafts in many mediums. Some experiences they offer are fused glass, pottery painting, canvas painting, and wet clay. All ages are welcome in the studio and offer classes, parties, and summer camps. Walk-ins are welcomed too but for activities like fused glass, pottery painting, and wet clay, they suggest coming in an hour before the studio closes as they are more time-consuming. For pottery painting, they offer "Pottery-To-Go" where you can paint in the comforts of your own home. Most of the pottery is around $30 without tax, but for other prices of activities can be found by asking the studio.
Where are you going to get crafty? Put in the comments below!