STUDENT SPOTLIGHT: Chris Oh
Like others are often curious about, his art career was kicked off by seeing his mom's doodles on random napkins in the house. Seeing extraordinary art just lying around was inspiring because the figures "looked really cool."
"When I was younger my kindergarten teacher made me believe my art was better than my peers' when I received a compliment. My mom was also an artist, so that inspired me."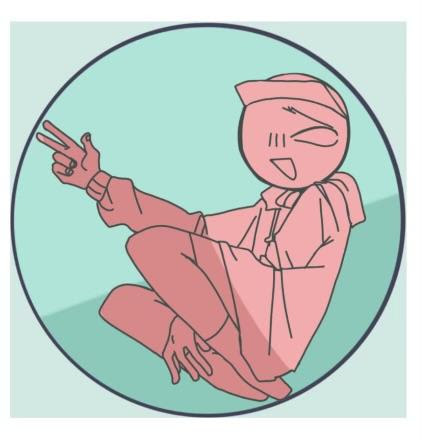 Chris Oh, a current sophomore at UHS, is a keen student in the arts. Perhaps you've seen his work hung up throughout the school on flyers for commissions.
Chris enjoys working mainly digitally, but sometimes with pen and traditional graphite. He also enjoys using Procreate and ibisx to create his breathtaking art. His main materials for that are an iPad and an Apple pencil.
In middle school, Chris won first place in the National Bookmark Contest, which he found out through his art teacher. "I saw this as an accomplishment that wasn't my highest level of skill, but therefore encouraged me to enter more competitions." Although he wasn't stoked for the win because he knew he could have put more effort into his work, continuously becoming exposed to the greater competitive art world was a big start for Chris.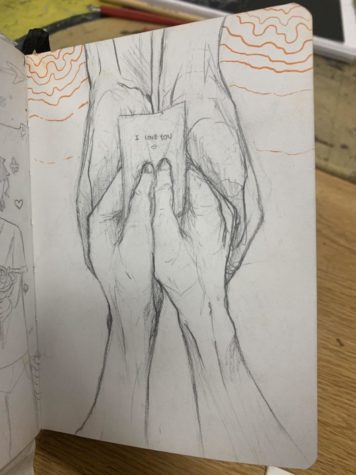 The piece he is most proud of is "a small doodle [he] made in 2022 created with pen that [he] call[s] 'Clutterheart.'" Chris says that just being able to express his creativity without a prompt is something that he wants to remember.
Other than art, Chris likes to listen to 90's music and watch animated or Korean movies. He also likes "eating heavily seasoned crackers or anything sweet."
In school, he is active in the National Arts Honors Society, APAC (Asian Pacific American Club), Red Cross, Comic Book Club, Drama Club, and Global Dominators- which he enjoys the most.
Chris wants to go to the University of Southern California, where an older sibling, Alison Oh, attends, and enter the arts program to obtain a degree in digital art. As of now, Chris says, "I'm getting my mandatory classes out of the way to pursue my interests in the future, hopefully through the school- if they offer more opportunities."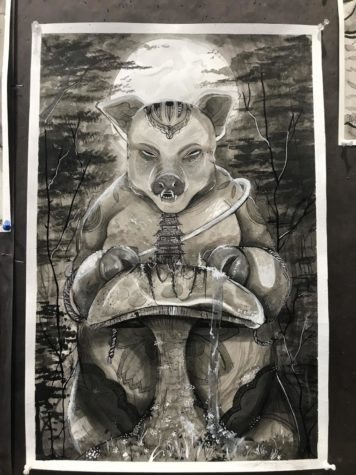 He is proud of "reaching consistency [and] having a solid art style; young artists often don't know what type of art style they want to commit to, because commitment is scary."
Other than art, Chris wants to try psychology if he doesn't get accepted into the art field. Being a field that pays well, he also feels that it would be an interesting field to try, as he would not get bored easily with it.
However, he is still going strong with art. Chris' most recent piece- which took him three class days- was made to replicate Chinese ink wash.
Although he knows it will be hard, especially with ai art around and the general stigma around art as a career, we can support his talents and perseverance to help him achieve his desired path as a digital artist.