Women's March On Washington
Response to Particularly Concerning Election Rhetoric
Thousands of women are planning to take to the streets of Washington D.C. on January 21st – the day after our President-Elect's inauguration. The Women's March on Washington (WMW) is meant to send a message to the new administration: women's rights are human rights.
The march calls on all defenders of women's rights to join, no matter your age, gender, ethnicity, religion, sexuality, disability, immigration status or background.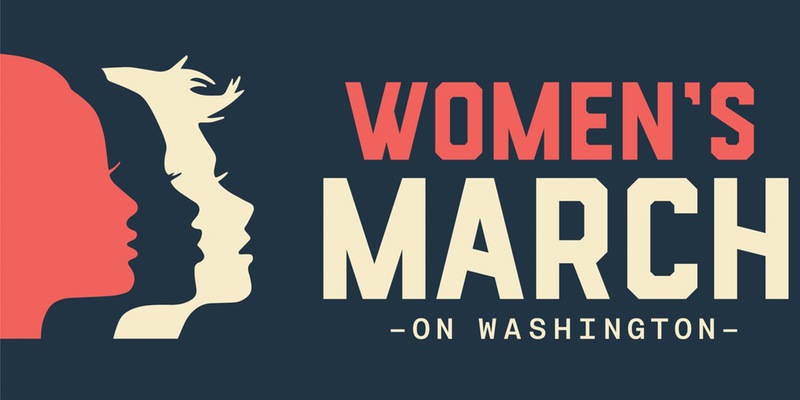 "The rhetoric of the past election cycle has insulted, demonized, and threatened many of us . . . and our communities are hurting and scared," the official WMW website explains, "We stand together, recognizing that defending the most marginalized among us is defending all of us."
The march will begin at 10:00 a.m. on the intersection of Independence Avenue and Third Street SW, near the U.S. Capitol, a starting point hard fought for with the complications of permit dues.
The Women's March on Washington has inspired Sister Marches in over 40 states and 16 countries, including marches in Sydney, Rome, Paris, London, and Berlin. However, Washington D.C. is still the heart of the movement with over 100 thousand supporters travelling from all over the country to march.
"My aunt from New York is com
ing," senior Sabrina Sorace said. Sorace's aunt and mother are both deaf and wish to represent the women of the deaf community. "They feel strongly to make sure that not just hearing women get the same rights, but deaf people as well."
"I really like the unification," junior Gaby Gonzalez said. "I think it's a great way to show support for feminism, for pro-women, for just all the things that women have gone through, just to celebrate that."
Although, Gonzalez notes, the political climate has definitely made her want to go more. "I am definitely not pro-Trump… but I'm pro-women."
"I am very strongly pro-choice and I think that it's important that the incoming President understand the magnitude of the job that he has and that his decisions and his platform can affect other people," said senior Connor Ryan, who intends to go with several friends.
"I want there to be a shift, I want there to be a change, I want there to be this, for lack of a better word, an outcry of people saying 'This is what we want, we do not want you to negatively affect how far we have come with women's rights,'" Ryan continued.
Sorace's motivation to march is "not in reaction to Donald Trump… [I am] going [to] make sure that the world is still paying attention that… every human life is worth the same."
"I feel the need to go to the Women's March to empower younger women and to sort of teach them that it's okay to stand up for themselves," senior Sahiba Babra said.
Reading Specialist and English teacher Brittany Garst has friends who will be present at the WMW. Garst said, "I know my friends feel very strongly about the election a
nd wanting to know that their rights as women are going to be upheld after the inauguration… They just want to show that women in our country still have a voice and we're still important and people should listen to us."
As for what the Women's March on Washington will accomplish, there are varying views.
Gonzalez said, "I think it's one more step for women as a whole, as a group, to advance; whether that means we are given equal pay or whether we are given equal jobs, you know, it's just one more way to say 'We are here' and we can do everything just as well as you can."
Garst said that she is not sure that the WMW will achieve anything, but encourages supporters amongstudents to march all the same. "If they feel strongly about it then students should always go – I think people should always go to marches and show their voice regardless of what their views are," she said. "I think that a lot of people like to put things on social media but that also doesn't really make very much of an impact. So if you want people to listen: you have to be present."
"If everyone does go and it is this incredible thing, then I think it will be successful or at least make our voice heard." Ryan said.
When asked to describe the WMW in one word, Urbana participants said unity, powerful, equality, empowering, and exciting. Although demonstrators are excited in anticipation of the march, many have concerns as well.
Ryan states that he is nervous about violence, though he "[doesn't] feel unsafe going there."
Gonzalez's biggest worry is that opponents of the march will attempt to shut it down. The WMW National Committee has already faced challenges with obtaining a permit for the march to take place; the implications of this peaceful protest being shut down frightens Gonzalez.
Nevertheless, Gonzalez, who has a background in grassroots activism, suggested to attendees with no prior experience, "Don't be afraid to say what you want, don't be afraid to yell, don't be afraid to shout, just do what you want to do and voice your opinion."