Urbana SGA Fundraises for Arthritis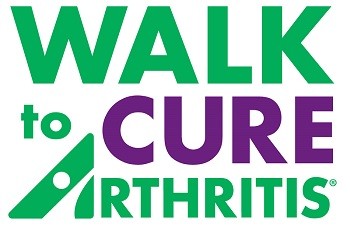 The Frederick County Association of Student Councils, or the FCASC, is hosting the yearly Super Attendance Cup where student councils from all high schools in Frederick County compete to raise the most money. The Urbana SGA is planning to set up a series of fundraisers in which the money will go toward helping people with arthritis. The Student Government Association (SGA) meets every month to discuss about ongoing issues. This year Urbana is set on winning the Super Attendance Cup. "We want to show our Hawk pride. We want to win," sophomore representative Ember Carrera said.
Working towards this goal, the Urbana SGA has set up several fundraisers, all for arthritis. "We have many fundraisers coming up, but the best thing people can do is go on the walk," Carrera explained. The fundraisers planned so far include a Chipotle fundraiser on April 22 from 4-8 PM, a BJ's fundraiser on April 4 from 3 to 10:30 PM, and the 2019 Walk to Cure Arthritis on May 18 in Baker Park. Students will be able to participate in the walk and help raise money for arthritis.
So what is arthritis? Arthritis is not a single disease. There are, in fact, 100 different types of arthritis. To put it simply, arthritis is joint pain. Common symptoms include swelling, pain, stiffness and decreased range of motion. The symptoms can be very mild or very severe as they can worsen or get better over time. Arthritis is the main cause of disability in America. People of all ages and genders can get arthritis, although it is more common for older people.
The Walk to Cure Arthritis page explains, "One in every four Americans has arthritis, making it the nation's leading cause of disability. Two-thirds of those affected are under age 65, including 300,000 children. Arthritis is painful, debilitating and diminishes quality of life. But every day we're making more headway through scientific discoveries that bring us closer to a cure."
Join SGA and help raise money toward helping patients of arthritis. You can sign up for the walk here by clicking the following link, and join the 2019 Walk to Cure Arthritis.
Register here: https://events.arthritis.org/index.cfm?fuseaction=donorDrive.event&eventID=807