What is School Life like for Students under Quarantine?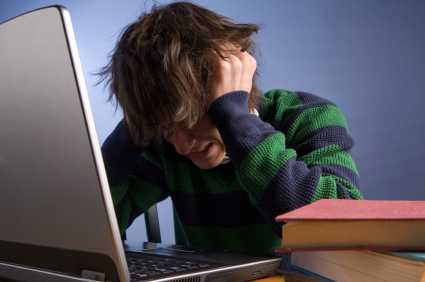 We all know how difficult quarantine life may be, and for some, it may even be harder to do school work under quarantine. I've decided to interview a couple of students to try and get different opinions on the matter, and asked them both: Do you believe doing schoolwork under coronavirus makes being a student more stressful?
One senior who preferred to remain anonymous replied, "No, FCPS and College Board have been very accommodating as far as the amount of schoolwork they expect from us. Some students may understandably find the pandemic itself stressful, but we all should be fine as long as we obey government direction."
Senior Jacob Chrispim had an entirely different opinion on the matter. "While being at home instead of physically having to go to school does give students more time to do work than before, more is expected of us. First of all, we have to learn the things we would be learning in class, AND do homework. In class, if we run out of time for the day, the work is usually pushed to the next day. Online, a due date is IT, and you have to keep track of every assignment yourself." He went on to mention other responsibilities students are facing in this unique time. "Plus, now that we are home, some of our parents expect us to do more around the house, so even though schoolwork is a priority, days can be filled up with many, many things to do." Chrispim had a lot to say on the topic, focusing particularly on the stress of meeting due dates. "Even though due dates can range from around a two day span to a week-long span between each other, there is no set assignment schedule among ALL of a student's classes. Depending on your classes and what your day turns out like, that can be very stressful and difficult."
The topic of student life under quarantine seems to be a touchy matter, and people have many differing opinions. These strange times can be restful for some and stressful for others. Do you believe student life under quarantine is stressful, or easier than going to school every day?