November Featured Athlete: Colin Anderson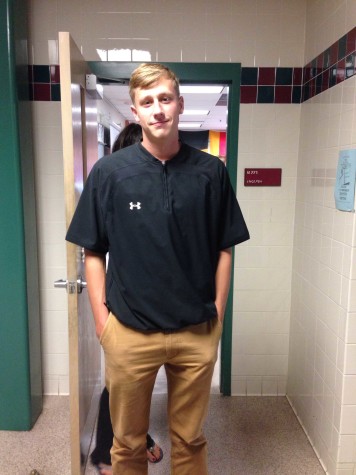 Becoming a Division 1 athlete is a very hard opportunity to create for yourself and is a dream to a lot of people. Senior Soccer player Colin Anderson recently made that dream come true when he committed to George Washington University September 23rd.
Anderson has been playing Soccer his entire life. He says he hasn't lost any of his passion for the game and plans to play it as long as possible.
Anderson says his dad motivated him to play the most and is most of the reason he still plays today. Anderson said "another reason why I kept playing soccer is because when I got around u12 I realized my talent was progressing and I could really play with some of the good guys so I decided never to stop playing".
Anderson's reasoning for picking GW he said was "My sister goes to the school and I started visiting her over the summer and I enjoyed it so the coach had reached out to me and I chose to go there and I believe it is the right fit for me."
Anderson said "I am extremely excited to go and start my college soccer career next year but am really most excited to get some playing time and meeting all of the players on the team so I can work my way up to being a starter on the team."  His goals for the team and his time there is to win the A10 conference and to clinch a spot in the NCAA tournament to play some of the best teams in the country.
Anderson said he doesn't think he can make it too big with the game but plans to try to make it as far as possible and try to play overseas one day against some real professional competition.