Featured Athlete: Andres Silva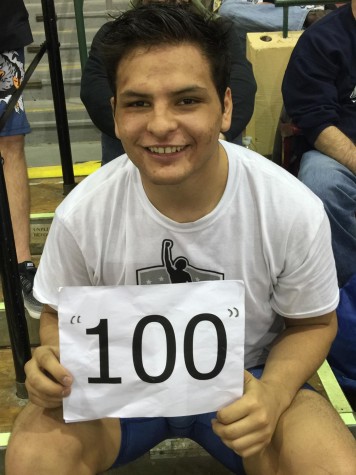 Andres Silva, a senior, has had four years of success and friendship through wrestling. It was in the eighth grade that Silva started wrestling, and that was the start of a five year journey that led to back to back county wins.
In the beginning of his career when he was young and inexperienced he had no idea what wrestling would end up meaning to him, and the story of success that would come with it.
Silva said the dynamic of the team was like a brotherhood; once you have started and committed you are part of a family where you are never left behind and always pulled closer to success. Silva said that practices were very rigorous. They start with warm ups, then drills, and end with conditioning. Match day practices are about the same due to the intensity of a regular practice. As a team Silva feels that what they have accomplished is very unique because they not only built great friendships but they also had a great season on top of that.
The biggest struggle of Silva's career was that he had to cut 40 pounds to be able to wrestle in the 220 pound weight class. His greatest memory was placing first in the 2016 County tournament because it made him feel like he ran Frederick County wrestling. Other successes were the awards he got for Fastest Pin as well as the Outstanding Wrestler awards.
Silva said that anyone who wishes to become a part of a family, a better person, and a more disciplined and athletic person that you should definitely join the wrestling team.
"It is a great experience and you will really get a lot out of it throughout high school," he said.