Featured Athlete: Nathan Davis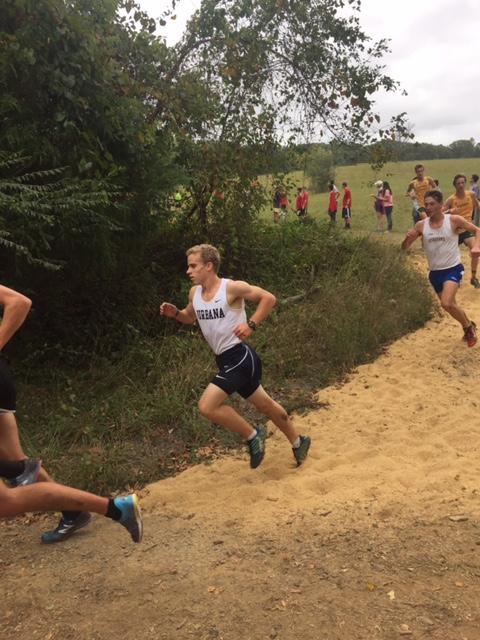 Big things are happening in the world of running, and athletes like Nathan Davis are making them happen. Davis, a junior, fresh off a record setting finish at the state Cross Country meet (8th in the state, 3rd best in UHS history) is going to be a key player in the Urbana Cross Country program as well as Track & Field. If one takes a quick look into Nathan's past, it is very easy to see why.
Davis started his running career when he was only five years old, in the spring of 2005. His older brother Ian was running track and he wanted to follow in his brother's footsteps. From here Davis took off, progressing rapidly and shattering records. During these years, Davis could be found training hard with his twin sister, Ashlin, at Kemptown Park in Monrovia. Davis' personal bests include a 4:32.42 mile, 9:40.79 two-mile, and a 16:36.2 5k; anyone familiar with running sports will know that these are highly impressive times.
While most people balk at the mere thought of running, Davis pursues it with a passion and drive that sets him apart from the field. It was not always this way though, Davis did play other sports such as baseball, basketball, and soccer throughout his childhood in addition to running , but found little success; as such, running always remained his true passion.
Davis' favorite event is the mile (1600m), and with his blazing fast 4:32.42, it is quite obvious that he has found his calling. When asked why he likes the mile so much, his reply is simply "It is the perfect combination of speed and endurance."
Intending to pursue his sport at the collegiate level, although he is not quite specifically sure where he wants to go, Davis hopes it will be somewhere in the Northeast.
Davis will lead the Urbana distance squad this year and next, along with other top year-round runners like Justin Le (12), Matthew Fairbanks (12), Brandon Carioti (12), and Sawyer Estok (11).