Through the Eyes of an Athlete
Kiara Lu Reflects On The Ups and Downs of Dancing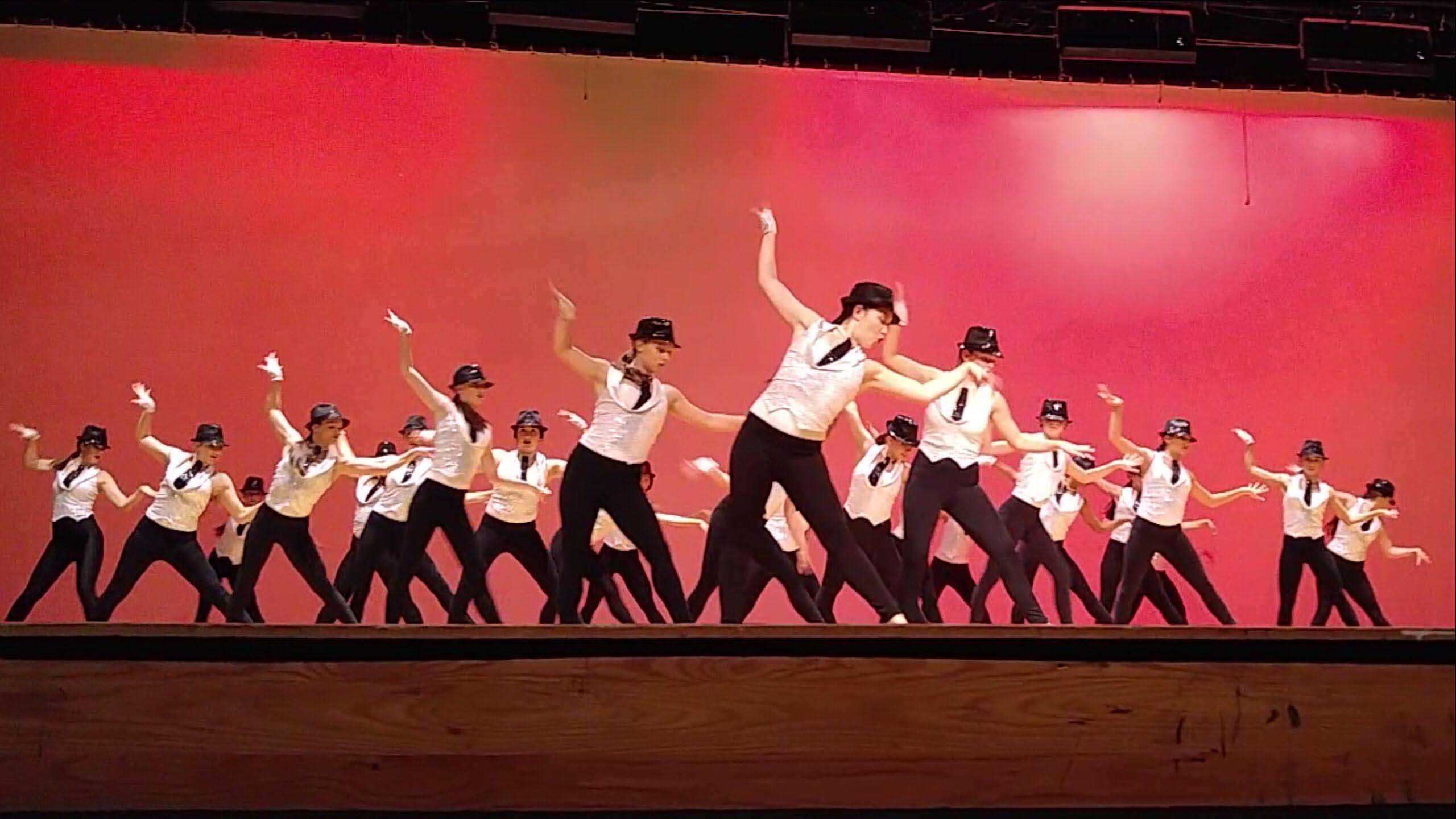 Photo Courtesy of Kiara Lu
 Dancing is kind of like the midpoint between athletics and arts. It is physically and emotionally draining, and it won't hold your hand for the whole ride. I have been dancing for a total of eleven years, going on twelve. To this day, it has not gotten easier.
It is the most unforgiving sport or art there is. It asks you to not only give up your body but also your soul. It asks you to throw yourself off a cliff and trust it to land you in a body of water. What I mean by that is, you never know what is going to happen. All you can do is trust that you know what to do and you have done all the work.
When I hit high school that is when dance became serious for me. I saw myself improving as I took class but I still never felt proud of myself or of my performance. I would live through my adrenaline rush only to falter down into a funk when I got to see what I really looked like. And I didn't like it.
It was obvious to me that I was not good enough. I was not as flexible as the other girls. I did not have the highest or straightest leaps, could not do turns to save my life, and I did not look like the other girls. I didn't grow up feeling feminine, and although I was and wanted to be, it had been hard for me to tap into that. I felt insecure and out of place. It was one thing to feel like you weren't good at something, but to feel like you weren't good at the one thing you wanted to do for the rest of your life, was quite another.
The best piece of advice I have ever been given was from my dad. He said, "Only focus on what you can control. The rest will just piss you off even more."
I couldn't just skip years of training and I couldn't go back in time and do it all over again. I could only control the time I had to learn and do as much as I could. So I started breaking my boundaries. Forcing myself to try different styles, do more solos, work outside of school. I stretched every day, took class every chance I got, focused on my technique, listened to different music, and I learned how to love myself. I was afraid that by being feminine I was making myself weak. But I learned from my fellow dancers and mentor, Stephanie Weigelt, that owning your feminine side is a force to be reckoned with. I focused on being strong. Not on being like everyone else, but just being the best I could be, and that would be enough.
All of it paid off eventually. I made dance company, was cast in the musicals. I even gained a little confidence. But I have also had more bruises than skin. It hurt to wear any kind of shoes for a long while. I have suffered through stress injuries in my neck and knees that almost prevented me from performing. I was at school for at least thirteen hours every day; I wouldn't get to see the sun during the week.
When I say 'I', I should be saying 'We'. All athletes and artists go through this period of nonstop work. On top of everything we do during the school day and what is happening at home, we all find the headspace to practice or rehearse. When we feel the most pressure, all we can do is what we do best and work on the parts that aren't so great.
Oddly enough, it is this time that I look forward to the most. The time when we never stop moving, and it feels like we almost have no time. Yes, it is stressful but it beats sitting around at home. I would rather lead a stressful life whilst doing what I am most passionate about than wasting it away on a couch.
I will wake up tomorrow at 5 a.m., come to the school for company practice, spend the next couple of blocks trying to recover, fall to the ground painfully but beautifully for an hour and a half class, catch my breath for the last block, and then rehearse a show until the moon rises. The moves that we execute are not meant to be done with the human body, so we force ourselves to adjust. It doesn't hurt less as you keep performing. It is just what we do.