Local Farmer's Markets
Seven Reasons to Buy From Them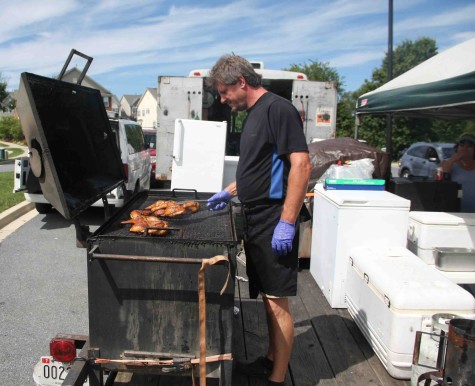 When most people hear the words "grocery shopping" they probably think about the local grocery store like Giant or Safeway. But what about Farmers Markets? Although you will not find brand name packaged foods there, Farmers Markets are an excellent option when it comes to purchasing fresh produce. Farmers Markets around the country draw in more and more consumers annually as they increase in popularity.
On Sunday, September 6th, Frederick residents shopped at the weekly market behind the Urbana Regional Library. Although the market does get a good number of patrons, it is not nearly as many as it could be. Farmers Markets offer benefits to the surrounding community by providing fresh, local produce.
On average, produce purchased at supermarkets travels 1,300 miles before getting to the store. Fruits and vegetables begin to lose nutrients from the moment they are harvested, so buying foods that have not traveled far from field to plate means the fruits and vegetables pack more nutrients.
At Farmers Markets people have the opportunity to ask any questions they might have about the products, and by supporting these smaller farmers and businesses they also help to preserve our local economy. Purchasing products from local farmers also helps to preserve Maryland's beautiful agricultural landscape.
Beyond the obvious benefits of Farmers Markets, there are even more perks. These markets are more than just fruits and veggies-they can also offer local honeys, snacks, fresh flowers, handmade jewelry, pottery, and specialty meats (grass-fed or free-range). Grass fed meats have been shown to contain less fat, more omega-3 fatty acids, and more antioxidant vitamins.
Due to being locally grown and not mass produced, some farmers may offer lesser known varieties of fruits and vegetables like yellow or "black" tomatoes. Food trucks and tents like In10se BBQ and Sno-Belles are also often present at farmers markets, allowing passerby's to grab a quick and tasty snack while shopping.
The Urbana Library Farmer's Market is open every Sunday from 11:00 am to 2:00 pm, ending October 5th. Other markets can be found by checking out www.localharvest.org.