Urbana High School Bullying Prevention
What does Urbana High School do to prevent bullying? UHS talks with teachers to see what signs they may be seeing of a student being bullied. Teachers are always looking out for signs of bullying. Urbana also hosts assemblies on bullying and prevention of bullying. This is to keep students educated on what they should do if they happen to encounter a bully, and on how serious bullying is.
Students are encouraged to wear orange to show their support for National Bullying Prevention Month. Their wearing of orange can help to color the nation in orange to spread awareness about bullying. Students are also encouraged to come forward and tell a guidance counselor or a teacher if they or someone they know is being bullied.
Located on the UHS website, there is a link to Frederick County Public Schools (FCPS) for students to report bullying and other concerns. In this link there is an online bullying report form should students or parents need to fill it out. If an incident of bullying takes place out of school, students can contact the 211 number for community resource information. FCPS also provides a FCPS Prevent Bullying brochure.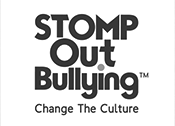 The Gender Sexuality Alliance (GSA), with Kelly Shwartz as the adviser, takes part in a day of silence. The day of silence is held to promote more tolerance towards the LGBTQ (Lesbian, Gay, Bisexual, Transgender, and Questioning). The Day of Silence takes place during the spring semester. Shwartz also sends out Safe Space stickers to all of the teachers to put in their classroom. These stickers are meant as a reminder to students that at Urbana High School they are safe and free to be themselves. (To read the rest of this article, it can be found on page 10 of the November 2017 issue.)