Are You Buying a Real or Fake Tree This Year?
 Where to buy Christmas trees near us this year,  that will increase the Christmas Spirit!
    This Christmas will definitely be the most different and challenging, some families won't even be able to celebrate because of the virus. If your family is still celebrating you still must take the extra precautions to ensure you are celebrating covid free! It is very unfortunate however we will all make due and make the best out of it. The most important part of Christmas besides being with your family is Christmas spirit, and one way to show it is by having a beautiful decorated Christmas tree. However with the social distancing and stores closing it will be a little challenging to find one this year. Here are some places near us that sell fresh, real Christmas trees: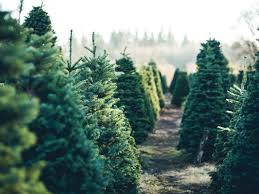 Mayne's Tree Farm, located in Buckeystown MD. Their address is 3420 Buckeystown Pike, Buckeystown MD 21717. Mayne's tree farm is family owned, local only like 15 minutes away from Urbana. There are lots of trees and different sized trees at the farm as well as it being a big farm with lots to choose from. 

You can purchase trees at your nearest home improvement store such as, Lowes, and Home Depot. At these stores you can purchase real or fake trees. They are both located in Frederick MD. 

E&E Trees, located in Walkersville MD. Their address is 9420Dublin Rd, Walkersville MD 21793. This is a smaller tree farm with great Christmas trees to pick from at a decent price. 

Dreamland Christmas Tree Farm LLC located in Middletown MD. Their address is 2700 Sumantown Rd,  Middletown MD 21769. A good size farm with a lot of trees to choose from. 

Good Spirits Tree Farm located in Hagerstown MD. Their address is 9711 Old National Pike, Hagerstown MD 21740. This is a little farther away however, it is worth the drive. There are lots and lots of trees at this farm and is perfect if you have younger siblings, there are a lot of activities and it is a little bit of a walk to find the tree you are looking for.  
   There are lots and lots of places near us to find a great tree. Such as Mayne's tree farm, it is a family owned farm with lots of land and lots of trees to choose from, it is very close to urbana and a great place to go with the family. You can also purchase a tree from Lowe's or Home Depot, it is quick and easy especially if you are looking for a fake tree they have tons of options real or fake. When buying a tree you can either purchase a real or fake tree either looks just as great."Me and my family purchase real trees every year" (Jade Canadaffio 12).  Some people use fake trees because they are easier to maintain and you can keep them for multiple years, "My family uses a fake tree that we have had for years." (Presley Musser 12). Fake trees are a great alternative and are just as pretty as real trees are, me and my family use a fake tree and it always turns out great! "My family uses a fake tree because our dog eats real trees" (Sean Kelty 12).  Either way real or fake, Christmas trees are a great way to start showing your Holiday spirit and a great activity for the family.