Anticipation Begins as Juniors Move Up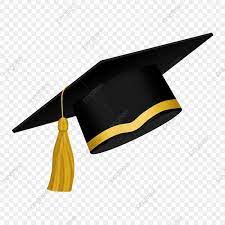 The UHS seniors are going to be graduating in just about 3 months, leaving the class of 2024 as the next senior class of UHS. Over the month of February, I interviewed a few current juniors at UHS, and was able to find out their thoughts and opinions on becoming seniors in a few months, while also getting some advice for rising juniors.
During junior year, typically many students take their harder classes, since this is the year they will really count. Dunja Senic explained that "my hardest classes this year were AP French, AP Environmental, and AP Psych." Once this year is over, these students will be able to take more elective classes, since the required classes are out of the way. Next year, fellow junior Abby Bennett said she signed up for FCC classes, lots of electives, and "stuff I would be interested in for college."
On the topic of class registration, Seamus Mcgee exclaimed "I'm really excited to sleep in next year because of FCC classes." Students have the ability to take college courses through Frederick Community College, that can be taken at UHS. Since they are college classes, they only meet a few times a week, allowing students to either sleep in or leave early on certain days.
There are definitely some mixed emotions from juniors about becoming seniors next year. Declan Anderson said he was excited because "you get to do more fun things since the stressful stuff is out of the way", While others like Abby Bennett said they were scared. "I'm gonna have to start over once I leave." Another student, Lily Woodham, made the point that "I've worked so hard for the past 11 years and I'm just really excited to finally get recognized for those accomplishments."
Speaking of accomplishments, lots of juniors are really excited for their sports' Senior Night! Both Abby and Declan said they were excited for their Senior Nights for soccer. Declan is excited to "play a sentimental game with my best friends", and Abby said her team is like her "home away from home."
During their time at UHS, these students have been able to form positive relationships with their teachers. Some teachers that our juniors mentioned were Mr. Glez (spanish), Mrs. Cox (health), Mrs. Ganley (math), Mr. Crosby (history, no longer works at UHS), and Madame Kacko (french). These teachers, and others, were able to leave a positive impact on their students while doing their job. Abby said that Mrs. Ganley "believed in me. I didn't believe in myself but she believed in me."
While they will still be here for another year + a few months, they have also spent about 3 years at UHS, and with that has come some wisdom and advice. During your junior year you should "challenge yourself, but also have fun." This includes not procrastinating and actually doing your work. Others said to continue with sports and extracurriculars, but also figure out how to manage that on top of schoolwork.
With that being said, good luck juniors!