STUDENT SPOTLIGHT: Henry Scriven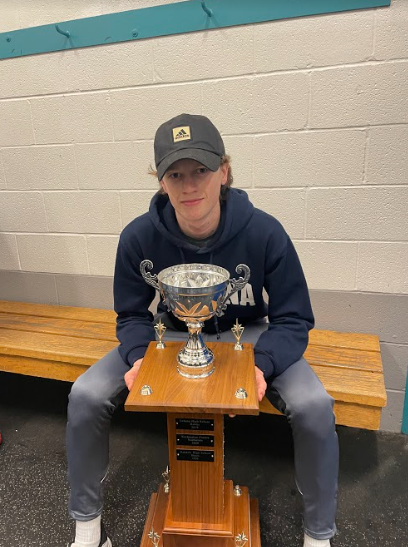 Urbana's ice hockey team continued their great season all the way to states after recently winning their conference championship against Oakdale High School. One distinctly talented player on the team, Henry Scriven, states that this win has definitely been the highlight of his senior year so far. 
Henry plays as a center for Urbana, and he also plays for the club ice hockey team Frederick Freeze. When asked what his favorite part of playing hockey is, he states "I'd say the best part is just the skating, like putting the ice skate on and hearing the skate go through the ice, it's a beautiful thing." 
Henry began playing hockey when he was just 6 years old and living in France. He says that it all started when he was watching a hockey game on TV. He told his dad that he just had to try the sport out, so he went to a practice and ended up loving it.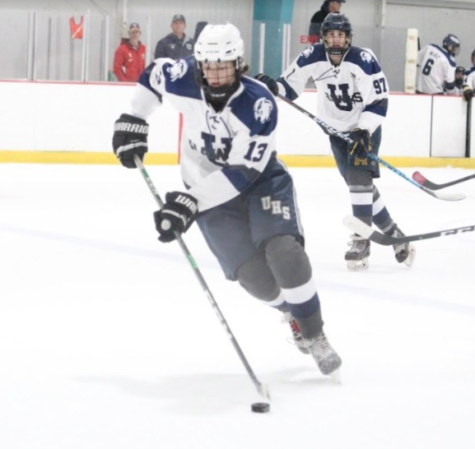 In 2020, Henry moved back to the US and he's now finishing high school at Urbana. When asked how French high school differs from an American high school, Henry explained that French schools have much longer days and a lot more work, whereas high school in America is more chill. "It's maybe a bit too stressful […] So, I'm pretty happy that I didn't finish high school in France."
Aside from hockey, Henry enjoys listening to music and he also plays a number of instruments as well, including the guitar, piano, and drums. 
When asked about what he wants to do in the future, Henry plans on pursuing architecture. "My dream is to go abroad to Europe or something and study architecture in college, but I haven't thought beyond that yet."