STUDENT SPOTLIGHT: Bella Charoenying
Bella Charoenying is a sophomore here at Urbana who hasn't lived somewhere for more than, "maybe 3 years. That's the longest I've ever lived somewhere". She's been traveling from place to place throughout her 16 years of life. Making new friends and going from school to school is not a story many people have.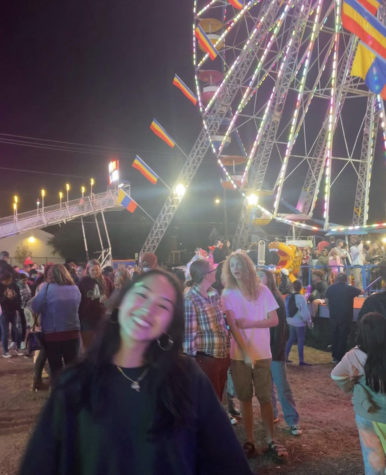 She was born in Greenwich, Connecticut but has since then lived in…New York, Georgia, Maryland, Massachusetts, South Korea, and Hawaii. 
But out of all these locations, South Korea in first place. "The food was better, and it was fun. There was always something to do there. There was shopping all over Korea, we would go to the country, or to the city. Huge malls to shop in,"
Coming in at second place was Hawaii, she actually spent 8th grade through freshman year in Honolulu. Some of her best teenage memories were made there. One of the things she will always remember is surfing, which she didn't think she was capable of until she moved out to an island over 4800 miles away from Urbana.  
But as her freshman year came to an end, she moved back to Urbana. She will always miss "the breaks, 15-minute recess and the 45-minute lunch every day where you would just walk around the school". She made so many friends along the way, and it must have been really tough saying goodbye as she moved across the country to a state with a time difference of 5 hours ahead. It's not anything new to her though, she could see it coming, and she'll always be ready in case another day comes when she'll have to pack her bags. 
Though according to Bella, she's in Urbana for good this time. Or at least till she graduates high school. After that, she wants to "go to BU, NYU, or any Florida School and study business or marketing. I wanna be something like my aunt" who has a marketing job for big brands, which really interests Bella. But until then, you can find Bella strolling the halls of Urbana with her music playing, always with a smile on her face.