Student Spotlight: Marissa Rochez
She's a fantastic coder, a firm representative of diversity, and a longtime orchestra member. Meet Marissa Rochez, a UHS alumnus.
For 13 years, Marissa Rochez participated in the orchestra. Even after 13 years, orchestra remained a really big part of her life.  For the past few years at UHS, Rochez enjoyed her time being the second chair of the second violins and she hopes to inspire many other students to join music through her contributions in order to help improve the racial diversity in the orchestra. "I have gotten really good over the years. I excelled in my expertise in music and in a lot of different things regarding other school activities. We have a lot more people in the orchestra from different schools and different areas and people are more into music than years prior. So, I'm glad to be a part of it," Rochez explained.
Besides music and orchestra, Rochez is also passionate about mental health in schools. She wishes to increase awareness of academic burnout. "In school, there have to be more resources to treat people with mental health issues. There's a lot of misconception about what's tiring and what's being lazy rather than just having burnout. We need to be more inclusive with the resources, be more inclusive with understanding, and just have a more broad understanding of the effects of mental health," Rochez commented.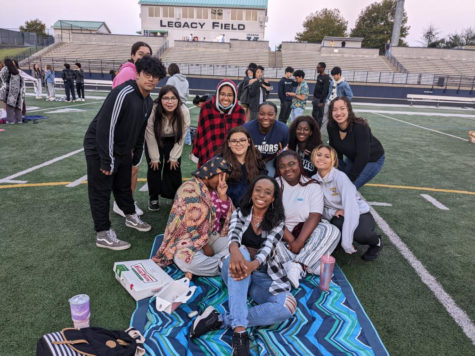 In her free time, Marissa Rochez loves to spend time with her dog named Oreo, work out at the YMCA, and spend time with her family and friends. "The [YMCA] is my favorite place in the world. Right now I'm a work-study student, so I probably won't be around there for the next few days," she said. Moreover, she also loves eating with her family. "Arroz con pollo. That's rice and chicken. My mom makes an amazing arroz con pollo. It's the best honestly," Rochez added.
Lastly, Rochez loves to code. She likes to code in Python, Javascript, and a bunch of other languages. This summer, she will be tutoring in the library and teaching coding in different places across Maryland. This fall, Marissa plans to major in Cybersecurity Analytics at Mount Saint Mary's University. "I  think [the major will provide me] a leadership position going forward because I don't see a lot of people of color working at Google, Microsoft, and other tech companies. I will like to continue going through coding in the technological field to really excel" Marissa added.