Celebrating the Class of 2020: Photo of the Day 5/4/2020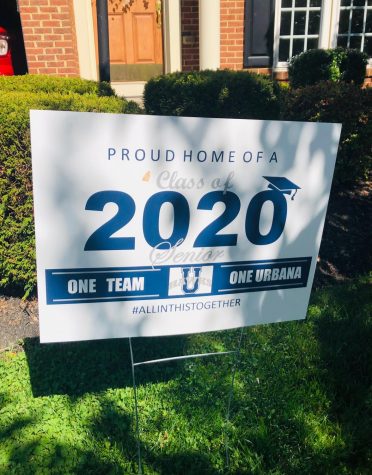 It is unfortunate what has happened to these final couple months of school for the class of 2020. The students were looking forward to seeing their friends and classmates for a few more months, going to prom, and most importantly graduating. 
The parents of the seniors wanted to celebrate them in any way that they could so they made signs for the students' families to put in front of their houses. The signs are spread all over the Villages and Highlands of Urbana. Other schools in Frederick County have also made signs for their students as well.