Fashion Trends that Students at Urbana are SICK of Seeing
It's a well known fact that most teenagers care about what people think of them. Some students could easily spend more time picking out their outfit for school than doing their homework. So what should we be wearing to school? An easier question to answer is what we shouldn't be wearing. Here are five fashion trends that UHS students are sick of seeing at school.
1. Lululemon outfits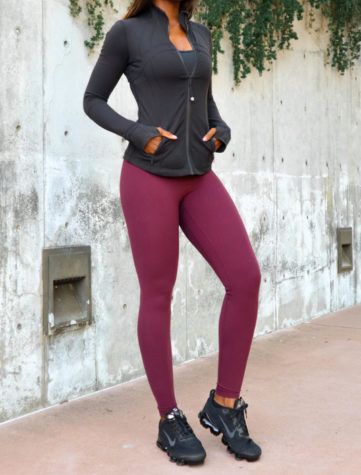 Lululemon is a Canadian brand that produces athletic apparel and yoga wear. The brand's popularity has spiked in recent years due to the popularization of athleisure, especially in schools, where students are more likely to prioritize being comfortable over anything else.
One student has the opinion that "It's not style, people are just paying for the brand name" when asked why they're tired of Lululemon outfits. Lululemon is not the cheapest brand in the world: their prices range from around $48 to over $150. Lululemon's most popular items are their leggings, which are around $98 to $118.
2. Birkenstock clogs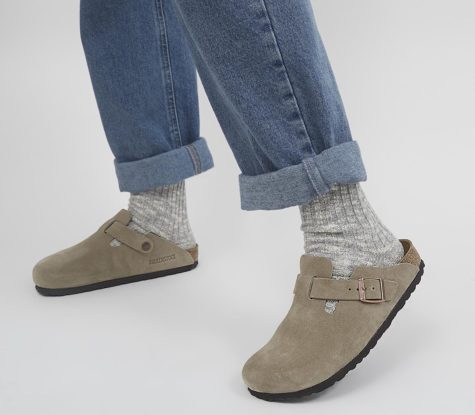 Several students that were interviewed were avid haters of the Birkenstock Boston Clog. I personally love and wear these shoes often, but I definitely understand why they could be controversial.
The most popular style of these clogs retail for around $155, and can be found on a number of online shoe stores.
The reason for why these shoes have soared in popularity is because they were once trending in the 90s/early 00s due to their comfort, and many other trends from these eras have been returning recently as well.
3. Animal ears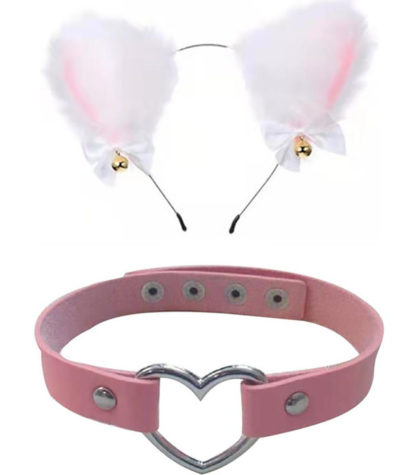 Dog collars and cat ears aren't nearly as popular as some of the other trends in this list, but they're noticed a lot quicker. Dictionary.com describes furries as "fans of anthropomorphic animals," and they'll often dress up like these animals. There hasn't been an influx of 'furries' at Urbana, but there are a few.
Students can be seen wearing fake animal ears, collars, or even tails, and whether or not these students identify themselves as a 'furry' is unknown. However, dressing up as something other than a human to go to school is guaranteed to grab the attention of other students.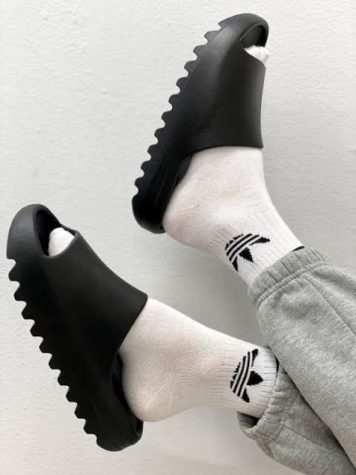 4. Yeezy slides
Kanye West is the founder of the brand 'Yeezy', which sells clothing and shoes. Most know Kanye West as an extremely successful rapper, but he has also been especially popular recently due to his controversial opinions.
The shoes produced by Yeezy are not quite as controversial as Kanye's opinions, but they are for sure subjective. One sophomore stated, "This may be a hot take, but those Yeezy slides" when asked which trends he's over.
These shoes are easiest to get from resellers, and the cheapest ones have risen in price to around $150, but the prices will vary across different sites.
5. Flared pants
Different styles of flared pants have been in and out of style for decades, with the most popular current style being in jeans or 'flared leggings', AKA yoga pants. Flared leggings are worn by female students at school every single day, since they are exceptionally comfortable and have been popular for a while.
Patterned flared leggings were trending a few years ago, but now students will opt for a solid color instead, due to their versatility and availability. Emma Chamberlain (right) has been one of the most popular fashion influencers for years, and she contributed to the return of flared leggings with the picture shown.
Aerie was the brand that helped bring back these leggings, and they now retail for around $50 on their website. Other brands like Aritzia and Lululemon also sell their own versions of flared leggings for $30-$60.
The global fashion industry has an estimated growth rate of 5.8% yearly. Fast fashion and the trend cycle is damaging to both consumers, as well as our planet. Its likely that just a year from now, these trends will be completely irrelevant. Just because something is trending, doesn't mean that you need it. A more productive way to spend your money would be on items you personally like and enjoy wearing, rather than the fashion trends everyone else is wearing.