LEBRON JAMES VS. MICHAEL JORDAN WHO REALLY IS THE G.O.A.T?
With Lebron James' breaking the NBA's all-time scoring record, the 'GOAT' debate is alive and well. The hot commodity in today's NBA, Lebron "King" James versus the legendary Michael Jordan.
---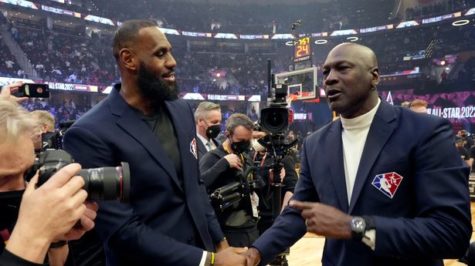 Each player has their many strengths and their miniscule, maybe even nonexistent weaknesses. As a sports fan we often find a need to pick a side. As a sports community, we need to accept each one's greatness and not belittle any of their accomplishments. For example, Jordan is six for six in the NBA finals while Lebron is four for ten with eight of those being consecutive showings from 2010-2018.
 Lebron has 19 All-Stars and 18 All-NBA selections in 20 seasons to Jordan's 14 All-Stars and 11 All-NBA selections in 15 seasons.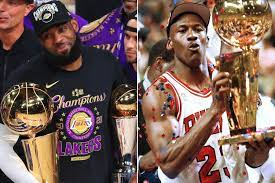 In terms of statistics, Lebron makes 50.5% of his total shots compared to Jordan's 49.7% and Lebron has a better rebounds per game and assists per game ranking than Jordan. However, Jordan averages 30.3 points per game which is slightly less than Lebron's season high at 31.4 points per game. However, Jordan was better from the line shooting 83% to Lebron's 73%. 
Outside of statistics, people like to compare them based on their traits. Jordan and Lebron were both clutch but with each having their own memorable moment. Whether it was Jordan's game winning shot over Byron Russell to win the NBA finals in 1998 where he averaged 33.5 points and shot 43%. Or when Lebron led a weak Cavaliers team with sidekick Kyrie Irving to their first championship ever after going down 3-1 in the series before. For the cherry on top, Lebron averaged a 30 point triple double throughout the series along with an iconic clutch chasedown block on Golden State's Andre Igudola with a minute left in game 7. Both of these players did this at ages 34 and 32, respectively.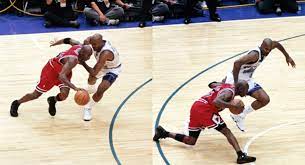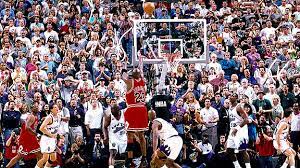 With Lebron still currently playing at a high level, and showing no signs of slowing down, longevity is a huge factor in determining his status. Lebron is putting up 30 points, 8 rebounds and 6 assists per game this year at age 38. On the other hand, Jordan averaged 20.6 points and 4 assists/rebounds along with not playing for 4 of his previous 9 seasons. However, Jordan played 70+ games in the seasons he played where Lebron has only played 70+ games in a season once since 2018; his last year in Cleveland. Lebron is doing a great job with spreading his career and greatness out, but I think this longevity factor is misinterpreted. But with Lebron still having 5-10 years left in him, this argument will change. The argument is closer than people think as of right now but Lebron will continue to prove that his longevity is superior to what Jordan's was.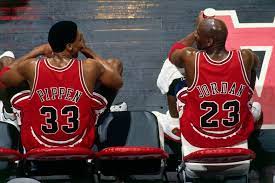 ---
Another interesting angle is to look at the opinions of the basketball icons, the masterminds of the sport, or former players who played with or against either one of them. On this topic the most surprising opinion is the one of Jordan's former teammate Scottie Pippen. Pippen who played with Jordan for 10 years (87'-97') won 6 NBA championships with him and was his partner in crime to the best basketball dynasty ever. Despite all of their accomplishments together the two have had a falling out with Pippen calling Jordan 'a bad teammate'.
"I may go as far to say Mike ruined basketball. In the 80s on the playgrounds you'd have everyone moving the ball around — passing to help the team. That stopped in the 90s. Kids wanted to be 'Like Mike.' Well, Mike didn't want to pass — didn't want to rebound, or defend the best player. He wanted everything done for him. That's why I always believed LeBron James was the greatest player this game has ever seen — he does everything and embodies what the game is truly about."(Scottie Pippen via 'Unguarded' (written by Scottie Pippen)).
This opinion however isn't widely agreeable. Other NBA legend Charles Barkley says "Scottie's just trying to sell books". Many believe that Scottie is just trying to get attention or publicity. As in previous years Pippen has said that James is not on the same level as Jordan or even the late great Kobe 'Bean' Bryant.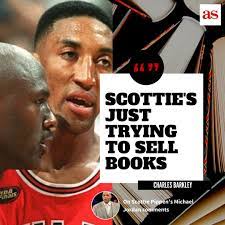 ---
Michael Jordan played against lots of great defenders in his day. However, none of them might compare to the tenacity of Gary Payton. Just recently when Lebron James broke Kareem Abdul-Jabbar's scoring record Gary Payton was asked how that impacts his argument against Michael Jordan.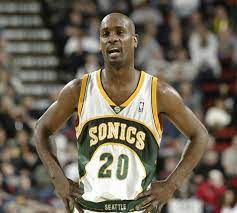 "I never thought that s**t was gon' happen, but he deserves it—–I don't categorize them, all of them G.O.A.T.s because they played in different eras —–I think LeBron is a better all-around player because he can pass the ball and rebound. I think Michael was the better killer. He was a better killer; he'll go after you; he'll take a shot whenever he needed to and make it and do it. He was more of a killer, but LeBron is turning into that."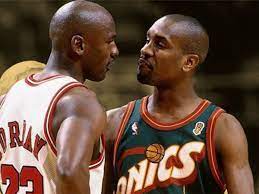 People like to question Lebron's character and toughness when he plays the game. He gets called nicknames like LeFlop, LeCrybaby etc. Many think Lebron is more concerned about his image in the media than Jordan was. Lebron is also a better role model, as Lebron is raising 2 sons and a daughter–the boys potential NBA prospects. 
On the other hand, Jordan was known as being a hard-nosed jerk. After a loss, Jordan refused to let teammate Horace Grant eat as he claimed, "He had a bad game and didn't deserve to eat". Jordan also had a "rumored" and widely publicized gambling addiction. Which some believe is the reason he retired and played baseball for a brief stint. 
During June of 2018 Lebron led the Cleveland Cavaliers and were competing in the NBA Finals with the Golden State Warriors. At this time the Cavaliers were down 2-0 and Lebron was being criticized for choosing to guard the 2nd threat, Kevin Durant compared to the star point guard, Stephen Curry. When ESPN basketball analyst Stephen A. Smith presented Gary Payton with the question "Why Lebron wouldn't invite the challenge to constantly guard the best player like Jordan did", this is what Payton had to say.
"It is true, but it is a different era. MJ always wanted to guard the best player, even with myself. Even if I start talking trash, he'd always tell Scottie 'hey look I'm taking Gary tonight'. He would always take the best basketball player, but I think now in this era, Lebron doesn't want to tire himself out because he does so much on his Cleveland basketball team. It's a difference. Michael Jordan didn't have that mindset of I don't care if I tire myself out because I want to prove to him that I am the better basketball player. " Lebron doesn't have that mindset to do that every night because he does so much on his team"…. "He does not have Scottie Pippen or Dennis Rodman to help him out like MJ did on that Chicago team. I think it's a little different".
---
Everyone has their opinions on his topic including NBA players. They have the most knowledge, skill, and experience in playing this game. All different players with different playing styles will inevitably have different opinions. In a recent article written by Ian Levy of the 'Fanside', a survey was conducted asking players their opinions on the topic. The final tally was out of 38 current and former players 18 voted for Michael Jordan while 15 voted for Lebron James. Additionally the other 5 refused to give a direct answer as it was too unfair to compare.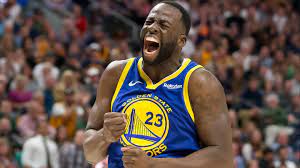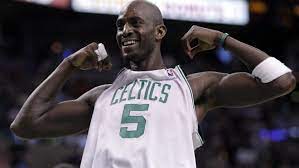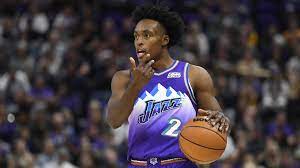 "I think LeBron yields a lot of power. As he should, I think arguably the greatest player of all time. If you look at his resume, it's flawless. The things that he's been able to do on the court, obviously spectacular. But it's more important, the things that he's been able to accomplish off the court. and that's where he gets the utmost respect from me."
-Draymond Green (4x NBA Champion; Current Golden State Warriors forward)
"Are y'all serious? Are you serious? Are y'all serious? Michael Jordan was probably the most — out of professional sports — he was here (holds hand up high) while everybody else was here (holds hand way lower). Michael Jordan was revered as a machine. He was selfish. He didn't trust anybody else, and he still won. You said he couldn't do it, and he came out he won. And you was like you know what, I'm rolling with this kid here. You saw how hard he wanted it. You saw how hard he was going. And this was with Magic and Bird still in the league!!!!
-Kevin Garnett (Former NBA champion; 15x all star; 9x NBA all-first team)
"There are three of them, you can't really say one is the GOAT because of the different time eras. Gotta say Kobe, LeBron, MJ. Don't think there's just one person, don't know how LeBron would've played in MJ's era or Kobe in MJ's era. They're the GOATs in their eras".
-Collin Sexton(Current Utah Jazz star guard)
All of these opinions surrounding this topic in the NBA world and general public have proven to be valid and understandable. However for me personally I think I would agree with Collin Sexton the most. There is so much discussion about who's better and with this chatter there is often a lot of slander on each of the two icons. 
---
The general public also has varying opinions on the situation. In a recent poll conducted by ESPN, 73 percent of hoops fans polled think Michael Jordan is a better overall player than LeBron James. The question of who is better is one among 17 questions posed in the poll. Per ESPN, 600 respondents were split evenly into two age groups: 18 to 34 and 35 and older. Somewhat surprisingly, Jordan was the leader in the younger group, taking home results by a near 2-to-1 margin. 
| | | |
| --- | --- | --- |
| Questions: | Jordan | Lebron |
| Better sneaker for fashion | 79% | 21% |
| Better sneaker to ball in | 77% | 23% |
| Pick for game-winning shot | 76% | 24% |
| Come through in the clutch | 74% | 26% |
| Spectacular to watch play | 74% | 26% |
| Better player overall | 73% | 27% |
| NBA was better all-around | 71% | 29% |
| Win one-one to 21 | 67% | 33% |
| Top pick to start a team | 66% | 34% |
| Better offensive player | 65% | 35% |
| Better 'look' | 65% | 35% |
| Have a drink with | 65% | 35% |
| Choose as a teammate | 63% | 37% |
| Positive off-court impact | 62% | 38% |
| Better defensive player | 59% | 41% |
| Better passer | 59% | 41% |
| Trust to pass you the ball | 57% | 43% |
---
In addition to these NBA stars, I wanted to know what members of Urbana high school thought. So I did a poll between the two, (using a sample size of my third block athletic coaching class) to figure out what people think. Between 25 students and 1 teacher I came up with Lebron winning the poll 15-11. Yes these students are younger and haven't truly seen Jordan play and his impact on the league like Lebron has been. Two of the most passionate and knowledgeable people about this topic are Lebron James enthusiast Gavin Gilbert, and Michael Jordan enthusiast Mr. Baker. First, I asked Gavin about his opinion on what makes the two players different. 
"I'll admit Jordan was more crafty when attacking the rim. He was a better motivator and a better on-ball defender, but for Lebron he is a better overall defender. He can effectively play any position on the court and he's smarter in my opinion. There have been many cases where he would manipulate the defense and see the game in a way nobody else does. His IQ is unfathomable. Lebron also is a better shooter than Jordan was–".
I cut Gavin off here to ask if the inflation of scoring in today's NBA has an effect on these percentages. 
"I know it's a lot faster paced right now. But in Lebron's rookie-first few years in the NBA he had his highest scoring season on average so it couldn't have been much different. Also defense is a lot different. In today's NBA there are more fouls called, but how players read and react to on and off ball screens has changed overtime along with the type of shots taken". In Jordan's era, players would allow space when getting screened as effective 3 point shots were not as common, but now with today's game, it requires it to be guarded differently".
I wanted to know why Gavin specifically preferred Lebron over Jordan. He thinks highly of both but he has Lebron higher in his rankings. So why?
"I think Lebron is more well-rounded. I think Jordan is stronger in certain areas of his game than others but with Lebron there isn't anything he is bad at or limits his game. I also think Lebron's IQ has allowed him to play in any system. He is basically his own coach out there. I haven't seen it with Jordan though. As soon as Phil Jackson left Chicago, Jordan announced his retirement. For the majority of his career Jordan was playing in the same system. Maybe that isn't too important, but I feel like Lebron has proven more and all-around is the king of basketball".
Gavin isn't the only one who questions Jordan's production outside of Phil Jackson. In a 2018 hip-hop song by Travis Scott featuring Lil Uzi Vert and Kanye West, Kanye would mention a line in his verse saying "Sometimes I feel trapped, Jordan with no Phil Jack" referring to Jordan possibly struggling or uneager to play basketball without Phil Jackson's system and coaching.
---
Next I interviewed a teacher at Urbana High School and Jordan Enthusiast, Mr. Baker.
"Jordan would walk into an arena and people feared him. I always loved his mindset, too. He always takes the game winning shot and either receives the praise or takes the blame for it. Win or lose it's gonna be on his terms".
With Jordan having that kind of power in his mind, I questioned what he thought on the comparison of their mentalities. Specifically if Jordan's mentality of being the hard-nosed confident/cocky player was a strength he had over Lebron. 
"I would say yes and no. Obviously Lebron is a tough, hard-nosed player for what everything he's had to go through to get to where he is, but I think Jordan just has more of a killer mentality or instinct. Lebron is more focused on making the right basketball play or being more team-oriented. Like if somebody is open in the corner he's gonna dish it to them even if it's the end of the game. But I liked that about Jordan, the 'I'm gonna do this, I'm gonna win the game, ya know".
I brought up Gavin's point of Lebron being an all-around better defender/player. I was curious to hear what he had to say about that. Asking specifically what about Jordan's strengths are better than Lebron or what or Jordan's strengths outweigh his weaknesses to make him better than an all-around player like Lebron.
"I think its just Jordan's ability to score. Now obviously the 3-pointer has been a really big implementation in the game today with Stephen Curry. Obviously Lebron's 3-pt shot has gotten a lot better as he's aged compared to when he first came in the league (went from shooting low 30% per year to 35-40% per year). I also think Jordan's ability to use the competitive fire inside of him to motivate and lift his teammates was shown in "the last dance". The mentality of I'm going to play even if I'm hurt, where Jordan would play every game for 9 of his 15 active seasons. Now that's different in today's game with load management but still. I personally think the only better portion of Lebron's game is passing. Jordan's mid range and defending is better in my opinion".
I asked him if his opinion would be altered by Jordan's and Lebron's off the court issues.
"No obviously I think in today's age with how Lebron has stayed out of the media mainly besides his departure for Miami and the "shut up and dribble " situation. But as being a parent Lebron is a great role model, going to his kids games and all of that, not saying Jordan was a bad parent, but Lebron is about his kids and he doesn't hide it. I would say part of that is the rise of social media. Maybe if it was the same in  the 90's when Jordan was relevant it would be but I wouldn't say the off the court drama plays into it".
My final question which was kind of a spontaneous question was who was more clutch to him. 
"He is, he's the most clutch player ever, you could argue Kobe, but who did Kobe learn his game from, I mean Jordan was just a stone cold killer. People idolized his confidence and clutch ability including myself. I would shave my head every summer wanting to be like Mike so for me it isn't much of a question. Lebron's getting close to it but he doesn't match Jordan in that aspect to me".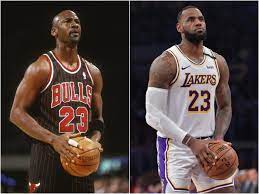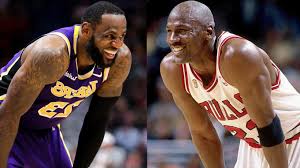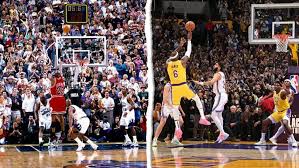 Like Mr. Baker said, with how social media has fed into this discussion we often lose sight of how great both of these athletes really were. Each one of these athletes were "G.O.A.T.s" in their own rights and eras. There's no way that the best version of Michael Jordan and the best version of Lebron James could possibly be compared as the game of basketball has evolved and changed incredibly over the years. While Jordan's era was tougher; hard-nosed and defense was prioritized, Lebron's era is more skillful and higher scoring. There are debates to say that one is better than the other but to compare both in everything they've done right now, I think it's an unfair and ignorant question. However it is an important question to discuss for the purpose of spreading knowledge about the great game of basketball and its "G.O.A.Ts".
(sidenote: Space Jam 2 sucked)
---
https://www.sportingnews.com/us/nba/news/michael-jordan-vs-lebron-james-goat-debate/sl8xdozy5u1m1s4t5m3npeqo1
https://www.foxnews.com/sports/scottie-pippen-michael-jordan-ruined-basketball
https://www.youtube.com/watch?v=y1RE0CtN4aw
https://www.youtube.com/watch?v=TZXFMNldX_I
https://www.sportskeeda.com/basketball/news-gary-payton-weighs-g-o-a-t-debate-lebron-better-all-around-player-michael-better-killer#:~:text=in%20on%20G.O.A.T.-,debate%3A%20%22LeBron%20was%20a%20better%20all%2Daround%20player%20.,Michael%20was%20a%20better%20killer%22&text=With%20LeBron%20James%20closing%20in,Michael%20Jordan%20will%20soon%20resurface.
https://fansided.com/2021/04/23/jordan-lebron-goat-debate-nba-stars-pick/
https://www.sportingnews.com/us/nba/news/michael-jordan-or-lebron-james-nba-fans-have-spoken-and-its-not-close/18h4v3wvk6dzl1ubkfski36r1y
https://www.golfdigest.com/story/this-story-about-michael-jordan-depriving-horace-grant-of-food-after-bad-games-gives-new-meaning-to-be-like-mike#:~:text=He%20took%20Horace%20%5BGrant's%5D%20food
https://genius.com/Travis-scott-watch-lyrics
https://www.basketball-reference.com/playoffs/1998-nba-finals-bulls-vs-jazz.html
https://www.google.com/url?sa=i&url=https%3A%2F%2Flakersdaily.com%2Fcade-cunningham-calls-lebron-james-the-goat-over-michael-jordan%2F&psig=AOvVaw1UGfN7Ye5dE0GrCEa8d8nd&ust=1680355721799000&source=images&cd=vfe&ved=0CAsQjRxqFwoTCPjM1ICjhv4CFQAAAAAdAAAAABAj
https://www.google.com/url?sa=i&url=https%3A%2F%2Fwww.mirror.co.uk%2Fsport%2Fother-sports%2Famerican-sports%2Fmichael-jordan-lebron-james-record-29169926&psig=AOvVaw1UGfN7Ye5dE0GrCEa8d8nd&ust=1680355721799000&source=images&cd=vfe&ved=0CAsQjRxqFwoTCPjM1ICjhv4CFQAAAAAdAAAAABAo
https://www.google.com/imgres?imgurl=https%3A%2F%2Fwww.si.com%2F.image%2Ft_share%2FMTY4MjU5MTM4Njk0MDk2NzY5%2Fimage-placeholder-title.jpg&tbnid=T__CnlocqYl_9M&vet=12ahUKEwjA9vXDpIb-AhWtI2IAHe0WB7UQMygBegUIARDRAQ..i&imgrefurl=https%3A%2F%2Fwww.si.com%2Fnba%2F2013%2F04%2F23%2Fphil-jackson-michael-jordan-push-off-bryon-russell&docid=26psHGOoBBfRCM&w=1200&h=652&q=bryon%20russell%20michael%20jordan&safe=active&ved=2ahUKEwjA9vXDpIb-AhWtI2IAHe0WB7UQMygBegUIARDRAQ
https://www.google.com/url?sa=i&url=https%3A%2F%2Fwww.espn.com%2Fblog%2Ftruehoop%2Fpost%2F_%2Fid%2F11167%2Fbryon-russell-back-in-michael-jordans-face&psig=AOvVaw15MAmCdlsBQI2H3AJPSapx&ust=1680356131790000&source=images&cd=vfe&ved=0CAwQjRxqFwoTCPC6yNKkhv4CFQAAAAAdAAAAABAS
https://www.google.com/url?sa=i&url=https%3A%2F%2Ftwitter.com%2FEnglish_AS%2Fstatus%2F1460352142586306560&psig=AOvVaw2g8Tnmg518vuS–ZN5NKE3&ust=1680356758649000&source=images&cd=vfe&ved=0CAwQjRxqFwoTCNjvyvCmhv4CFQAAAAAdAAAAABAD
https://www.google.com/imgres?imgurl=https%3A%2F%2Fwww.basketballnetwork.net%2F.image%2Far_4%3A3%252Cc_fill%252Ccs_srgb%252Cfl_progressive%252Cq_auto%3Agood%252Cw_1200%2FMTg3NDU5MjYxNzA4NzA3NTk5%2Fmichael-jordan-gary-payton.jpg&tbnid=v4Pm0Plpi2EqWM&vet=12ahUKEwjw7tuip4b-AhWQAFkFHb3kAysQMygBegUIARCnAQ..i&imgrefurl=https%3A%2F%2Fwww.basketballnetwork.net%2Fold-school%2Fgary-payton-in-depth-on-michael-jordans-trash-talking-i-dont-care-about-black-jesus&docid=RP_x9Kk9B6AalM&w=1200&h=900&q=gary%20payton%20and%20michael%20jordan&safe=active&ved=2ahUKEwjw7tuip4b-AhWQAFkFHb3kAysQMygBegUIARCnAQ
https://www.google.com/imgres?imgurl=https%3A%2F%2Fimages.seattletimes.com%2Fwp-content%2Fuploads%2F2021%2F10%2F202048.jpg%3Fd%3D780x702&tbnid=RXBtuMFohgluqM&vet=12ahUKEwj1sbf4p4b-AhVsEFkFHfg3A3gQMygCegQIARBs..i&imgrefurl=https%3A%2F%2Fwww.seattletimes.com%2Fsports%2Fnba%2Fgary-payton-highlights-handful-of-former-sonics-voted-to-nbas-75th-anniversary-team%2F&docid=soyBCgafA3M3aM&w=780&h=702&q=gary%20payton&safe=active&ved=2ahUKEwj1sbf4p4b-AhVsEFkFHfg3A3gQMygCegQIARBs
https://www.google.com/imgres?imgurl=https%3A%2F%2Fcdn.nba.com%2Fmanage%2F2018%2F11%2Fdraymond-emotion.jpg&tbnid=3SkgI5CjXSAxiM&vet=12ahUKEwjV9vneqIb-AhUbAVkFHYjMC5oQMygHegUIARDuAQ..i&imgrefurl=https%3A%2F%2Fwww.nba.com%2Fnews%2Freport-durant-green-exchange-carries-over-locker-room&docid=QifIc_cBiaf18M&w=1920&h=1080&q=draymond%20green&safe=active&ved=2ahUKEwjV9vneqIb-AhUbAVkFHYjMC5oQMygHegUIARDuAQ
https://www.google.com/imgres?imgurl=https%3A%2F%2Fphantom-marca.unidadeditorial.es%2Fe793b94ee2e8552e988293dc423aacc0%2Fresize%2F1320%2Ff%2Fjpg%2Fassets%2Fmultimedia%2Fimagenes%2F2021%2F08%2F21%2F16295305690015.jpg&tbnid=vbRUe3sUCNebDM&vet=12ahUKEwj-6OPdqIb-AhUNAVkFHWSkBE8QMygHegUIARDxAQ..i&imgrefurl=https%3A%2F%2Fwww.marca.com%2Fen%2Fbasketball%2Fnba%2F2021%2F08%2F21%2F61212c5ee2704e44598b45b4.html&docid=6lRfwnhBBYzJWM&w=1320&h=743&q=kevin%20garnett&safe=active&ved=2ahUKEwj-6OPdqIb-AhUNAVkFHWSkBE8QMygHegUIARDxAQ
https://www.google.com/imgres?imgurl=https%3A%2F%2Fkslsports.com%2Fwp-content%2Fuploads%2F2022%2F11%2FGettyImages-1437957667.jpg&tbnid=qYXcoKEA974imM&vet=12ahUKEwjN2Y3yqIb-AhVqGGIAHZsKCVEQMygEegUIARC6AQ..i&imgrefurl=https%3A%2F%2Fkslsports.com%2F499331%2Fjazz-update-injury-report-before-facing-dallas-mavericks%2F&docid=mdzi4AyapNPSdM&w=900&h=506&q=collin%20sexton%20jazz&safe=active&ved=2ahUKEwjN2Y3yqIb-AhVqGGIAHZsKCVEQMygEegUIARC6AQ
https://www.google.com/url?sa=i&url=https%3A%2F%2Fwww.usatoday.com%2Fstory%2Fsports%2Fnba%2F2022%2F02%2F21%2Flebron-james-michael-jordan-nba-75th-anniversary-team-celebration%2F6877031001%2F&psig=AOvVaw2ehZY86afYDxSmmH2tXhu-&ust=1680358052278000&source=images&cd=vfe&ved=0CAsQjRxqFwoTCOiOzNirhv4CFQAAAAAdAAAAABAE