2020 wasn't all bad: A year in review, in highlights
Here it is, folks: the end of the horrific year of 2020. Just a year ago we were enjoying a lovely little winter with our family and friends, celebrating the holidays and following all the same traditions, hopeful for the new year. This year, we're cold, carrying no traditions, and terrified for what 2021 might have to offer us. But, before you let 2020 leave a bad taste in your mouth, I've compiled a collection of several good things that happened this year to help sweeten your palette. And, not to say a global pandemic is anything to be missed, but this year was a year nonetheless, and it's still important to look back on the passing of time and appreciate such a valid and impactful piece of our lives. Without further ado, here is a list of reflections on all the good parts of collectively one of the worst years in our lifetime:
January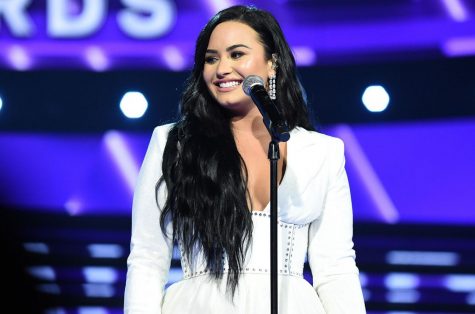 Although it feels like years ago, January still counts as a part of 2020. During these simpler times, music fans everywhere were geared up for the annual tradition of the Grammy Awards. We enjoyed performances from modern icons such as Billie Eillish, Lizzo, Ariana Grande, The Weekend, Alicia Keys, and countless more. A memorable moment from this night was when Demi Lovato belted the lyrics to "Anyone" for her comeback performance after two years of hiatus, bringing the audience and people watching at home to tears. Boys II Men, Charlie Wilson, and Tyler the Creator's performance also blew fans out of the water.
February
Youtuber MrBeast's project to plant 20,000,000 trees, which started back in 2019, was set in action in February. The organization TeamTrees began planting trees in places like Brazil, the United Kingdom, Senegal, China, and the United States. The organization has continued to plant trees throughout the course of 2020 and plans to plant more in 2021. The Oscars also occurred in February, and the beloved Korean film "Parasite" took the title of Best Picture and won four oscars, breaking history.
March
Since 2008, there have been no patients cured of HIV, that is, until London's Adam Castillejo became the second person ever to be cured of the virus in March. The discovery made a huge leap towards finding a universal cure for the illness. "I want to be an ambassador of hope," says Castillejo, knowing his success provided researchers with belief that a cure is possible.
In addition to a cure for HIV coming underway, due to all the shutdowns, canals in Venice cleared up so much that fish became visible, and dolphins and swans returned to the waters that would usually be clogged with seacraft. Even if we may have not been able to enjoy the outdoors, wildlife that had been pushed away by human activity enjoyed it for us.
Lastly, the newly-beloved Nintendo Switch game Animal Crossing: New Horizons hit the shelves last March, allowing players to escape into a beautiful utopia that kept us happy and entertained as normalcy began to dissipate. Doom Eternal emerged in March as well, providing a smashing sequel to the Doom series and even more reasons for a quarantined world to remain hopeful.
April
In April we observed a pink supermoon, which was the largest of 2020.
In addition to this wonder, marine scientists uncovered a 60,000-year-old forest underwater, which is said to have preserved trees that may help pioneer new medicines. Undisturbed for millennia, the forest uncovered in 2004 in the midst of Hurricane Ivan, scientists believe, and was discovered in April of this year.
Along with digging up old forests from beneath the ocean, internet users dug up historic paintings and recreated them with items from inside their quarantined homes. Here's a collection of some of the greatest of these recreations that were plastered all across social media this month:
https://twistedsifter.com/2020/04/people-stuck-at-home-are-recreating-famous-paintings-and-its-awesome/
Not only did we rediscover pieces of the past in our own ways, but we also received some pretty cool music in place of live concerts. Lady Gaga arranged "Together At Home" concerts during lockdown where she and other musicians performed from inside their homes to promote social distancing and benefit the World Health Organization. The global television broadcast featured performances from Paul McCartney, Stevie Wonder, Elton John, Billie Joe Armstrong, and more. It was a display of humanity's ability to come together in times of trouble and create despite adversity.
May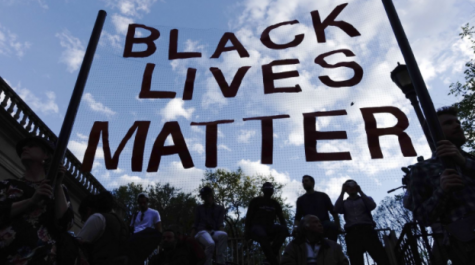 The last of the Australian bushfires, which had persisted since fall of 2019, were extinguished in May. The world had united to help stop these fires, and all the donations and support had finally put them to an end. Though damaged, the burned areas are beginning rebuilding and are expected to be recovered in the near future.
In May, the murder of civillian George Floyd sparked a long-awaited eruption of protests and cries against racial injustice which rattled the nation of America, scattering all throughout the world. As people came together to stand up for themselves and their fellow man, the justice system had already begun to see a reversal in some of the injustices brought against Black Americans. The fight is not over; this year started a rally for peace for all humankind, which is a beautiful thing to come out of such a tragic times as these.
June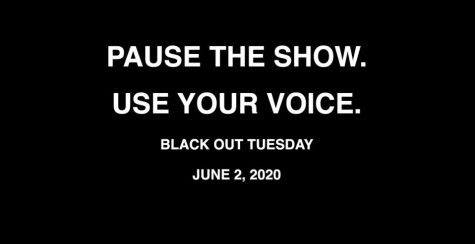 In continuation of the Black Lives Matter movement eruption, June 2nd marked #blackouttuesday, which was a movement on social media in which accounts posted a black square to signify their support of the Black Lives Matter movement and Black America. A scroll through a black feed was a reminder of humanity's togetherness in a fight for peace.
July
Humanity repaid the planet in July with the invention of the first ever recyclable toothpaste tube in the form of Brazilian creation Coolpaste. Though this seems like a small feat, in the plastic-reducing world, it is huge. Toothpaste tubes are one of the most significant everyday items that can't ever be recycled or reused. Eliminating this everyday plastic would make a huge difference in the amount of waste we produce. In addition to this plastic-free toothpaste tube, an innovative biodegradable plastic baggy was also released in July. A carbon-negative creation, this bag dissolves when boiled, leaving behind only some bio-ink and non-toxic chemicals that can be poured down the drain and composted.
Not only did the earth celebrate July, but we did too, with the popularization of Among Us. Released in 2018, this mafia game blew up on the internet, providing friends and bored quarantining teens with a safe way to play games with each other distantly. Creating a new set of vocabulary and inside jokes within internet communities, Among Us effectively carried us through the summer, providing a source of entertainment during an otherwise boring quarantine.
August
These days, it's the little things we celebrate that give us the most joy. The National Zoo announced in August the birth of the long-anticipated baby panda Xiao Qi Ji. Named "Little Miracle" in Mandarin, Xiao Qi Ji is already crawling around his nursery and packing on the pounds, according to zoo officials. Although he is not accepting visitors due to the pandemic, the zoo has provided several videos online for those who are interested in watching the cub.
Oxford City Council issued an 'everyone inside' direction for its residents during lockdown, including those without homes at the time of direction. After housing was provided for these people for several months, Oxford announced in August that the homeless will not be forced back onto the streets, even after the pandemic ends. This means over 200 people will be provided with homes for the next few months without having to worry about sleeping outside.
A study was released in August revealing that more people have given to charity in the midst of the pandemic. Though heartbreaking and difficult, this time of isolation and global catastrophe have given us more sympathy, it seems, and provided in us all a willingness to help our fellow man.
September
In September, the signing of The Abraham Accords acknowledged formal agreements between Israel and the United Arab Emirates to establish diplomatic relations. This means there is projected to be peace in the middle east, which would end decades of war and conflict. According to the president, the nations will "establish embassies, exchange ambassadors, and begin to work together as partners."
October
In October, Urbana pet rescue The Green K9 hosted a "Howl-o-ween" pet pageant to raise money during the virus. Large and small dogs alike showed up in their costumes to this socially-distanced event. "Proceeds from the costume contest Sunday went to Operation Paws for Homes, a nonprofit that rescues, rehabilitates and re-homes animals from high kill shelters," says Hannah Himes of the Frederick News Post. Costumes included a shark, the big bad wolf, and little red riding hood.
November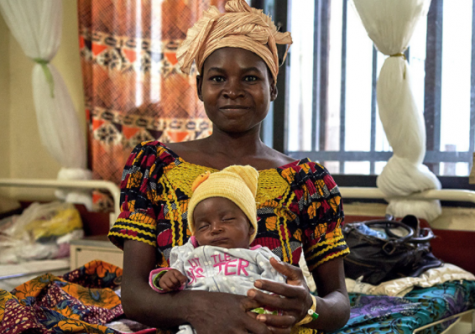 Last year, vloggers Hank and John Green announced their partnership with Partners In Health to provide proper health care to mothers in Sierra Leone; a country holding the world's highest number of maternal deaths per year. Mid-November, John Green announced that 93% of the 20-million dollar goal has been fulfilled. The project to build a medical center for pregnant women of Sierra Leone was projected to break ground in April of 2021, and, despite the pandemic, this projection has not changed. According to Green, the amount of monthly donations has increased since before the pandemic.
Washington Football Team quarterback Alex Smith nearly died after his injury in November of 2018 after developing a dangerous infection that led to a sepsis as a result of his broken leg. However, despite being off the field for two years, Smith bounced back from his injury this November, celebrating his first victory since his return. His going from near-death experience back to NFL powerhouse left fans inspired and encouraged to continue on in these trying times.
December
In December, a vaccine to the looming coronavirus is being distributed in some states. According to the New York Times, Two highly effective Covid-19 vaccines are now being administered across the United States," and "almost 2 million people have already received the first of two doses of these vaccines." The goal is to have at least one-third of the entire U.S. population vaccinated by March of 2021. Although the future of the pandemic is still unsure, there is hope that we are on our way to a brighter future.
Okay, let's face it: 2020 is likely to go down in history as one of the worst years of our generation. Still, as with anything, there were beautiful moments in between all the chaos. If we can't appreciate the good in the midst of all things bad, what can we appreciate? This is the way life is: there is both tragedy and triumph, and whether we choose to focus on the good or wallow in the bad, we cannot deny that there is a little of each flourishing around us— even in 2020.
Works Cited
https://nypost.com/2020/01/27/grammys-highlights-the-best-and-worst-moments-from-2020-awards/
https://www.arborday.org/programs/replanting/teamtrees/
https://oscar.go.com/news/winners/parasite-wins-4-oscars-and-makes-oscar-history  
https://www.nytimes.com/2020/03/09/health/hiv-aids-london-patient-castillejo.html
https://en.wikipedia.org/wiki/Together_at_Home#Musical_performances_(in_order_of_appearance)_2
https://www.snopes.com/fact-check/dolphins-swans-italy-lockdown/
https://www.cnn.com/2020/04/07/us/ancient-underwater-forest-alabama-scn-trnd/index.html
https://twistedsifter.com/2020/04/people-stuck-at-home-are-recreating-famous-paintings-and-its-awesome/
https://www.goodnewsnetwork.org/beyondplastic-awards-for-innovative-packaging-bags-that-melt-when-boiled-and-sustainable-toothpaste-tube/
https://www.msn.com/en-us/news/world/baby-panda-at-national-zoo-is-named-xiao-qi-ji/ar-BB1bhkK9
https://www.goodnewsnetwork.org/homeless-in-oxford-wont-need-to-go-back-to-sleeping-outside/, 
https://www.newsweek.com/lab-tested-dog-mask-meme-facebook-adorable-coronavirus-154370, https://www.fredericknewspost.com/news/economy_and_business/howl-o-ween-dog-costume-contest-hosted-to-benefit-pet-rescue-nonprofit/article_9d49bea9-09e3-5b41-9d0a-afcce56c2983.html  
https://www.goodnewsnetwork.org/free-drive-in-movie-screenings-in-walmarts-in-2020/,  
https://www.goodnewsnetwork.org/surveys-show-americans-giving-more-to-charity-through-covid-19/
https://thefederalist.com/2020/09/15/trump-signs-historic-abraham-accords-for-peace-in-the-middle-east/
https://www.pih.org/maternal-center-excellence
https://en.wikipedia.org/wiki/Alex_Smith
https://www.vox.com/22174626/covid-19-vaccine-coronavirus-trials-efficacy-protection-pfizer-moderna