Avengers: Endgame Review – Does it live up to the hype?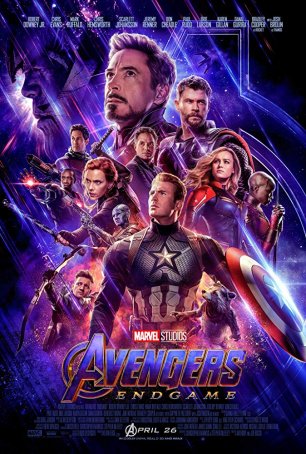 On Friday April 26, Marvel Studios released possibly their most anticipated film ever, Avengers: Endgame. The three hour long film is the sequel to Avengers: Infinity War and is a culmination of all of Marvel's earlier movies. The movie unites many of Marvel's characters and superheroes in an epic battle to reverse the tragic events of Infinity War. The long-anticipated film is meant to be the end of an era for Marvel Studios. Although Marvel will still be making movies, such as Spiderman: Far from Home, this film will be the end of a decade of Marvel cinemas. There is no doubt that this film will forever change the Marvel cinematic universe.
The importance and significance of this movie is reflected through the box office. In the first weekend alone, Avengers: Endgame earned more than 1.2 billion dollars worldwide and 350 million dollars in the United States. This broke many records making the film the biggest worldwide opening in history and the biggest United States opening in history. Critics and audiences loved the movie praising it in positive reviews. From Rotten Tomatoes it earned an impressive 96% approval rating. Rotten Tomatoes critics commented, "Exciting, entertaining, and emotionally impactful, Avengers: Endgame does whatever it takes to deliver a satisfying finale to Marvel's epic Infinity Saga."
The movie is exactly as the review describes it. It has the perfect combination of action, humor, and emotion. The audience feels connected to the characters and the story as they have seen them grow and change throughout Marvel's past movies. The directors frequently relate back to past movies, combining all the elements of the most loved Marvel movies to make this film feel as if it is truly the culmination of everything that has come before. While watching it in the theater, the audience laughed, cheered, and cried along with the characters.
Even with the more serious tone of the movie, Marvel still manages to keep its iconic comedy, including just as many jokes and gags as their other movies. This makes the movie more lighthearted and much more enjoyable. The movie doesn't lack action either. Student Sammi Scates called it "non-stop action with very realistic effects." The movie has some of the largest fight scenes in any Marvel movie as the heroes unite to undo the effects of Infinity War. The best part of the movie is that it is unpredictable. Even as you watch it you never know what will happen next or how it will end. Student Sydney Hsu said she "really liked the ending." This movie is possibly Marvel's most important movie and it certainly lived up to the hype, delivering an amazing conclusion to a decade of Marvel films.