Feel like you're too old for trick or treating? Here are 8 ways to spend your Halloween in Frederick
Halloween season is upon us. For many of us, this means celebrating all things spooky. Maybe COVID has messed up your plans or maybe you just feel too old to go trick-or-treating. But, if you're unsure of what to do this upcoming Halloween, you've come to the right place. Here are 8 ways to spend your Halloween in Frederick!
Escape Room
Over the past couple of years, escape rooms have become a popular activity amongst the youth. For those who haven't heard, escape rooms are immersive experiences where a team is set in a room with various puzzles. The end goal is to escape the room. Many of these escape rooms are themed from haunted asylums to museum heists. Luckily for Urbana students, we don't have to travel far to try it out!
Here are two Escape Room locations here, in Frederick County
October 31st listings from 12:00 pm – 7:00pm ($30 per person)
Grab your tickets! Haunted theme rooms are selling fast!
Clue IQ: An Escape Room Experience 
October 31st listings from 11:00 am – 9:45 pm (60 min 2 player: $46) (75 min 2 player: $50)
Crane Manor (75 mins)
New Spooky Movies
Let's be real, this Halloween most of us plan on binge-watching the horror classics with a bag of assorted Fun Size candy. But now that movie theatres are beginning to open back up, a lot of new horror films are hitting the big screen. Here are a few to look for: 
Candyman – August 27, 2021
For decades, the housing projects of Chicago's Cabrini-Green were terrorized by a ghost story about a supernatural, hook-handed killer. In present day, an artist begins to explore the macabre history of Candyman, not knowing it would unravel his sanity and unleash a terrifying wave of violence that puts him on a collision course with destiny. The new film pays homage to Rose's 1992 cult-classic, Candyman.
Malignant – September 10, 2021
Paralyzed by fear from shocking visions, a woman's torment worsens as she discovers her waking dreams are terrifying realities. Stephen King describes the movie in one word, "brilliant."
There's Someone Inside Your House (Netflix) – September 23, 2021
Not up for a trip to theatres? Netflix recently released their new American slasher based on Stephanie Perkins best-selling book. There's Someone Inside Your House is a gory, suspenseful story about a serial killer targeting teens in a small Nebraska town. With her parents' marriage falling apart, Makani Young is sent from Hawaii to Nebraska to live with her grandmother.
Lamb – October 8, 2021
In rural Iceland, a childless couple discover a strange and unnatural newborn in their sheep barn. They decide to raise her as their own, but sinister forces are determined to return the creature to the wilderness that birthed her. Lamb is A24's latest bizarre horror. 
Halloween Kills – October 15, 2021
An injured Laurie Strode leads a vigilante mob to hunt down unstoppable killer Michael Myers and end his reign of terror once and for all. Following the events of Halloween (2018), the franchise continues.
Last Night in Soho – October 29, 2021
An aspiring fashion designer is mysteriously able to enter the 1960s, where she encounters a dazzling wannabe singer. However, the glamour is not all it appears to be, and the dreams of the past start to crack and splinter into something far darker.
Want to get to know a little more about Maryland's creepy past? Well, here in Frederick, you can go on a 90-minute tour of the gruesome and historic side of our county. "Uncover Politically Savvy and Defiant Citizens, Patriots from the Revolutionary War,  Beckoning Soldiers from the Civil War, and so much more!"
Book a tour this October. 
Adult tickets – $14
Children (8-12) – $8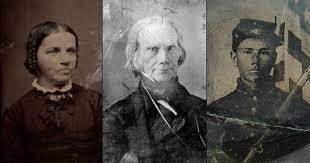 Are you a lover of the scarier side of life? Want to do some Maryland sight-seeing this autumn? If you're up for it, here's a road-trip that will take you across Maryland's most haunted places. Start your journey at Lake Linganore: supposedly haunted by orbs and unexplained sounds that come from the woods surrounding the lake. Make sure to plan ahead!
Spend your Halloween Saturday in Downtown Frederick! Downtown is hosting a day filled with spooky-fun. Check out the Vintage VW Car Show in Everedy Square & Shab Row where some of the cars will be dressed up! Stop by the Amphitheatre for Movie Night on the Creek to watch Hocus Pocus and make sure to bring a blanket. All events are free admission!
Check out Jumbo's Pumpkin Patch for some fall fun! Come on Halloween for extra-spooky hayrides and games! Jumbo's also home to one of the top-rated corn-mazes in the US! General Admission is free Monday-Friday otherwise, visit on the weekends for the Farm Festival. 
$10 per person
$8 seniors + military
3 & Under come free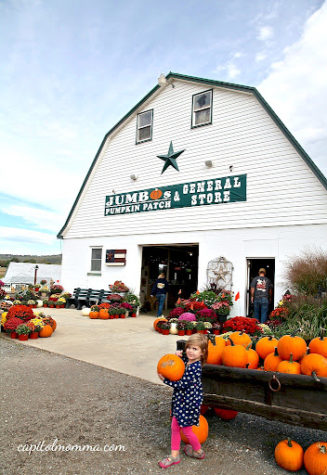 Have a COVID-friendly Halloween, this year with Frederick's Drive Through Trick-or-Treat! From 4-8 pm on October 25, the Frederick Fairgrounds will be hosting their own take on Halloween. Come visit to see new, themed light displays and a marketplace where you can interact with vendors! Tickets are $10 per carload. 
This Halloween, Weinberg center will be showcasing horror classics! Come October 30th for a double feature of two of the silent-film era's classics: The Phantom of the Opera (1924) and Nosferatu (1922). Or enjoy the Bram Stoker's Dracula Halloween afternoon! Tickets range in price