Hot or Not: Winter Clothing Edition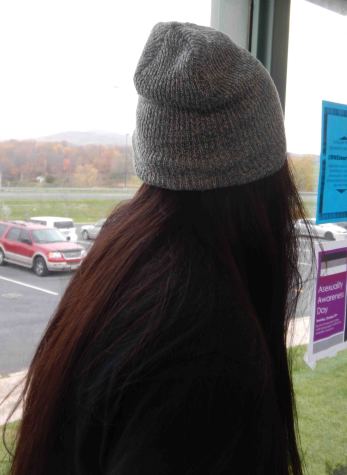 In this edition Samantha and Kiara analyze the latest winter fashion.
Beanies:
Sam Says: HOT. I think beanies are perfect for the winter because they can be both cute and keep your head warm. There are many different styles and colors for you to pick from, so they can go with anything you are wearing. They'll keep you comfortable throughout the day, and if what you're wearing isn't comfortable, why wear it?
Kiara Says: HOT. Beanies are great for winter; they keep you warm and look great whether you're in school, outside or having some holiday fun! They're also great for when you have a bad hair day, to cover up that mess! Pick one up for the season!
Uggs:
Sam Says: NOT. I am not a fan of Uggs, I feel that they can be a bit clunky looking and can look awkward on some people. They used to be the "thing" a couple of years ago but I think they've run their course. Now you can see them paired with any and every type of outfit and they're a bit boring because of that.
Kiara Says: Kind of HOT, kind of NOT. Uggs are great for when the snow starts falling and your feet start freezing but the way people wear them nowadays is weird. If you are going to wear Uggs, pair them with jeans or leggings, nothing more, nothing less.
Winged Eyeliner:
Sam Says: HOT. I think you have to master the art of the winged eyeliner and then wear it. It's a tricky thing to do, especially when you wake up! You can either make it dramatic or more of an everyday type look.
Kiara Says: NOT. Especially for the winter time, it's not that great to wear. Personally, during the winter I like to keep things natural. Winged eyeliner is a bit much. Keep it simple and light; don't feel the need to cover yourself with makeup, unless that's your style.
Knitted Sweater:
Sam Says: HOT. They'll keep you warm and also make you look great during the fall and winter months, which is exactly what you want! You can wear them in so many styles: wear them dressed up with a statement necklace, or wear them dressed down with a pair of sweatpants. There are infinite ways to pull off this look.
Kiara Says: HOT. Knitted sweaters are the best when it's cold outside. Pair it with a beanie and your favorite pair of jeans and you'll stay toasty during the season. You can wear it around the house, to school, even on a winter date! Throw one on and you'll be set!
Flannels:
Sam Says: HOT. Flannels are a great thing to wear even if you're wearing it around your waist or buttoned up. Wear your favorite band tee under or just a simple tank top with it. This is a timeless trend.
Kiara Says: HOT. I absolutely love flannels! You can wear them all year long and you can wear them anywhere. They are especially great for winter, seeing as you want to keep warm; wearing one will keep you comfy and looking adorable.
Infinity scarfs:
Sam Says: NOT. They can be a bit awkward, like if it's all the way around your neck. They're overused and I feel that it really depends on how you wear it in order to make it look good.
Kiara Says: HOT. For the winter preferably, they're great. They're basically just like any other scarf; they just don't hang down your body, getting in your way, so I think Infinity scarfs are definitely the way to go this season. You never have to fix or adjust them; they stay the same throughout the entire day.
Dark Lipsticks:
Sam Says: Kind of HOT, kind of NOT. For an everyday school look this would not be the best first choice, but if you going to do something special I think that dark lipsticks can really give your look a little extra something and really bring it together. When it comes to the dark purples and deep red or even a black lipstick if you're bold enough, they're really daring and need to be pulled off in the right way.
Kiara Says: NOT. Like I said before, winter is a good time to keep things natural. If you're a very theatrical person, then go ahead and throw some on, it's your call. I feel with the snow falling, a naked face would look stunning!