Skating Under The Sea: Photo of the Day 2/14/2020
The spring musical is approaching fast and the show is starting to come together. This year's musical production is Disney's The Little Mermaid and the students participating in it are excited for everyone to come see it. Opening night for the musical is Thursday, April 2nd. There is also a show on Friday, April 3rd and two shows on Saturday, April 4th. Along with the normal showings there will be an in school matinee on Thursday, April 1st.
When rehearsals for the musical first started many of the students were told that they would be getting Heelys for the show. Since there are mermaids, eels, and fish in the production the easiest way to get around and move as though the characters are actually underwater is by using Heelys. Student, Celeste Allanach, says "using these Heelys will be a challenge, but I am willing to learn".
Tickets are now being sold online at https://www.showtix4u.com at $10.00 a piece. They will also be on sale at the door on the day of the musical.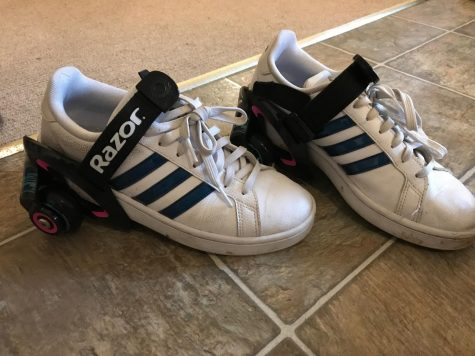 Photograph taken by: Celeste Allanach