Addison Planz: A UHS student who makes stuffed frogs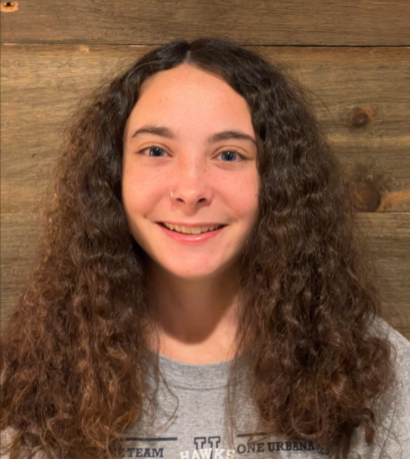 Imagin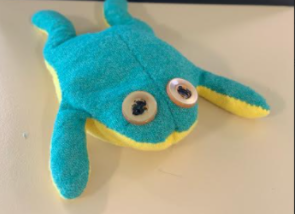 e this: your friend walks up to you during lunch, only to give you a stuffed frog as a token of their appreciation. Addison Planz(10) does exactly that.
"I saw a video on TikTok of someone making a frog, and I wanted to try it myself," said Addison. Addison starts making the stuffed frogs by printing out sewing patterns of a frog from Google. For the fabric, she uses some fabric from old t-shirts, and then she gets needles, some thread, and then buttons from her mom's sewing kit.  
Addison enjoys making stuffed frogs to give to her friends as gifts of appreciation, and their friendship. She said, "I make stuffed frogs to keep myself busy and to create something fun that I can carry around or put on my shelf." 
Along with making these stuffed frogs, Addison also enjoys other creative activities such as drawing, painting, and making sculptures out of wire. Along with these creative hobbies, she also plays on the field hockey team here at Urbana. 
What Addison enjoys about making these frogs is that she gets to have this creative freedom while making them. "I get to make the frogs with no boundaries or rules, allowing me to make each frog special and different from the others," she said. 
Looking at the future, Addison hopes to make some more stuffed frogs to hand out to her friends, and she also wants to start selling her frogs and make a business out of her hobby.