Mini-THON: Many Hearts, One Fight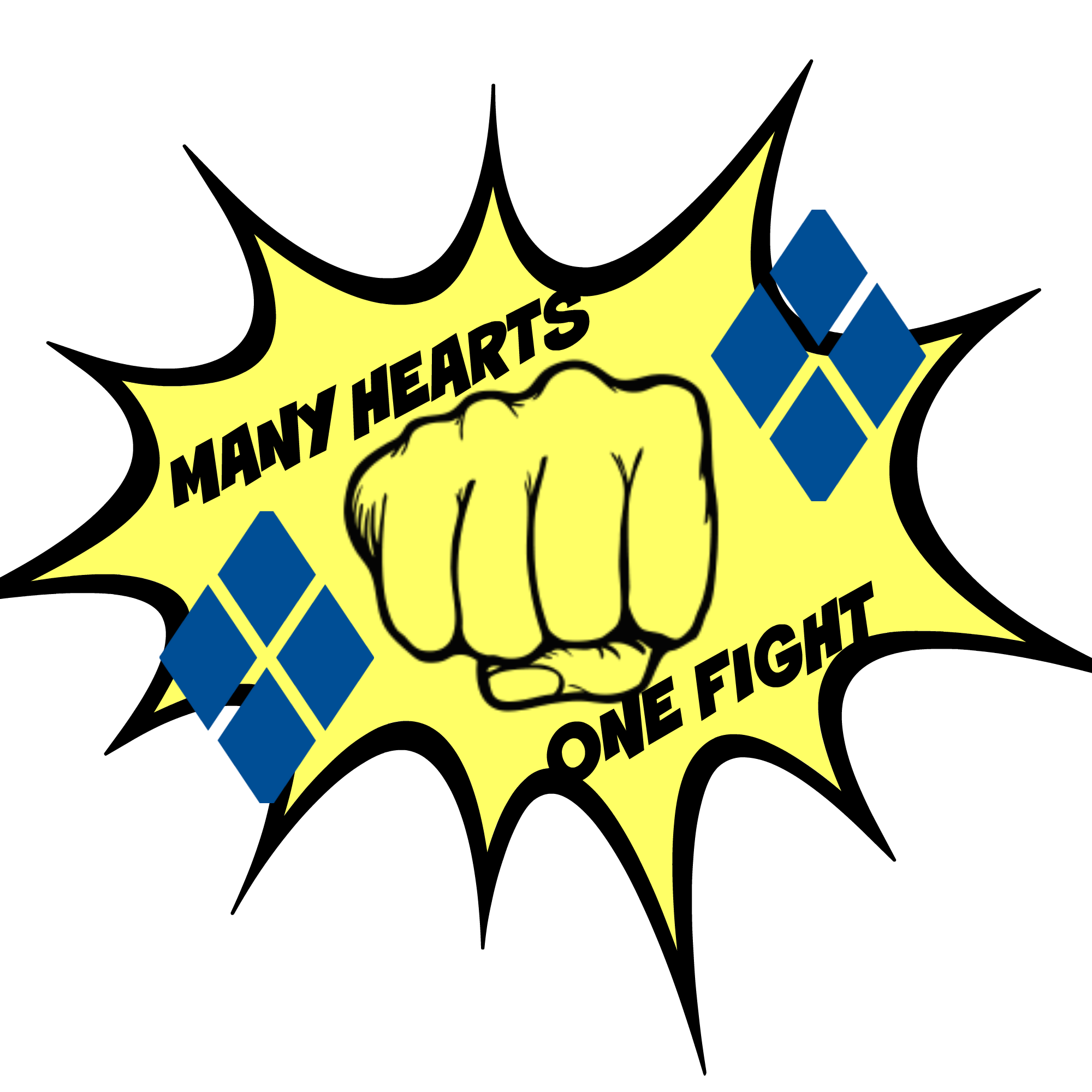 Although the event is still months away, the journey to fight for a cure still carries on. The 3rd Annual Mini-THON is currently in the works and set to take-off on Saturday, April 1st, from 4-11pm. This year's theme is 'Many Hearts, One Fight'.
For those who do not know what Mini-THON is, it is a branch of Penn State's THON, a forty-six hour dance marathon that supports the Four Diamonds Fund for families that have children with cancer. Have no fear Hawks, Mini-THON does not last as long. However by the request of many students, this year the event will be extended, lasting for seven hours not six. Mini-THON advisor, Stephen Ward said, "There are a lot of fun games, activities, and events we would like to hold, and by extending the event, we hope to be able to include more."
Last year, there were cornhole board tournaments, giant jenga, human checkers, an appearance from the Nittany Lion, a performance from the UHS Jazz Band, and a dance by some of Urbana High School's faculty, led by Alison Blickenstaff and Derise Danch. On April 1st, participants can expect dancing, Zumba marathons, sports tournaments, inflatable moon bounce activities, a group line dances, and much more.
This event pays homage to children who have cancer as well as to their families. It celebrates the fight they have put up while at the same time raising money to conquer pediatric cancer through extensive care, support, and innovative research. Four Diamonds pays for everything insurance does not pay for; families never receive a bill.
Since the first year Urbana has had Mini-THON, the school has set high goals for the event and every year has been able to exceed those goals with flying colors.
Starting out as an idea from just four Urbana students, the first annual Mini-THON during the 2014-2015 school year had a goal of $10,000. With 150 students behind the idea, they were able to raise a grand total of $22,000. The following year, participation had doubled and the bar was set at $25,000. By the end of the night, Urbana had raised $43,000. That same year, our school won the 2016 Mini-THON Leadership Summit Award for Excellence in Student Body Participation at Hershey Lodge. This year, Urbana hopes to top last year by raising $45,000.
With the participation of the student body and staff, Mini-THON will benefit children all around the world. Childhood Cancer is actually the leading disease killer in kids. An average of 16,000 children are diagnosed every year. The Four Diamonds Fund supports 70 pediatric oncology research professionals that study the development of cancer, and work to discover how it can be treated effectively. The fund provides direct support to about 600 children with cancer each year. Due to support from communities like ours, the Four Diamonds Fund has been able to assist 100 percent of the childhood cancer patients treated at Penn State's Children Hospital.
Urbana's Mini-THON does not start and stop on April 1st. Throughout the year, the Mini-THON team is always looking for ways to raise money. They hold an FTKolor Run (to be held on March 4th), fundraisers at local restaurants, movie nights, holiday caroling outings, car washes, and you can find a Mini-THON booth at every school event, even at the Urbana Fair over summer vacation. So, if you cannot make it on April 1st, there are more than enough opportunities to support Mini-THON.
For those of you who plan on attending, do not wait to sign yourself up. Packets are located outside of Ward and Matthew Ferrante's rooms and are due on March 11th, along with a ten dollar registration fee. It is never too early to start raising money on your own. Students who register are encouraged to raise at least fifty dollars. You can do so by seeking donations from family, friends, businesses or by helping out at fundraising events. Directions on how to create Donor Drive pages can be found in the packet for online fundraising. Every cent counts as well as every body who is able to partake in this celebration of life.