New Developments in Urbana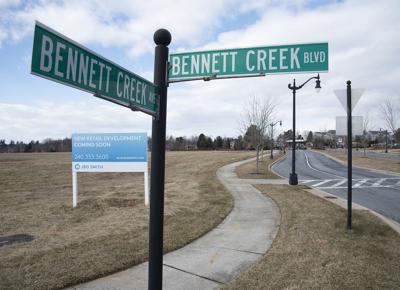 Recently it was announced that Urbana is building a new shopping center that will have room for 12 stores. This new shopping center is being developed next to I-270 & next to Legal and General. 
This is a huge step in the community because the last project was building a mini shopping center located near Urbana Elementary School. That shopping center has some great places to eat like Kyo Sushi and Jasmine al-sham. And not only that they also have Sweet Babe's Creamery, which is an ice cream stand. They also have lots of doctors offices and wellness stores which is great!
In this shopping center there is rumored to be a Chipotle, Panera Bread, Doctors office, and hotel. The nearest chipotle is in Westview Promenade which is 8 miles away. Panera Bread is also a 12 mile drive. These two popular restaurant eateries will soon be less than 2 miles away!
 It would also attract people driving by our community to stop by and take a bite and explore the new center. Senior Joseph Copper thinks that " It will be great because it will bring diversity and plenty of jobs for high schoolers." The hotel that is expected to come is gonna be six floors and have 125 bedrooms. The hotel will be on the top and the stores will be on the bottom. 
Sadly, current seniors and juniors who are going away for college may not have the opportunity to see the changes coming to Urbana unless they come home for breaks. This will be a new hangout spot for many where they can relax and grab a bite to eat.