Turning the Clocks Forward: Photo of the Day 3/8/2020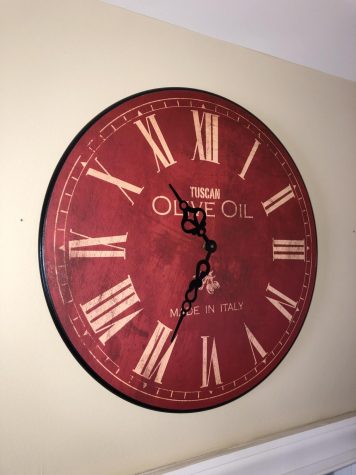 Two times throughout every year we experience daylight savings. We have daylight savings in the spring, which is the second Sunday in March, and in the fall, which is the first Sunday in November. With the daylight savings in the spring, we are essentially losing one hour of sleep on the Sunday it occurs. The main thing that most people like about setting the clocks forward in the spring is that the sun will set later which gives us more daylight in the evenings. 
Having more daylight is great for students participating in spring sports and for people that want to spend more time outside. After talking with several students, most of them said they prefer spring daylight savings over fall daylight savings. Senior Alexa Waters sais "I think spring daylight savings is better because I like when the sun goes down later; it makes the days feel longer. I also think I accomplish more because when it gets dark early I lose motivation to keep doing things since I feel like it is time for bed." A lot of students say they find themselves feeling like they want to do more activities when it is still light outside. All in all, we are gaining more daylight and we are getting closer to spring and warmer weather!