Through the Eyes of An Athlete: Kyle Orens
Kyle Orens , Managing Editor, Sports Editor
January 19, 2017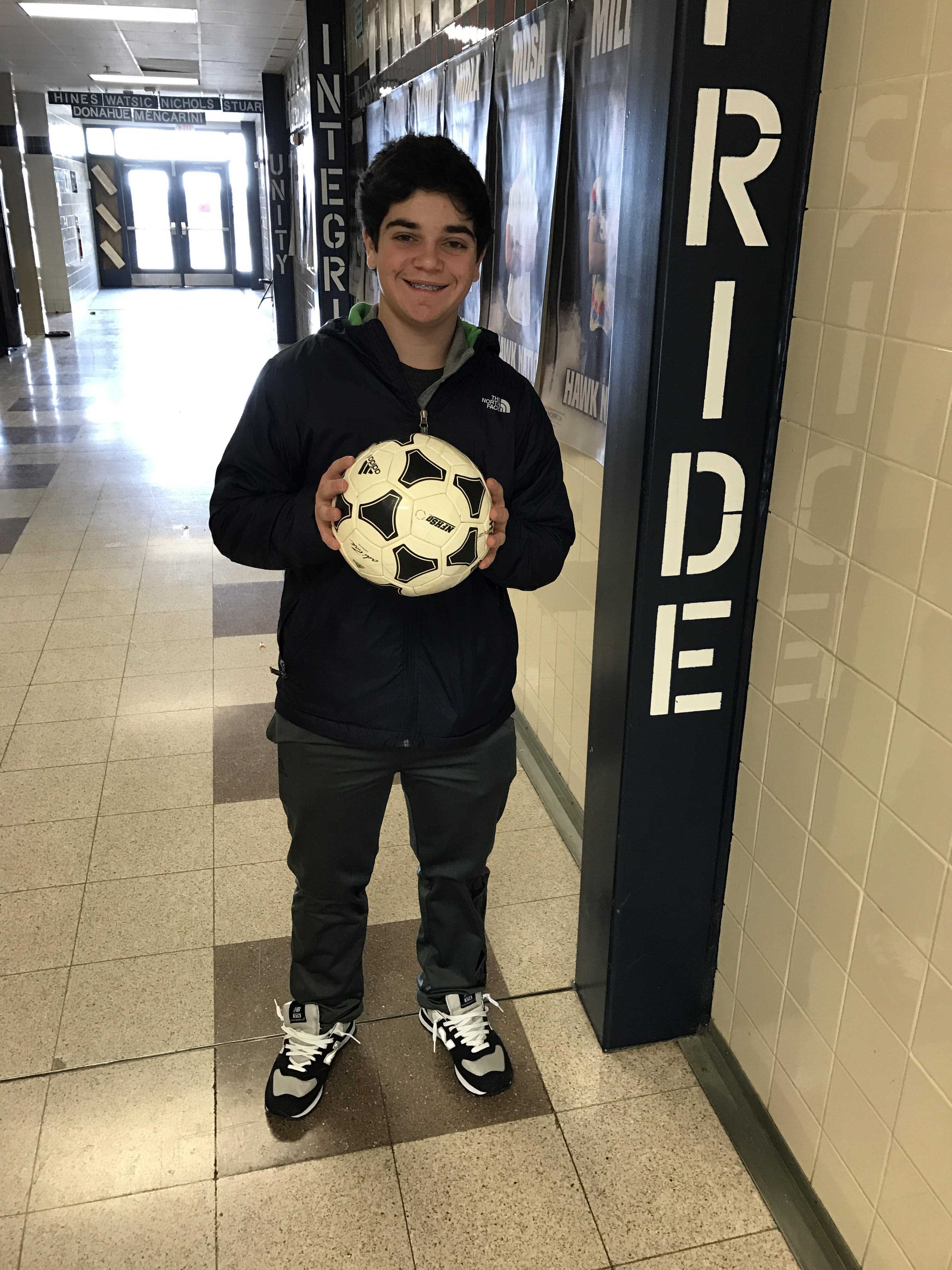 My soccer story really starts in 3rd grade. I went to Urbana Elementary, and had a teacher named Mr. Schartner. Today I know him Coach Schartner. Back in 3rd grade I had never even considered playing soccer, and never once did it cross my 9 year old mind that one day I would be playing soccer for my teacher. I just played for fun, but then my friend Riley Barry convinced me to try out for goalie. Looking back now, trying out freshman year was one of my best decisions ever.
This year, as a junior, I made varsity. I didn't know it at the time, but at the end of the season, I would be calling myself a state champion.
The 2016 soccer season is one that I will never forget. It will arguably be the most successful season I ever have in high school sports, let alone in my career. We only lost one game and finished with an impressive record of 19-1 en route to being crowned CMC Frederick County champions, CMC Spires Conference champions, 3A west regional champions, and best of all, Maryland 3A state champions.
The road that eventually ended in sweet victory did not come without hardtimes though, but being an incredibly strong willed team, we were able to overcome all of them and get the result that all of us wanted.
I came into the 2016 season knowing that I was not going to be playing a lot in games. Riley Barry was a senior and is a very good keeper. I got in a few times throughout the season, whenever we went up by a decent amount on a team. My most memorable game that I had the privilege of playing in was the regional championship vs. Frederick High, because it was an important playoff game and I got the opportunity to play.
Before I had the opportunity to play in the regional championship game, our team faced the biggest obstacle of the season.
Our only loss of the season was to Middletown, and we had another chance to beat them in the county championship. The game was intense from the start. The energy of the game filled the stadium, but that energy would quickly be sucked out of everyone when Michael MacCracken suffered a blow to the head, and had to be flown to Baltimore for shock trauma.
This was by far the most traumatic thing I have ever witnessed, and it is tough to type about it right now. It brought tears to my eyes along with the whole teams eyes. Instead of energy and being pumped up to beat Middletown, the only emotions I felt were fear and sadness. I feared for Mike, and the only thing I could do was hope and pray that he would come out of this ok. Mike is now fine, and after a few days he was right back with us, cheering us on from the sidelines.
Then it was playoff time. We won our first two games, beating Oakdale 3-1 and getting a huge victory against Westminster winning 1-0. It was then time to play Frederick High for the regional championship. We played great, got a 4-0 lead, and with about ten minutes left, my number was called to go into the game.
It was awesome to be able to play in the regional championship. I never thought it would happen, but it did, and I did well. A ball got played into the box in the air, and I misplayed it and Frederick got a corner kick. I was mad at myself, but I knew I had to get my head back into the game and stop this corner kick. The ball got played into the middle of the 18 yard box, and then squirted through the traffic in the box and got near the goal. I made a diving save and kept the ball out of the goal. It was probably my favorite moment of the season, because I made a save to keep the shutout in the regional championship game.
The date November 17th is a date that will be burned into my memory forever. It was the day of the State Championship game. Before we even left the school, we walked through the halls and the entire school clapped for us and cheered us on. We then left in a charter bus and when we got there, we were led to the Loyola men's soccer locker room. It was a small taste of being a professional athlete. I felt like I was one, and that I was about to walk out to 50,000 fans in the championship game of the FIFA world cup. That's how real it felt.
It was now time to start getting ready; Riley and I started our usual routine of footwork, throwing, and then warming up our hands and reflexes by taking shots from our coaches. As time wound down, a wave of energy came over me, and I felt ready and confident for the game ahead.
The game was nerve-racking until about halfway through the second half, when Kyle McQuillen scored the game's only goal. I went nuts. I was running up and down the sidelines while fist bumping the air, and a tremendous amount of joy swept over me and the thought of winning the state championship became almost overpowering.
The announcer's voice rang over the stadium, and I can still hear the last seconds of the game being called out in my head. "10…9…8…7…6…5…4…3…2…1." If I had gone nuts when we scored, I was now going insane. I ran across the field at top speed shouting and pumping my fist, then proceeded to jump into our student section, shouting at the top of my lungs.
It was by far the best sports moment in my career, especially with all of the things that my team and I had been through. After all the obstacles that we had to overcome, it felt right to finally be hoisting that trophy high above our heads. It felt right that later that night when I went to bed, I could say to myself, "You're a state champion."