NBA Playoffs: The Final Four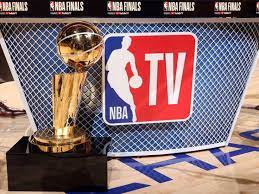 It's almost June which means that we are about to crown an NBA champion. Who will it be? As of now there is no way we can predict confidently. There are four teams left in contention which in all honestly, are mostly surprising. The "bubble fraudulent" narratives are really quiet right now because all four of the final teams from the bubble are back and contending for a title. Jayson Tatum, Jimmy Butler, Lebron James and Nikola Jokic are once again in perfect positions to give their teams a heavy piece of jewelry, and a right to claim an NBA championship. So the question is, who will it be?
---
MIAMI HEAT
The biggest front runners who were thought to be the clear powerhouses and greats are eliminated. Giannis Antetokounmpo and the Milwaukee Bucks were the first seed in the Eastern conference. They were heavily favored to win it all, until Jimmy Butler and the Miami Heat beat them in Milwaukee by winning the series convincingly four to one. After losing their first play-in game, and trailing to the Bulls late in their second elimination game, coach Erik Spoelstra and the Heat have beaten the Knicks and Bucks to advance to the Eastern Conference Finals, where they will square off against the Boston Celtics. Spoelstra is bringing the most out of his players, getting great performances and finding roles for undrafted players such as Max Struss, Gabe Vincent, and Caleb Martin who each are top five on the team in minutes played. All three of these players have found the most success for their careers in Miami under Spoelstra.
While the system that Spoelstra has built over the years is impressive, what is more impressive is the emergence of forward Jimmy Butler in these playoffs. It is not a secret that Jimmy Butler is a great all around player, but he is truly shining right now as debatably the MVP for the playoffs. In game four, Butler exploded with a whopping fifty-six points! Shooting nineteen for twenty-eight from the field! Butler topped his previous record of fifty-three points but more importantly put the eighth seeded Miami Heat up on the title contender Bucks three to one. Butler was approached after their game six series win over the Knicks where he was asked how this series compared to Milwaukee and what we should take away. Butler followed up with "I like that grind, that's what we do better than anyone else is grind these wins out, we've been in games like this all year long we're prepared for it, and we've got some great players around us". Butler is averaging 31.9 points per game in the playoffs. It's safe to say Miami's title hopes run through number twenty two.
---
DENVER NUGGETS
The Joker strikes again. Two time MVP Nikola Jokic and the Denver Nuggets are onto the Western Conference Finals to take on the Cinderella Los Angeles Lakers. If the Lakers want even a chance at winning this series, they'll need to shut down Jokic who dropped a thirty point triple double in their game six series win over the Phoenix Suns. The craziest part is those numbers are what he averages in the postseason this year! Jokic has proven he can be effective anywhere and at anything. In the playoffs he is shooting slightly under 50% from 3PT range and 56% from inside the arc. He also is great at drawing contact, averaging seven free throws per game with an 80% make rate. While all roads point to Jokic being the star power of the Nuggets it isn't only him.
Guard Jamal Murray and forward Michael Porter Jr. have been effective as well. Murray has been rivaling Jokic as the leading scorer in the playoffs averaging twenty-five points per game, along with four separate 35+ point performances this postseason. The one thing the Nuggets don't have is depth, especially with their bigs. Outside of Jokic, they don't have any effective or reliable big men to either defend the rim, provide an offensive role or rebound the basketball. The key for opposing teams to strike on the Nuggets is to maximize their efficiency when Jokic isn't on the court.
---
BOSTON CELTICS
Boston is still alive. "The two J's are smoking that Philadelphia pack" as Mark Jones would say. The Celtics came back from a 3-2 series deficit to beat the 76ers in seven games. Jayson Tatum dropped the most points ever in a game seven putting up an astonishing statline of fifty-one points, thirteen rebounds and six assists. Philadelphia 76ers coach Doc Rivers was asked if he's ever seen a playoff performance like Tatum's game seven; to which he replied, "I've seen one. It was in this building. It was Lebron". Rivers is referring to the NBA playoffs in 2012 where Lebron's Miami Heat beat the Celtics with help to his 31 point double double. The Celtics main catalyst for their back to back victories was their defense. Allowing just eighty six and eighty eight points in both games.
They also did an outstanding job of shutting down Sixers star point guard James Harden. In the last two games combined James Harden had a total of twenty-two points sixteen assists, ten turnovers and he shot an abysmal seven for twenty-seven from the field. Joel Embiid was also slowed down offensively shooting under fifty percent in both games. Overall the Celtics are in a good spot. Jayson Tatum and Jaylen Brown are a dynamic duo with help from other significant role players like Al Horford, Marcus Smart, Robert Williams, Derrick White, and Malcolm Brogdon. That is the biggest strength that the Celtics have over any of the remaining teams is that they have ELITE depth. Can the Miami Heat stop another powerhouse and continue their Cinderella run?
---
LOS ANGELES LAKERS
Lebron and the Lakers have shocked everyone. From becoming an afterthought, to barely making the playoffs as the 7th seed, to beating the star studded Memphis Grizzlies and Golden State Warriors, the Lakers are an afterthought no more. Anthony Davis and Lebron James are the dynamic duo everyone needed. Davis has been a defensive monster in the playoffs however he has been inconsistent. There are games where he's an MVP caliber player and others where it looks like he should be playing overseas. There is no in between. For the ageless wonder Lebron James, it has been a different story than we are used to seeing. His age is starting to become apparent as it is evident he doesn't have the same burst and quickness to consistently get to the rim. Despite Lebron's slow demise from stardom the Lakers have slowly built a competitive team to help take all of the workload off of Lebron.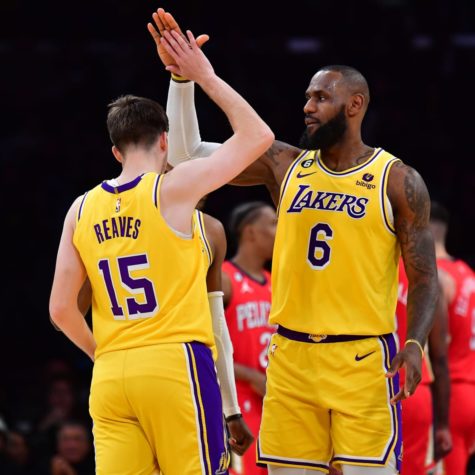 Lebron and Davis are consistently good, but if one of them isn't and they need someone to step up, they do. Whether it was D'Angelo Russell, Lonnie Walker, Dennis Schröder, Jarred Vanderbilt or most recently in game six against the Warriors Austin Reaves. He was clutch, shooting 7/12 from the field, ⅘ from 3 point land and finishing with 23 points. In a post-game interview when Lebron was asked about Austin's playoff success despite no experience he said "It's not surprising to me. Since the first day of practice when we brought him in, I knew he wasn't going to be another two-way player and that he was going to sign a guaranteed contract sooner than later. I've been around the game long enough to know great basketball IQ players, I know players that can fit my game, and I knew Austin would be that right away". The Lakers have seemingly built this team from nothing, as they are the first team ever to start the season 2-10 and not only win a playoff series, but win two of them and make the Western Conference Finals. The Lakers are back and if Denver isn't careful they'll be saying goodbye to their championship hopes.
---
  Cites and sources
https://www.espn.com/nba/player/gamelog/_/id/4066457/austin-reaves
https://bleacherreport.com/articles/1216178-eastern-conf-final-game-7-james-performance-depolarizes-his-hype-based-image
https://www.youtube.com/watch?v=w2cYKtHhofI
https://www.youtube.com/watch?v=3P_DYewcvXo
https://www.sun-sentinel.com/sports/nba/miami-heat/
https://en.wikipedia.org/wiki/Miami_Heat
https://www.cnn.com/2023/04/25/sport/jimmy-butler-miami-heat-milwaukee-bucks-nba-play-offs-spt-intl/index.html
https://www.foxsports.com/nba/denver-nuggets-team
https://www.nba.com/news/2022-23-season-preview-den
https://www.cnn.com/2023/05/15/sport/jayson-tatum-boston-celtics-philadelphia-76ers-spt-intl/index.html
https://en.wikipedia.org/wiki/Boston_Celtics
https://www.nbcsports.com/boston/celtics/how-stream-boston-celtics-online
https://www.sportskeeda.com/basketball/news-3-takeaways-l-a-lakers-series-ending-win-vs-golden-state-warriors