Fun- Filled Fall Dates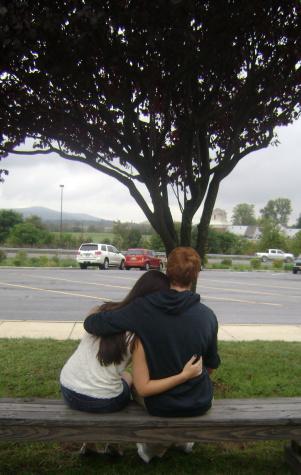 Many teenage relationships take a minor hit during the fall because of the boredom of being indoors, so here are some date ideas that may bring a needed spark into your fall relationship:
Go to a house of horrors. There are many scary attractions around us, from the Field of Screams in Olney to the Haunted Mansion next to Whiskey Creek.
Have a bonfire date! The fire will keep you and your significant other warm under the cool starry nighttime sky.
Go camping. You can go to a park or just in the woods behind your house. Bring some snacks, build a fire, and get nice and cozy in a tent for the day.
Do some fishing at a lake before it gets too cold. The tranquility lets you and your significant other bond without the distractions of sport fishing.
Take a drive for a few hours and see where you end up.
Go to Harpers Ferry for a day. Take in the simplicity. Take it all in.
Rake up a lot of leaves, jump on that bad boy. There's nothing like the crunch of freshly fallen leaf carcasses.
See a movie. The theaters are nice and warm and you can see great movies, like The Diamond Club or Marley and Me 2: The Electric Boogaloo
Head over to a local pumpkin patch and find yourselves two pumpkins, have a carving contest
Go trick or treating, but not as matching items. Everyone will dislike you with great intensity and make fun of you.
Go on a hay ride. There's nothing like reminiscing over days past with a loved one on a bale of hay in the back of a tractor.
Hike Sugarloaf Mountain together and have a picnic at the peak. Sugarloaf is a very popular Maryland attraction and is just as beautiful as your date year-round.
Plan a day to go zip lining. Bar-T is a great choice to zip-line locally at an affordable price.
Attempt to run a 5k for you fitness aficionados. The couple that runs together stays together.
Leave a Comment