5 clever Valentine's Day Gifts to really impress that special someone
Valentine's Day is coming up pretty soon, and there's really only one thing that comes with that: gifts. Forget Christmas or your birthday, the gifts you get for Valentine's Day arguably matter the most because if you get the wrong thing for that special someone, you might end up ruining your chances altogether. And while chocolates and flowers are a nice way to show your interest in someone, they're really overused. So for this article, we'll be looking at the best gifts you can give someone for Valentine's Day, and the best part of this article: every item is a suggestion from a fellow UHS student. By the way, some of these suggestions are just a broad idea, while others are very specific. Anyways, let's get started.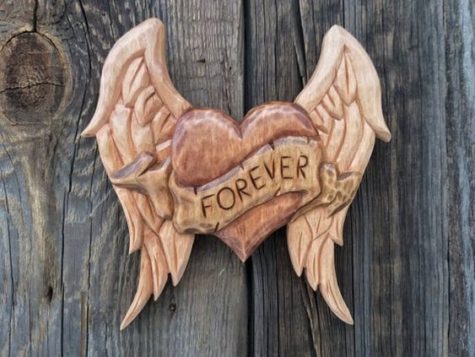 Handmade items 
Suggestion: Isha Sahai (Senior)
If there's any way to show the most creativity, then handmade gifts are the way to go, especially for something special like Valentine's Day. The best part about making a handmade gift is that you can make pretty much anything you want, and it doesn't just have to be a wood carving like what's pictured above. Isha thinks that handmade gifts can really show "that you put thought into it". Now what I will say about something like this is that if you're not the most artistic or the best with your hands, then you should probably find something else.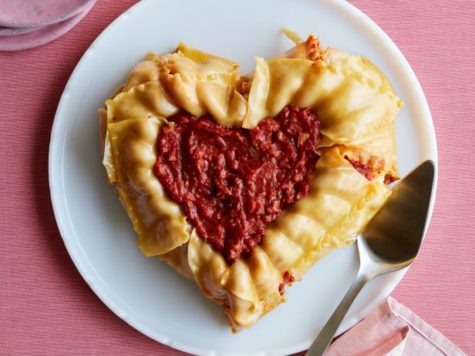 2. A home cooked meal 
Suggestion: Ian Akula (Senior)
If you're not a good cook, then keep scrolling. But if you are, why not use your skills to whip up a really tasty meal for your special interest? Cooking a meal probably won't take as much effort as making something handmade, and you don't have to spend so much money for a gift at the store. Ian says that actually taking the time to cook a meal can "make the person really feel loved", and "anyone can buy chocolates or spend money to get their significant other a nice gift, so they're not really that special".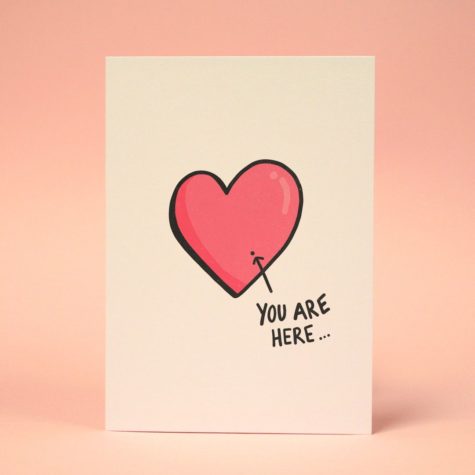 3. Valentine's Card
Suggestion: Ezekiel Roussakos (Senior)
Classic. You can make it yourself or find a really funny one at the store. The best part about buying a card is that it's not just about the physical item itself, but also about what you write inside of it. Ezekiel thinks that a card is the best gift because "it's personal and usually meaningful". 
4. Necklace that says "I love you" in 100 different languages 
Suggestion: Pranav Katakam (Senior)
So this is a clear example of one of those more specific gifts, and I think it can really show someone how much you love them. Like the description suggests, this is a necklace that displays 100 different languages citing the phrase "I love you" when a light is shined on it. In case you're curious about the item or maybe want to buy it, here's a link. 
https://www.etsy.com/listing/719997129/graduation-gift-jewelry-100-languages-i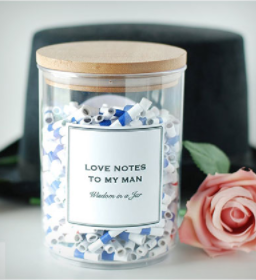 5. A collection of sentimental things you share with your significant other
Suggestion: Paul Jun (Senior)
The description pretty much explains itself. If you already have an established relationship with someone, it'd be really nice to give them a collection of all the sentimental things you two shared throughout the course of your relationship. Because this gift specifically pertains to you and your significant other, there's no clear agenda on what to do or buy. It can be anything: small love notes, food items, gifts that have certain jokes, photos. Paul says that giving a gift like this "means that every individual item will have strong sentimental value between you and your sweetheart". 
Citations
Graduation Gift Jewelry 100 languages I love you Projection Pendant Necklace Heart Charm Statement Choker Necklaces For Women. Etsy, i.etsystatic.com/11923540/r/il/3faa9f/1936522888/il_fullxfull.1936522888_fd3e.jpg. Accessed 4 Jan. 2022.
Handmade Valentine's Gift. Pinterest, i.pinimg.com/564x/15/3b/7f/153b7ff355632f675867fbe2f70f6596.jpg. Accessed 4 Jan. 2022.
Heart Shaped Ravioli. Food Network, food.fnr.sndimg.com/content/dam/images/food/fullset/2018/10/22/0/FNK_HEART-LASAGNA-BUNDT-H_s4x3.jpg.rend.hgtvcom.616.462.suffix/1540223574723.jpeg. Accessed 4 Jan. 2022.
Love Notes to my Man. Dodoburd, dodoburd.com/wp-content/uploads/2020/01/PRINTABLE-Valentines-Day-Love-Notes.jpg. Accessed 4 Jan. 2022.
Sweethearts. Britannica, www.britannica.com/story/why-do-we-give-valentine-cards. Accessed 4 Jan. 2022.
Valentine's Card. Cosmopolitan, hips.hearstapps.com/cosmouk.cdnds.net/17/05/1486323495-valentines-card-1.jpg. Accessed 4 Jan. 2022.