Spotlight: Ms. Davis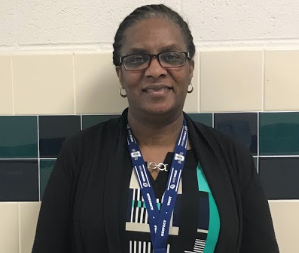 To kick off the UHS Cultural Fest, the Hawkeye is featuring multiple staff members' cultural backgrounds each day up until the event next Thursday. Mrs. Davis is a special education teacher and is helping with Cultural Fest this year. Mrs. Davis is multicultural, including Indian, African, and European. Her family does the normal types of traditions such as Thanksgiving Day dinner, Christmas, and Easter. Mrs. Davis's favorite food is not a part of her cultural background, but she loves mac and cheese.
If you are interested in learning more about different cultures around the world Cultural Fest is one of the places to go. Cultural Fest is on Thursday, March 21st during blocks one and two in the school's auditorium.