Movie Review: 'Fantastic Beasts and Where to Find Them'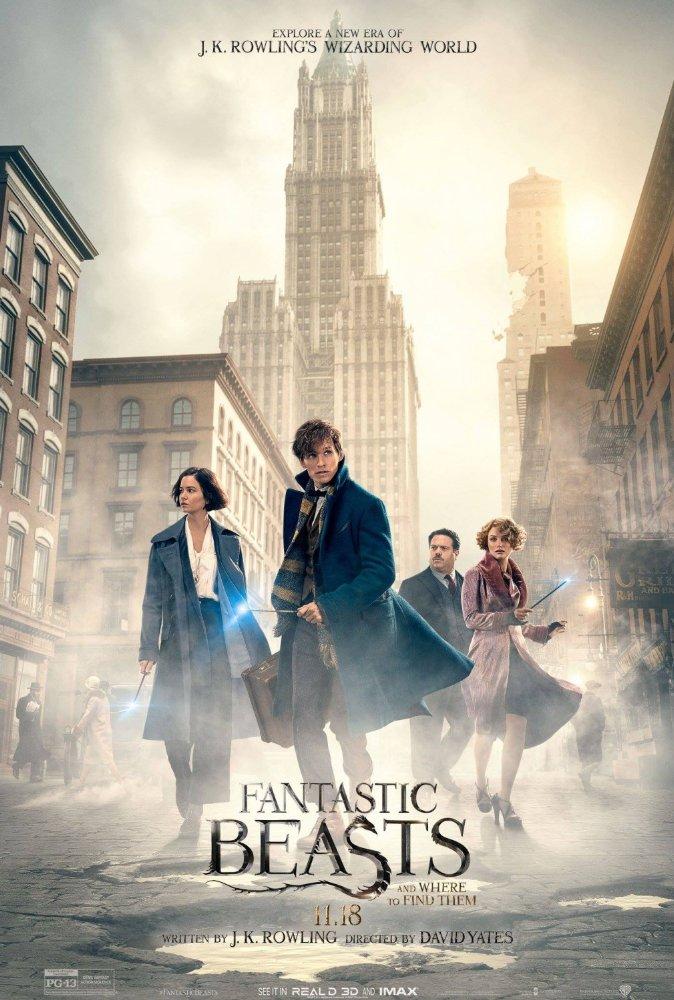 Fantastic Beasts and Where to Find Them takes place in the Harry Potter universe, but is set in New York City about seventy years prior to the original series. Penned by J.K. Rowling and directed by David Yates, the movie was highly anticipated by fans of Harry Potter, despite featuring an entirely new cast of characters. At the head of them is Newt Scamander (played by Eddie Redmayne), a British wizard with a love for magical creatures. He arrives in New York and is promptly arrested by demoted Auror Tina Goldstein (Katherine Waterston), who hopes to regain her job at the Magical Congress of the United States of America by bringing in an unregistered wizard. Meanwhile, strange and sinister things are happening throughout the city – things that may be the work of infamous dark wizard Gellert Grindelwald, whom fans will know from Harry Potter.
With a 2 hr and 13 min runtime, this movie is just as long as some of its predecessors – and admittedly begins to drag a bit toward the middle. But the introduction of so many new magical creatures (as well as a few familiar ones, such as the bowtruckle and the niffler) is appropriately fascinating for a movie named after them. Main character Newt Scamander is endearingly awkward, a perfect fit for the quirky, whimsical tone of the movie. Female lead Tina Goldstein, however, was much less interesting to me – she has few distinguishable personality traits and is quite bland, though perhaps Goldstein's character was meant to act as a foil for Scamander's, highlighting his eccentric nature. Supporting characters include Queenie (Alison Sudol), Tina's Legilimens sister, and Jacob Kowalski (Dan Folger), a No-Maj, or American muggle. I enjoyed these characters more than I did Tina's, despite them being fairly one-dimensional: Queenie is flirty and can read minds, while Jacob is head-over-heels for her and is amazed to discover that the feeling is mutual.
As a Harry Potter fan, the biggest complaint I have with Fantastic Beasts is that (spoiler alert) the Harry Potter books never mention the existence of an Obscurus – a dark, destructive force that manifests itself when magical children try to suppress their powers – nor are any of the events of the movie referenced in the future. The entire wizarding world was almost exposed, yet we never hear mention of it again? It just seems implausible to me, and is one of many questions that this movie leaves unanswered (why was Grindelwald in America to begin with, for example? And who is Leta Lestrange?).
Fortunately, it appears that Fantastic Beasts is only the first installment in a series to come that fans believe will focus on Grindelwald's complicated relationship and eventual rivalry with Albus Dumbledore. Overall, despite my complaints, I did enjoy Fantastic Beasts and Where to Find Them and am looking forward to the rest of the movies in the series.