Warehouse Cinemas: Is this the new go to movie theater?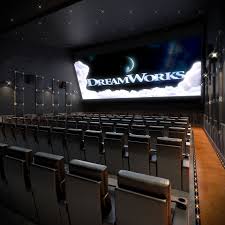 Remember grabbing a tub of fresh popcorn along with a sizzling drink while watching the lights dim down in the movie theater, as you sit waiting for the film to start playing?
One of the well known theaters here in Frederick, Regal Westview & IMAX, is temporarily closed. Another movie theater that is open and highly recommended is Warehouse Cinemas at 1301 W Patrick St in Frederick.
When you are at the Cinemas, make sure to keep your distance from people. There will be sanitizing stations throughout the cinema for you to wash your hands. You will need to keep your mask on at all times unless you are eating/drinking. If you are feeling sick or think you might have been exposed to COVID-19, they will refund your ticket purchase for your safety and others.
All auditoriums will be thoroughly disinfected after each screening, with professional ULV foggers that utilize CDC approved disinfectants for everyone's safety. It is highly recommended that you purchase tickets online and have your phone scanned upon entrance. You can purchase the tickets on the website. Bella Costanzo, 10, has been to Warehouse Cinemas and says her experience "was good, the theaters were nice and the seats were heated and reclining."
Movies that will be shown in this movie theater are After We Collided, Harry Potter and the Deathly Hallows Part 1 and 2, Love and Monsters, Tenet, and many more.
The movie Love and Monsters that is showing right now at the cinema is about after a "Monsterpocalypse" that forces humans into underground colonies, a young man decides against all logic to brave the surface and face the monsters standing between him and his lost love. The genre is Adventure and is PG-13. This scored a 90% on Rotten Tomatoes.
And another movie that is being shown on the screen mentioned above is, Tenet, this is about a secret agent that embarks on a dangerous, time-bending mission to prevent the start of World War III. This movie is "Big, bold, baffling and bonkers" said by Alex Godfrey, Empire in a review. The genre is Action and is PG-13. This got a 71% on Rotten Tomatoes.
There are many more movies that you can check out that will be premiering throughout this month, just go onto Warehouse Cinemas website.
Following the openings of many movie theaters while the Corona Virus is still at large, I made a poll on Instagram asking people what their thoughts are on if they are going to go to movie theaters and if it is safe or not to still go to the cinemas.
The results for the first question, if people will be going to movie theaters still, %11 was Yes and %89 was no which answers the question of most peoples opinions on going back to the movie theaters for a while.
Continuing on to the second question, is it safe or not to still go to the cinemas, %13 said yes and %87 said no. Sarah Mansoor, 10, also included her opinion saying that "nope not at all right now."
Not that many new movies will be coming out due to the corona virus slowing down release dates and production times. But make sure to always keep up to date on cinemas to see what is playing. And feel that good ol feeling of the movie theater that you have missed again.