"How To Get Into The Christmas Spirit"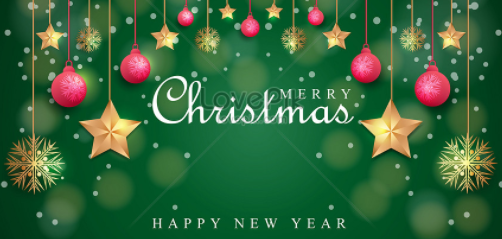 Christmas Pajama Party Theme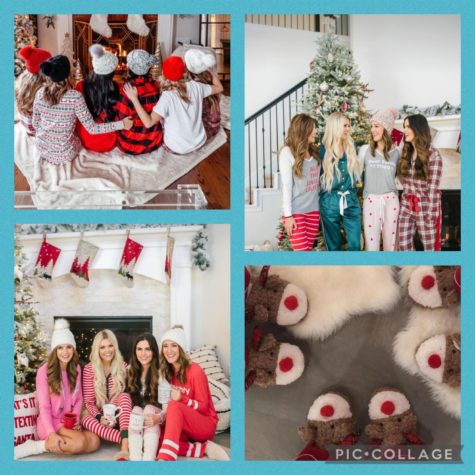 Christmas Pajama Party Theme can be a great way to spice up your Christmas! Wanting to get into the holiday spirit but stay comfy and cute with your friends or family, you can host and plan for a Christmas pajama party. Christmas Pajama party theme is classy, formal, and unique tradition that can be started, by buying your own unique or matching pajama sets to fit your personality for the Christmas spirit. You can buy your own Christmas pajama sets, adding a cute pajama robe, Christmas fuzzy socks, Christmas Santa hat or Christmas headbands that match, and you can buy separate Christmas pajama pants matching with a different design that is Christmas theme that can be a sweater ( such as a ugly sweater) could match and make your outfit unique. Christmas pajama party theme helps to create a fun and comfy unique party to feel in the Christmas spirit this holiday season! Listed below are some links to pajamas and accessories  for your pajama party theme!
Ugly Sweater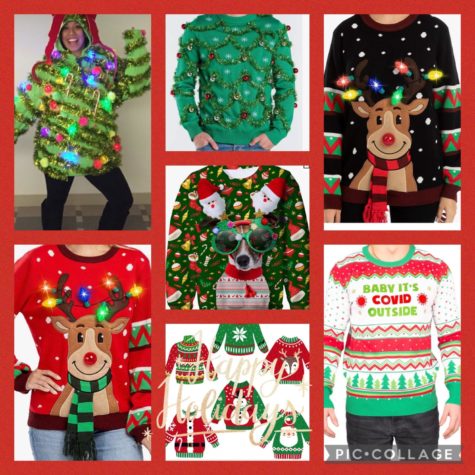 Ugly Sweaters are a great way to laugh and  express your unique style wearing an ugly sweater with friends or family. Ugly Sweaters could be used as a party theme or Christmas event theme to be able to get into the holiday spirit, Ugly Sweaters help to embrace unique horrible funny looking sweaters overly decorated. Ugly Sweaters are Christmas themed being able to still stay in the spirit but be able to exchange laughs and fun experiences to see your friends and family's unique different Ugly Sweaters. The Ugly Sweaters could be used as a competition to see "whose ugly sweater is better?." You can even pair fuzzy Christmas socks, santa hats, or headband accessories to match your Ugly Sweater! The links down below are some ideas to help branch the different Ugly Sweater options.
Gingerbread House Decorating Competition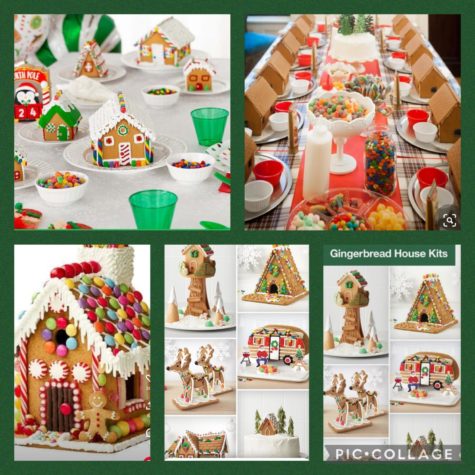 Gingerbread house decorating competition as a fun way to express your unique artistic abilities decorating the gingerbread house and bring out your competitive side. The gingerbread house decorating helps you and your friends bond together, being able to catch up, talk, and even talk about each other's gingerbread house while decorating. You can stay in the Christmas spirit while listening to Christmas music and using festive colored frosting, sprinkles, and traditional or favorite candy on your gingerbread house to participate in the competition of "the best" gingerbread house. Gingerbread house decorating is a great way to express your Christmas spirit and be able to feel creative having fun decorating using either pre-made gingerbread house kit and then buying multiple additional items you may want to use to decorate. Listed below are links to pre-made gingerbread houses to use this holiday season!
Christmas Movie Marathon And Hot Chocolate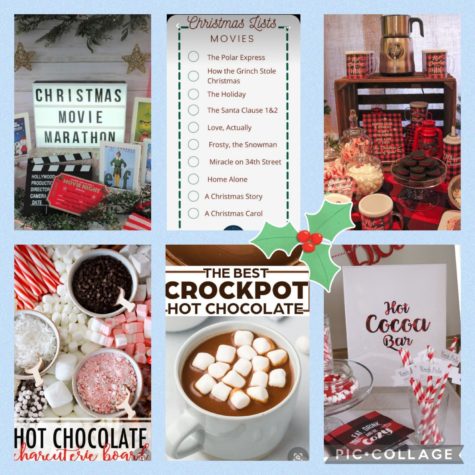 Having a Christmas Movie Marathon is one classic holiday activity to get into the Christmas spirit. You can watch multiple Christmas movie classics such as "The Grinch Stole Christmas", "Home Alone", "Polar Express", "Charlie Brown Christmas", and etc.. leading to different Christmas movie genres. When having a Christmas Movie Marathon you of course want to endorse in a classic hot chocolate, candy cane, with a nice warm fire, and in addition your Christmas pjs/fuzzy socks wrapped in a cozy blanket. A Christmas movie marathon is a great way to relax and enjoy the holidays! Listed below are links to cozy Christmas pjs, fuzzy socks, Christmas blankets, and some amazing hot chocolate brands to get in the Christmas spirit to watch your Christmas movies!
         Secret Santa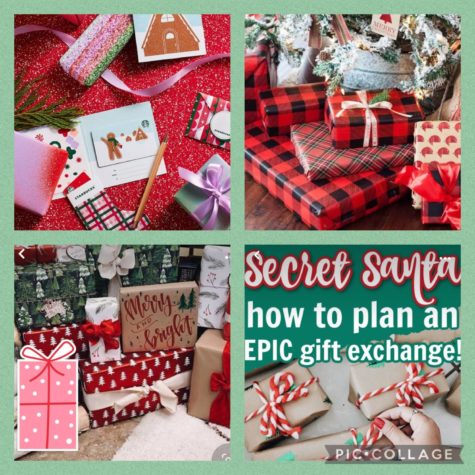 Secret Santa is a great way to have fun gifting someone a present that you think best represents the person of what they would like, helps you to see how much you really know and having the feeling of anxiety and excitement of what someone is going to give you in return. Secret Santa is where you would have a group of friends or even just your family, get a small piece of paper writing your own name down, put all the names in a hat or bowl to scrabble up, than have each person take only one piece of paper looking at the persons name secretly not saying anything. For Secret Santa you can make it unique with multiple gifts for that one person you got, gift budget, or have a theme for the gift it's your choice! Once everyone has gotten a gift for the person they got everyone will gather around to be able to exchange gifts and reveal who had you for Secret Santa! This is a great way to be able to have fun and express your true emotions of how well you know your own friend or family member would like for Christmas, and even is a great way to give someone something special and receive a gift as well in return! Listed below are gift ideas and wrapping paper ideas for your Secret Santa! Have fun with it!
 Trendy Christmas Gift list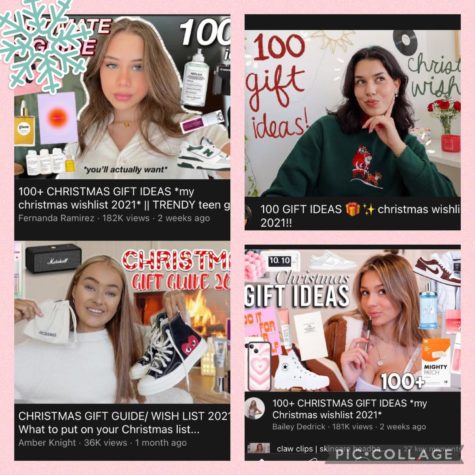 During the Christmas we all want something but can never keep track in detail of what we want to let our parents know, but being able to write your own Christmas gift list of ideas of what you personally want for Christmas is a great way to have a unique list that could be inspired by other social media influencers gift list to help you add gifts to your list. Trendy Christmas gift list is a great way to express your Christmas spirit to be able to list your own gift that you want for Christmas! Listed below is a link with  videos on Youtube from social media influencers suggesting and expressing their own Christmas gift list to help inspire your Christmas gift list this holiday season!