Homecoming 2015: What, Where, and When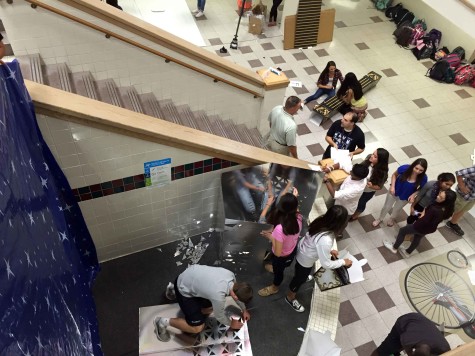 Homecoming festivities begin next week. Here's a quick look at what you need to know.
The Week:
Monday through Friday are Spirit Days*.
Monday (9/28): Sports Gear/ Jersey Day
Tuesday (9/29): Twin Day
Wednesday (9/30): Lost/ Unfashionable Tourist Day
Thursday (10/01): Superhero/ Villain Day
Friday (10/02): Class Colors Day
Freshmen- Gray

Sophomores- White

Juniors- Navy/ Blue

Seniors- Tie Dye
*All outfits must follow the school's dress code.
The Tickets:
Tickets will be on sale from Monday, 9/28 to Friday, 10/02 at all lunch shifts. They are $25 dollars each and will not be sold the day of the dance. Admission for alumni who graduated Spring of 2015 is free. If you bring a date who does not attend Urbana you must fill out a permission form at lunch. Roses will be sold at all lunch shifts.
The Game:
The Homecoming Varsity Football game will be at our own Legacy Field at 7pm on Friday, October 2nd against Thomas Johnson High School.
The Dance:
The 2015 theme is "A Night in Paris." The dance is on Saturday,
October 3rd from 8pm-11pm in the school's Main Gym. Formal dress code applies.
Overall:
Have fun, be safe, and enjoy the week, Hawks.